Let me be the first to introduce you to Rosepops' Flutter POPS. Unlike your average bouquets, these phantasmagorical flowers—100 percent actual roses—have been organically preserved and "planted in a pretty butterfly adorned box. Meanwhile, building on the wonder of roses with a lifespan of a year or more, with the pull of a ribbon, the scented Rosepops pop up into display mode. Stunning bordering on astounding, you have the option of personalization (photos, charms, notes). My butterfly and initials charms were a most excellent touch.
Info: rosepops.com.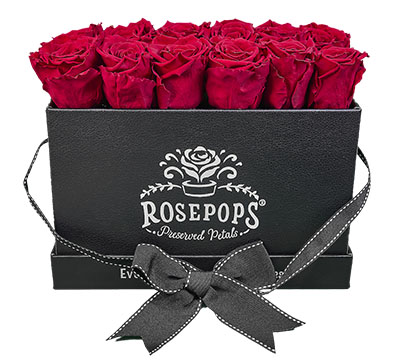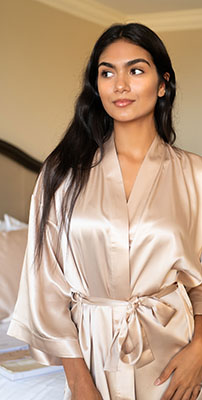 The topic of sleep is potent nowadays thanks to our newfound bedtime schedules, increasingly muddled by bi-coastal and international video visits. Basically, we're doomed to jetlag without the jet. Enter Silken Pure, my new favorite purveyor of such nighttime necessities as pillowcases, robes, and sleep masks. Made of the finest mulberry silk, these luxe creations are unparalleled when it comes to touch, all the while eluding the nightmare trio of allergens, scratchy synthetics, and dry skin. The pillowcases' superpower extends to keeping bedhead at bay, while the robes make "slipping into something comfortable" a sumptuous reality.
Info: silkenpure.com.
There's a kind of alchemy to choosing jewelry that captures the essence, not only of who you are—but who you want to be on any given day. VUE By SEK, a line of handcrafted, art-infused earrings and necklaces, clearly knows how to zero in on the individual wearer. Their Deco-inspired studs and necklaces are elegant go-to pieces, while their drop earrings combine rhodium or 14K gold plate with precious stones, shells, and gems (quartz, agate, freshwater pearl, etc.) As for Halloween, might I suggest taking your Cruella de Vil Costume to the next level with a show-stopping duo featuring Dalmatian jasper.
Info: vuebysek.com.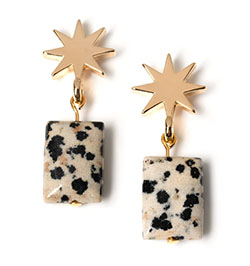 PINT-SIZED SPIRITS UNLEASHED
When a product is seasonal and too good to pass up it's definitely time to revisit the brand, in this case Tipsy Scoop, where booze-infused ice cream is the order of the day—or night. I mean who could resist their 2020 limited edition quartet of fall flavors: Spiked Spiced Pumpkin Pie, Vanilla Bean Bourbon, Tequila Hot Chocolate and "Hot" Buttered Rum—a four pint pack that beckons grown-ups to par-tay while wee ghosts, vampires, Batman and Wonder Women get their candy freak on. Special note: Tipsy Scoop founder Melissa Tavss and Director of Marketing Rachel Chitwood recently released the Tipsy Scoop Latest and Greatest Recipes cookbook. Intoxicating!
Info: tipsyscoop.com
Lately, I've become obsessed with a blog starring a young woman who talks about this, that and the other while applying makeup. Particularly mesmerizing is her deft attention to the eye. Seriously, many times the end result always lands somewhere between high fashion and Tim Burton. However, in the real world where my face lives, versatility is key, and Danessa Myricks Beauty is the gold standard. Take for instance her Waterproof Cream Palettes: six colors that can go solo or blend into vibrant eye, lip, and cheek shades. Designed to complement all skin tones, they come in ingenious magnetic casings (and play nice with other makeup products!). Color me smitten.
Info: danessamyricksbeauty.com.