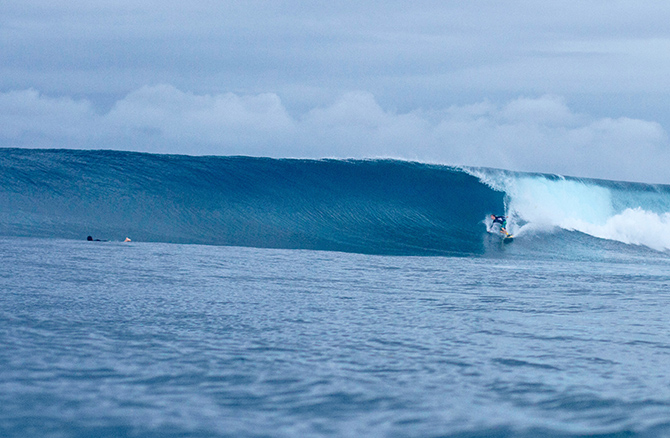 Entrepreneur's Corner
Joe Wilson, Founder & CEO of The Quiver
By Bailey Beckett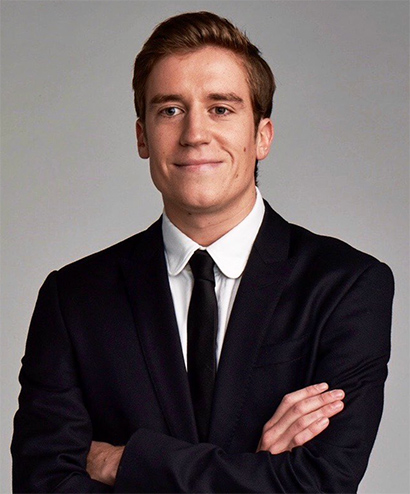 Joe Wilson, just shy of 30-years-old, has been a surfer since he was a kid growing up in Atlantic City, NJ. Now a seasoned photo shoot producer in New York City, he hasn't given up his affinity for the sport.
In fact, he's dived deeper (pardon the pun). Wilson is the face of The Quiver, an Airbnb-like service that rents surfboards to riders around the globe. Now in 20 countries, the idea is to connect surfers to board owners, so they don't have to travel/carry with them as they chase the waves around the globe. "Quiver is a two-sided marketplace connecting surfers with surfboards on demand," Wilson says. "Using Quiver, everyday surfers can make money renting out their boards to others. The Quiver marketplace puts the available and inactive surfboard supply back to work allowing anyone with boards to start making money renting them out." Currently there are thousands of boards listed, including from premium brands like Album, Campbell Brothers, Channel Islands, Lost, and Pyzel among others.
The site's easy navigation and communal atmosphere is a virtual community for surfers, who can also meet fellow riders and share tips and recommendations. In a COVID world, surfing has gained new popularity for its singular experience, allowing people to enjoy the waves by themselves or with small groups of friends. New York Lifestyles paddled our board out to sea to interview Wilson, a former CBS editor, to find out about the surf-tascular new venture.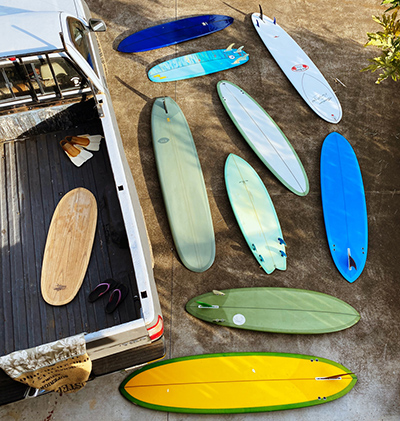 How does The Quiver work?
Think of Airbnb, but for surfboards. It only takes a few clicks and minutes to sign up for Quiver if you're looking to rent a board. From there you can start searching for the perfect board near you or where you will be traveling to. From there you can message board owners directly about timing, submit a rental request with prepayment, and then receive a confirmation once accepted. If you'd like to list a board from your quiver, it's also super easy and you can add a listing directly on our site. You can choose the rates to rent your board and individually accept rental requests that work for you.
What was your inspiration?
I have been surfing since I was a kid and have had the opportunity to travel around the world chasing waves with friends. I've also experienced arriving at a destination with a bag of broken boards, which cost more to transport than the price of my own seat. I always thought this process was flawed. The inspiration came from the desire to travel with ease and surf everywhere. What was once an idea and experiment has now turned into a marketplace where surfers are renting out their personal boards in twenty countries. It's not just about renting a board while traveling either. Surfers are using Quiver to demo boards before buying and to test out unique boards listed on the marketplace.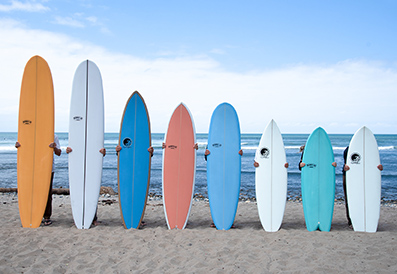 How do you plan to launch/grow this?
We have thousands of boards listed with an even larger community of others that are renting them. Like other sharing economy marketplaces, we've heard stories of like-minded surfers connecting all over the globe and friendships starting with a Quiver rental. This is what really gets us excited and motivates us to build the best and most trusted online community for surfboards. Our mission is to make surfboards more accessible and to bring people together. We plan to grow thoughtfully by sticking to this mission and our core values. We also plan to bring even more value to the community by including local surfboard shapers and surf shops on the marketplace too.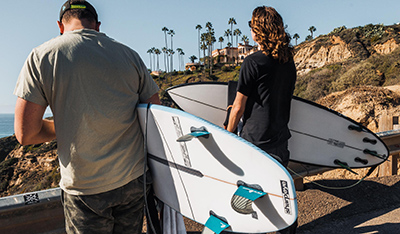 Who is the customer?
Quiver users are predominantly male, ages 25-40 years old, ranging from highly experienced traveling surfers from around the globe to newer surfers who are experimenting with different types, sizes, and constructions of boards. We've personally seen the joy on someone's face when they try a new board that's a perfect fit, which makes it special. There's nothing worse than watching fun waves without a board, so Quiver is designed to allow access to boards virtually anywhere.

In the age of COVID, where does this fit in?
In times of uncertainty and change, being out in the ocean is beneficial in so many ways. Surfing has always been a socially distant sport. In fact, when you find waves with your friends without anyone else in the water, they can be the most memorable and best sessions. With the ever-changing ocean and swell conditions, part of the surfing experience is the search. No two waves or days are the same. And the beauty of surfing is all you need is a board.
We now encourage contact-free rental exchanges for both board owners and renters. This means placing the board on the ground, stepping 6 feet back, and waiting for the board to be collected by the owner. We at Quiver take this very seriously and encourage our members to as well as it's especially important for preventing the spread of germs.
For more information on The Quiver, visit thequiver.com.