HOLIDAY INN
Jim leaves the bright lights of show business behind to settle down on his farmhouse in Connecticut. But life isn't the same without a bit of song and dance. Jim's luck takes a spectacular turn when he meets Linda, a spirited schoolteacher with talent to spare. Together they turn the farmhouse into a fabulous inn with dazzling performances to celebrate each holiday, from Thanksgiving to the Fourth of July. With your favorite Irving Berlin tunes and starring High School Musical's Corbin Bleu, this is one the whole family will love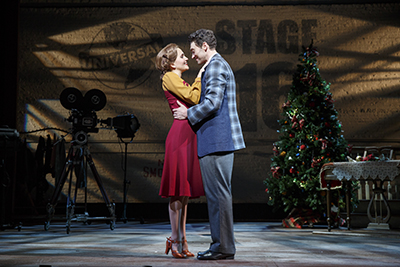 ---
THE NUTCRACKER
The Royal Ballet's The Nutcracker is the quintessential Christmas ballet. When her nutcracker toy comes to life, young Clara is transported by the magician Drosselmeyer to a magical world of excitement and delight. Join the Sugar Plum Fairy and her Prince and a cast of magical characters in this exquisite production. With sumptuous period designs, spellbinding stage effects, and of course, Tchaikovsky's iconic score, The Nutcracker continues to enchant audiences of all ages.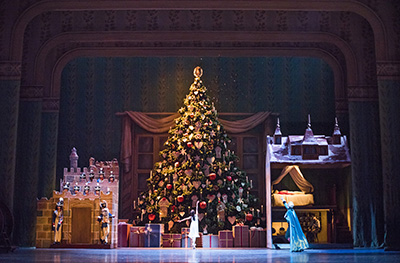 ---
JESUS CHRIST SUPERSTAR
Tim Rice and Andrew Lloyd Webber's rock classic Jesus Christ Superstar returns to its roots with this sensational performance filmed in the UK during the Live Arena Tour. An incredible cast, including Tim Minchin, Melanie Chisholm, and Ben Forster as Jesus Christ, perform hit songs including "I Don't Know How to Love Him," "Everything's Alright," and "Superstar" in an exciting and contemporary interpretation.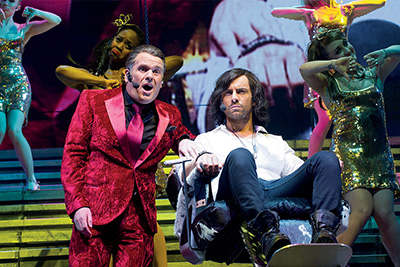 ---
THE GOES WRONG SHOW
From the company that brought you The Play That Goes Wrong, comes a series of brand new, hand-crafted, half hours of theatrical catastrophe as The Cornley Polytechnic Drama Society undertake more (overly) ambitious endeavors. You will love all 6 episodes of the hilarious hijinks, including our favorite: The Spirit of Christmas.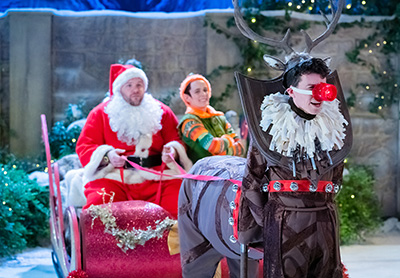 SHE LOVES ME
She Loves Me follows Amalia and Georg, two parfumerie clerks who aren't quite the best of friends. Constantly bumping heads while on the job, the sparring coworkers can't seem to find common ground. But little do they know the anonymous pen pals they have both been falling for happen to be each other! Will love blossom once their identities are finally revealed? With an all-star cast featuring Zachary Levi, Jane Krakowski, and Laura Benanti, She Loves Me is one you won't want to miss.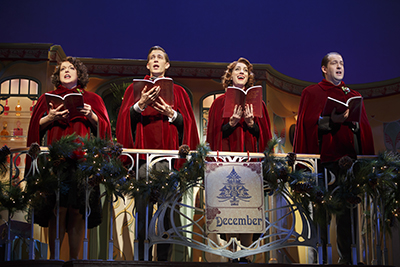 ---
THE MESHUGANUTCRACKER!
The MeshugaNutcracker! is a full-length musical comedy that features Chelm's folklore's wonderfully silly sensibilities underscored by an invigorating, Klezmer-ized orchestration of Tchaikovsky's Nutcracker Suite, now with original lyrics that celebrate Chanukah. Add in dancing dreidels, singing sufganiyot, and surprise guest stars, and you have the perfect recipe for a holiday gathering.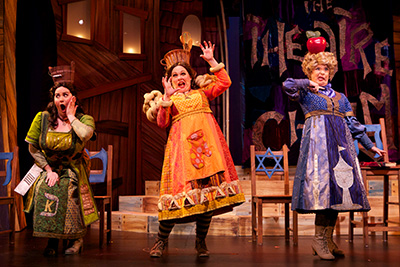 ---
A CHRISTMAS CAROL
Ebenezer Scrooge, a London businessman, is visited on Christmas Eve by the ghost of his dead business partner Marley, who warns him that three more ghosts will appear during the night trying to show Scrooge the error of his ways. Starring Michael Hordern & John Le Mesurier.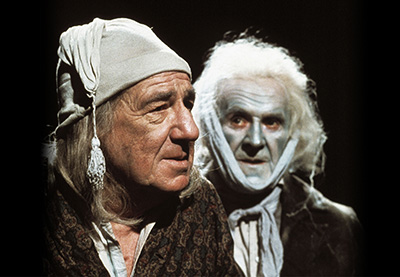 ---
THE SLEEPING BEAUTY
Celebrating 70 years of The Royal Ballet's landmark production of Petipa's classic ballet, enter an enchanted world of princesses, fairy godmothers, and magical spells, to glorious music by Tchaikovsky. The masterful score takes ballet music to a height of passion, sophistication, and intensity that arguably has never been surpassed.