Elizabeth Chan
The Magic Of Christmas In Song
By Bailey Beckett
There is good reason Elizabeth Chan, America's most successful Christmas singer/songwriter/composer, has been called the "Queen of Christmas." With the release of her ninth album, Celebrate Me Home, the artist is sharing unusual circumstances that led her to record music in a make-shift studio, quarantined from friends and family, and pregnant with her second child. Chan's new album, which debuted last month, is her most personal yet, filled with reflections about 2020 while still delivering the soulful holiday cheer that has become her trademark.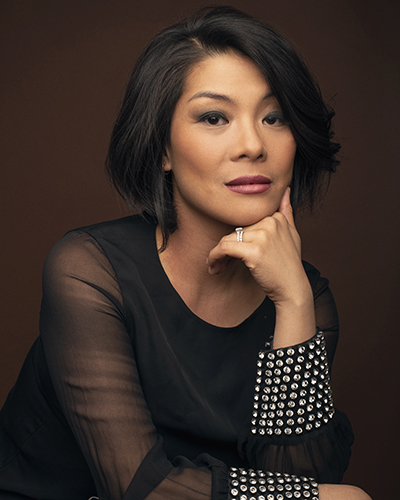 "Many of my family members got sick from COVID-19," Chan says. "I lost relatives to the disease. I wasn't sure if I'd be able to do a record because my mind wasn't in the optimistic place it usually is during this time of year when I'm normally writing Christmas songs. It was hard for me to make sense of anything during this time and keep my family together."
That's putting it mildly. Chan began 2020 on a high note, having released eight top-selling albums and even meeting with Hollywood studios, eager to turn her life story into a major motion picture. And then, the pandemic hit. The world froze.
A REFLECTION OF THE TIMES
Chan's plans to record her ninth album, Celebrate Me Home, were suddenly in flux for the Christmas season. With recording studios closed, she was forced to create her own studio in an office, learning how to produce and engineer tracks on the album from colleagues remotely. In one corner, Chan looked after her two-year-old daughter, Noelle, who was being home-schooled. And in another, Chan wrote, performed, and recorded songs on the new album, which took a personal tone that reflected the times. "It was very empowering," says Chan.
Further complicating the year, Chan learned she was pregnant and was then forced to quarantine her family from her loved ones. The circumstances had a profound effect on Chan's music, as she witnessed family members get sick, artist friends lose work, and the world as she knew it changed virtually overnight. Bringing a new life into the world also weighed heavily on her mind. Suddenly, recording Christmas music had a purpose beyond spreading holiday cheer. "I needed to do this record for my friends and family as much as for myself," she said.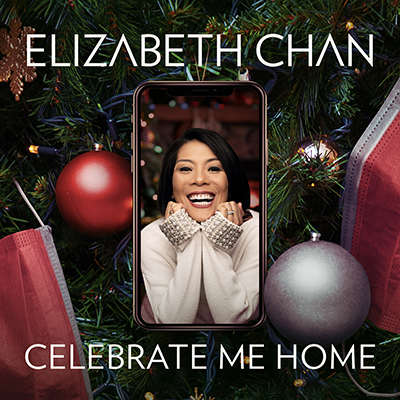 DEEPLY PERSONAL
Chan began writing deeply personal lyrics about life, love, and loss, including a message for her unborn child. A common thread throughout all the music is the journey home. "We've all lost so much this year, including the ability to celebrate with family in person," says Chan. "I revel in celebration. Christmas is not about spending money on presents but spending time and in the presence of the people you love." 
Though Celebrate Me Home found inspiration in 2020; the album also includes Chan's infectious holiday spirit. Her versatile voice, capable of high and low pitches bring any song to life, providing the perfect soundtrack for Christmas or any time, as she learned.
"I'm proud of Celebrate Me Home because the message extends beyond the calendar. We›ve been reminded how precious life is, and it's helped us remember what's most important, year-round. But Christmas will always be the perfect day to celebrate."
Chan's never-ending belief in the magic of the holidays has made her into one of Christmas Music's brightest stars, listened to by millions around the globe. Hailed as "America's most successful, and perhaps only, full-time Christmas singer/composer," by the New Yorker, the artist debuted her first album, Everyday Holidays, in 2011 by launching a Kickstarted campaign that helped fund the recording. Since then, her yearly Christmas albums have become an eagerly awaited part of the holiday season, spawning many Billboard Top 10 singles.
For more information on Elizabeth Chan, visit lizchanchristmas.com.