PHOOZY
Cell Phone Protection 
You've finally nailed a ski weekend and you want to send that selfie, or a group photo—only to find your cell phone has been drained of battery life by the cold. The Phoozy pouch is designed using NASA spacesuit technology and has a unique thermal barrier that protects the cell phone from extreme cold or heat—without affecting its cellular, Bluetooth, or Wi-Fi functionality. Phoozy comes in a range of sizes for major phone makers and tablet versions.
Info: phoozy.com.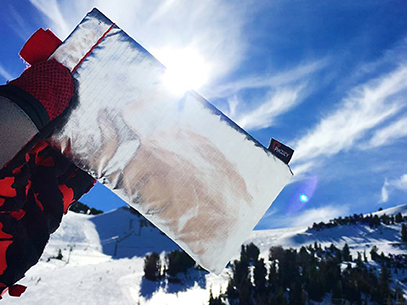 SLOPES
Location Is Everything
Get a major boost to your ski and snowboard experience by downloading the Slopes app for iOS and Android cell phones. Once Slopes knows where you are, you press record and get out there; it will tell where you are and detects ski lifts and runs. The premium version adds more stats and 3-D maps to replay your experience. Info: getslopes.com.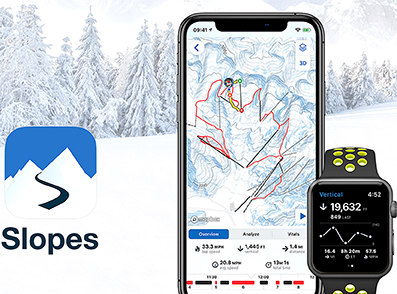 OAKLEY
Seeing Is Believing
Beyond it being too bright on occasion requiring eye protection, that is the only use for eyewear. Wrong. Oakley Prizm Eyewear is a proprietary lens technology specially designed to enhance both color and contrast to provide the wearer with more detail. On the snowboard and ski slopes, this means that these lenses can help you make out the conditions a little more easily and make better decisions as to the route to take. Try the Oakley Flight Deck Goggles with Prizm Persimmon for a high definition visual skiing experience. Info: oakley.com.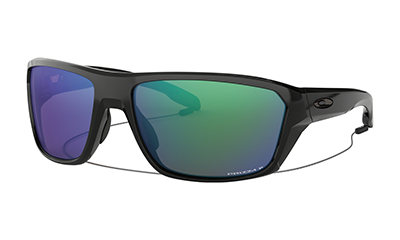 SMITH VANTAGE
Safety First
The latest technological development for your head's safety in the event of a collision is the MIPS liner. Designed to twist with your head inside the helmet in the event of accident versus older helmets, which do not give in on impact, making this a critical safety consideration. The Smith Vantage helmet also keeps your head cool with some 21 vents and their special honeycomb aero-core construction, aiming to improve energy absorption in the event of an impact. Info: smithoptics.com.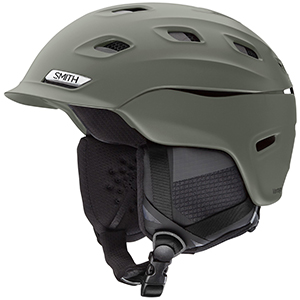 CARV
Your Own Digital Instructor
Ski lessons are expensive. Private lessons, even more so, and the feedback can be very qualitative in nature. Try Carv—sole inserts for your ski boots and a sensor tracker placed outside of each boot to measure how you distribute your weight with 96 pressure points and your movement with accelerometer, gyroscope, and magnetometer—in short, a lot of data! Combine that with a state-of-the-art phone app, and you start getting direct feedback on your performance in real-time. Time to learn and ski like a pro. 
Info: getcarv.com.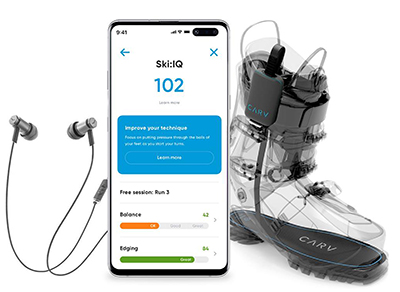 BEARTOOTH
Your Own Private Network
Is cell reception poor on the slopes? Too many others trying to reach one another and overwhelming a remote cell tower? Here's Beartooth, which consists of a pack of two transmitters that you sync with your phone to create a private network for you and other Beartooth users—even in the absence of a cell phone network. Not only can you speak with one another, but you can also text, share maps, and location. Very handy in the backcountry. 
Info: beartooth.com.