Spirits Animals
Spirits And Their Animal Connection
By Lori Simmons Zelenko
Spirit animals guide us through the journey of life, they bond with us to reveal how to leverage our personal best as we move forward day by day and, yes, cocktail by cocktail. Protective forces that relate to our inner character, spirit animals may have originated with Native Americans, but their acceptance transcends faiths and cultures. Each spirit brand we've shared here intuitively reveals the characteristic traits of spirit animals—yours, mine, and ours. Each creature resonates, transcending the bottle to embrace us all as we imbibe.
No doubt a few sips of Mezcal empowers, so what better spirit animal to share than the wolf? War and sun combined in a keystone figure, a predator yet a valuable environmental catalyst. Bourbon and Kentucky, the land of racehorses bred to perfection, are inextricable. So, it's only natural that thoroughbreds would be exalted on stellar vintages. Some wink at the concept of spirits' animals, wittily remarking on an animal connection that speeds us virtually to destinations and desires. Others have a heritage with symbols speaking to history and mythology, from fire-eating dragons to rapacious raptors, each bottle we've selected has a tale to tell. What's your story? Who's your spirit animal? What spirits' animal do you gravitate to? Read on to find a force that's ready to be with you.
PINHOOK BOHEMIAN BOURBON
With a personality as unique as the thoroughbred on the label, this high proof Bourbon is an instant collectible. Pinhook's 2020 vintages are the first whiskeys to come out of the distillery (Castle & Key) in 50 years. Proofed at 95 and meticulously blended, this champion spirit has aromas of orange peel, candied pecans, clove, and wet stone. Bet on this winner! Info: pinhookbourbon.com.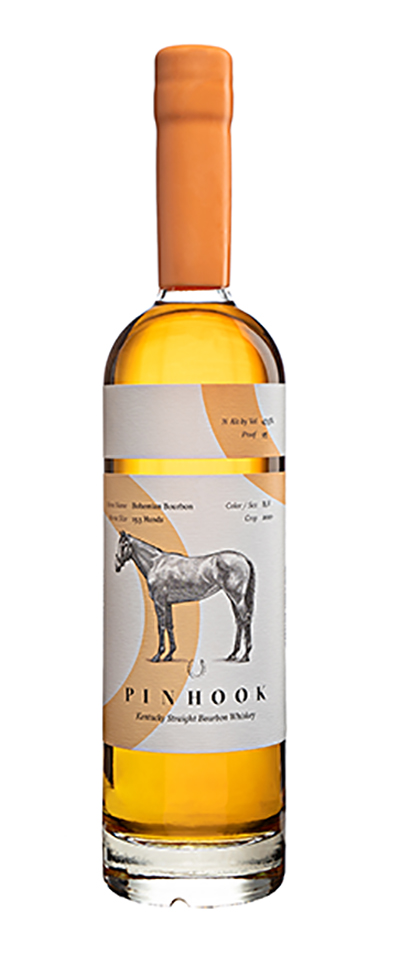 HUMBOLDT ORGANIC VODKA
The crab on the bottle of this 100 percent organic vodka is a nod to Northern California's Humboldt County and the community's tradition of crabbing and fishing. Slow carbon-filtered at sea level, this crisp, clean vodka is distilled from organic sugarcane. The crab makes a statement here, reminding us of how important it is to preserve the pristine waters that flow through an untouched True California. Genuinely the spirit of California! Info: humboldtdistillery.com.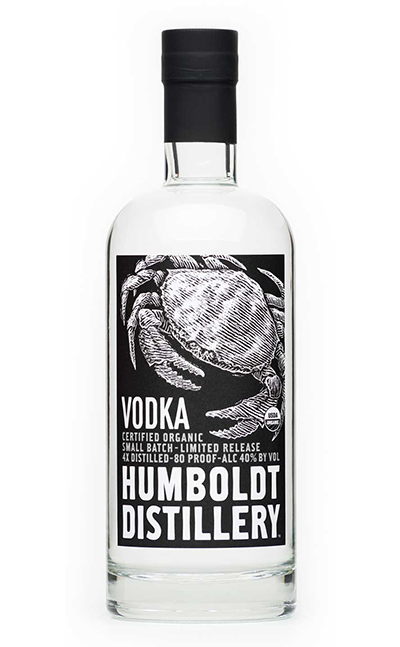 PAPA SEAL SINGLE BARREL BERMUDA RUM
Considered the "Father of all Rums," Papa Seal 2020 is a complex and beautiful sipping nightcap with hints of caramel, spice, vanilla, and dried fruit. Distilled from molasses this 83-proof blend is aged in once-used bourbon barrels exposed to Bermuda's humid, salty sea air. The little, barrel juggling "Black Seal" evolved from the nickname for the black sealing wax used to close the rum bottles around 1914. Ahoy mate, sail away with this Bermuda bliss!
Info: goslingsrum.com.

FIREBALL CINNAMON WHISKY
"Tastes like heaven, burns like hell," so this natural, cinnamon-spiked 66 proof Canadian whiskey promises. Swill it or sip it, it's an invitation to stand face-to-face with a fire-breathing dragon who just ate a whisky barrel full of spicy cinnamon. Some drinkers say it tastes like Atomic Fireball candies or Big Red gum but at 20 percent less alcohol than the average whiskey this sweet-spicy combo goes down easy. Heaven sent or hell bent, drinking games prevail with this sassy spirit.
Info: fireballwhisky.com.

MONTELOBOS MEZCAL
Dubbed "a mosaic of balance and complexity," Montelobos Mezcal is artisanal, organic, and sustainable not to mention flavorful, citrusy with a lingering charred mesquite taste, at once sweet and smokey. Montelobos is named for the "Mountain of the Wolves" that overlooks Palenque in Santiago Matalán, Oaxaco where this mezcal is crafted. We're howling with gratitude for Montelobos' support for the Mexican gray wolf, aka the lobo, through their partnership with The Wolf Conservation Center. Bravo lobos!Info: montelobos.com.

LYRE'S DRY LONDON
A winking, monocled penguin winks at the true Brit essence of a classic Gin with flavors that are distinct and contemporary. Non-Alcoholic Spirit doesn't just mimic, it's distinctive, with juniper and citrus powered by earthy notes. The zing of pepperberry adds warmth and assures a generous, dry finish. One sip of Lyre's N/A Gin and you're off on a virtual trip to Trafalgar Square. London's calling!
Info: lyres.com.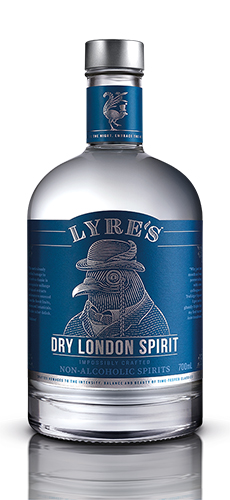 TOD & VIXEN'S
DRY GIN 1651
Ultra-premium Tod & Vixen's Dry Gin 1651 sports a whimsically charming bottle with a vintage pair of foxes expressing, as the brand puts it, "one lively mix of British Sensibility and American Mischief." Male foxes are known as Tods, females are known as Vixens hence the name of this most delicious 100 percent wheat neutral spirit crafted from juniper, coriander, angelica root, red rooibos tea and fresh orange peel. Foxy ladies - and gents—cocktail perfection awaits!
Info: thevalefox.com.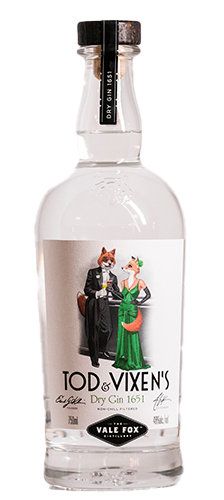 FERNET-BRANCA
Twenty-seven herbs from all five continents including myrrh, saffron, chamomile and gentian compose the top-secret recipe for Fernet-Branca, a traditional Italian digestivo. From Buenos Aires to Milan, Fernet-Branca is enjoyed with ice and a twist of lemon though for some, add expresso and it's a cure for hangovers. With a cult following worldwide, the eagle atop a globe could not be a more appropriate symbol for this cult status liqueur. Don't cry Argentina, truly this spirit is yours now and forever! Info: fernetbranca.com.