Wisdom For The Ages
A New Alternative Designed Just For Midlifers
By Bailey Beckett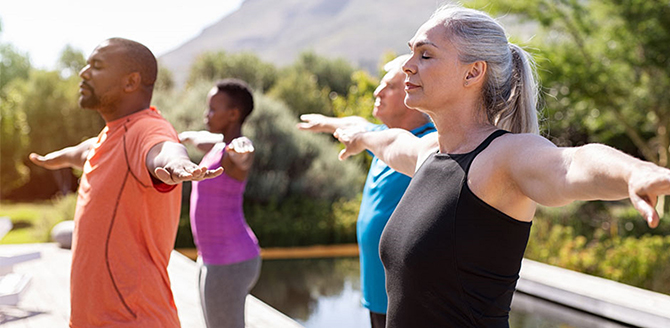 OK, boomer." It's a phrase that makes the Modern Midlifer scream. Though a gentle insult—coined by a millennial, no less—it's a not-so-subtle reminder that the pecking order has changed. Youth is in, age and experience are out. And marketers continue to chase the elusive younger demographic, who are increasingly marginalized as tired, old, and ready to call it a day.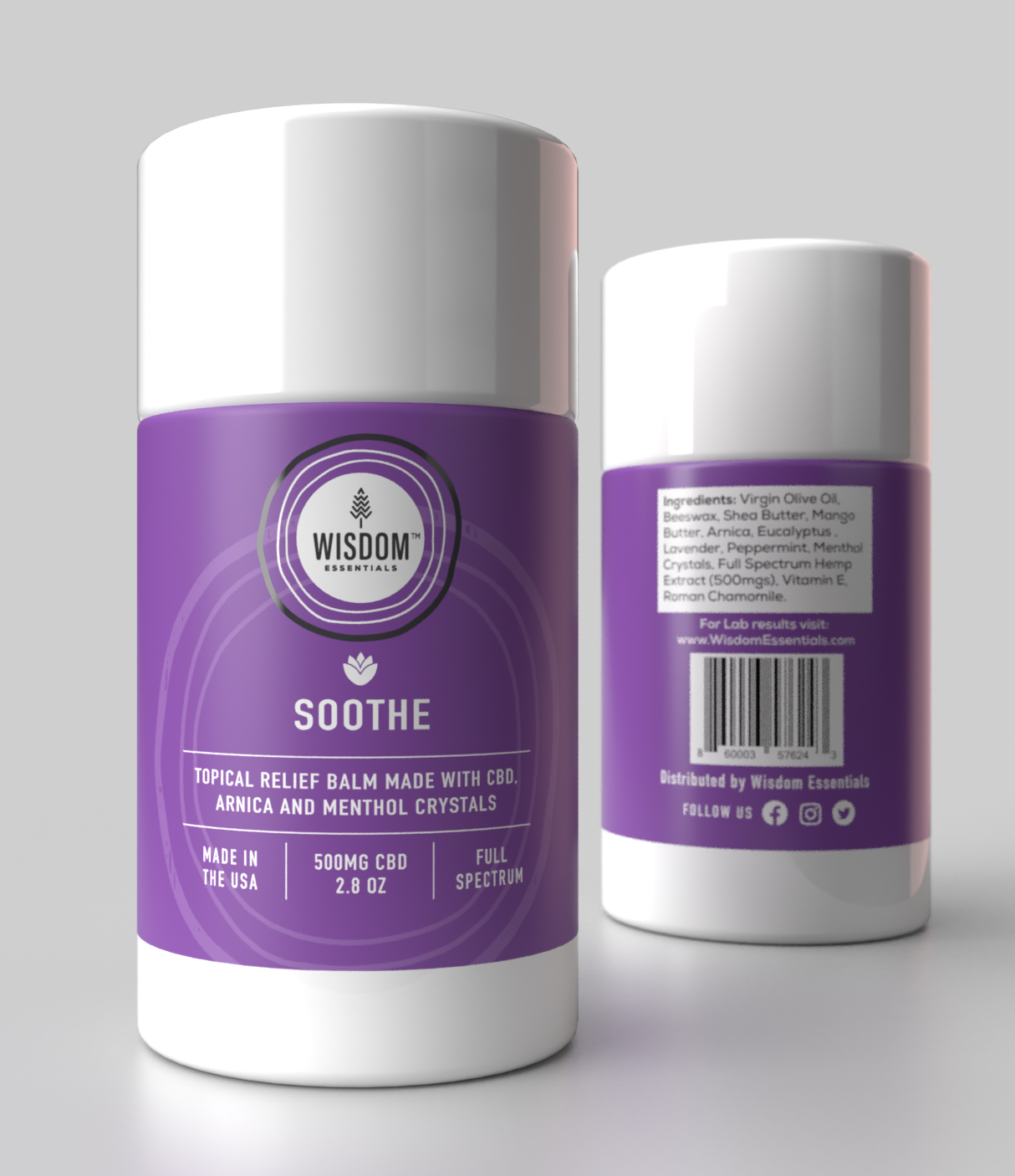 Just not today or anytime soon if Denis Keane and Tom Lamb have anything to say. The long-time friends, Modern Midlifers themselves had no intention of slowing down, and they bet people in their same age group didn't either. They are living longer, healthier, and enjoying their lives like never before. They still work, keep busy social schedules, travel, and represent 70 percent of U.S. spending power. This makes them the perfect target for a new brand Keane and Lamb envisioned for the age group. Wisdom Essentials, derived from the "wisdom" the founders have amassed in their lives, is a line of CBD-based products focused on the mind, body, and spirit. The brand includes three oils, a balm, and gumdrops infused with nutraceuticals, nootropics, and other elements, which provide a natural alternative to prescriptions and other dubious remedies. They are also creating a virtual community, including website, blog, and Podcast for their audience.
"Our intention is to use natural and plant-based ingredients to create supplements that help our customers feel their best in the pursuit of what's next," says Lamb. New York Lifestyles talked to the two Modern Midlife's to get the scoop on their new brand.
Why do Modern Midlifers need Wisdom Essentials?
Denis: We're a special group in our society who are actively pursuing our next opportunities. Whether it's continued learning, starting a new business, or starting a new career, we are curious, have an open mind, are active and social, and pursuing the purpose in what's next. We've decided we are not stopping or simply falling into the old trope of sedentary "retirement."
What was the inspiration for starting this?
Denis: We were motivated by a couple of strong inspirations. We both looked at how the medical community looked to prescribe opioids and other pharma products and thought there was another way to feel better naturally without the effects and dangers of potentially addictive drugs. We saw our good friend die way too early from drug and alcohol addiction and hoped we could find another way.

Tom: Denis's cholesterol was through the roof and was motivated to find another treatment beyond the statins he was taking. His doctor recommended he get off this poison. Denis's cholesterol was through the roof and was motivated to find another treatment beyond the statins he was taking. His doctor recommended he get off this poison.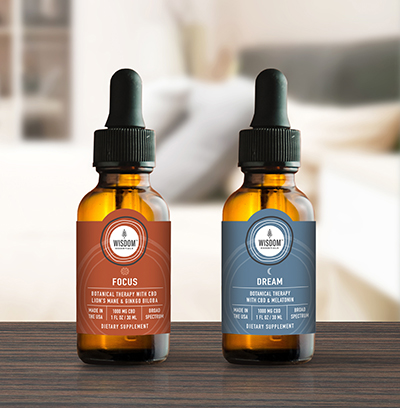 What kind of products are you introducing?
Denis: We are starting with five physician-formulated products with CBD enhanced with nutraceuticals, nootropics, and other natural elements to help overall well-being for the whole person: Mind, Body, and Spirit. They include three oils, balm, and gumdrops.
Do you find there is a stigma attached to CBD products?
Tom: There is a lot of confusion and uncertainty in the market, although CBD's adoption is steadily rising. Among the key issues are the difference between CBD and THC; psychoactivity; FDA rulings on CBD; vague government direction; and bad actors making unfounded claims and selling low-quality products. We intend to be transparent in communication, educate our customers, provide the highest possible quality products, and be a market leader.
Why have people migrated to CBD in the last few years?
Denis: The literature about CBD effectiveness continues to grow. More people are looking for natural, non-psychoactive options to feel better. CBD is effective.

Tom: Although more research and clinical trials are needed, Modern Midlifers are starting to see the opportunity that CBD and other nutraceuticals and nootropics can do for them.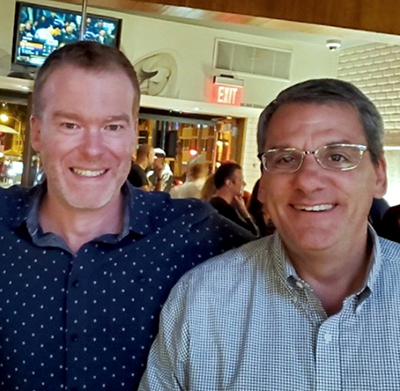 How did you come up with the name?
Denis: We looked at ourselves and our market of Modern Midlifers, and the name came right to us. What do we have in common from a lifetime of raising our families, running our businesses, learning, successes—and yes, failures and scares? Wisdom.

Tom: What better way to celebrate and support Modern Midlifers but to acknowledge the wisdom they have acquired and the wisdom they now get to share by giving back?
What are people looking for in health/wellness products?
Tom: More and more, from our own experience and talking with people, people are looking for ways to feel better naturally without the bad effects and possible addiction to prescription drugs. There is also a realization that big pharma is a business, and their job is to get us on their drugs. People are becoming aware that plant-based medicine is a viable, if not better alternative. In fact, we continually heard that people just felt plain lousy and stopped taking their medications and dealing with pain and discomfort.

Denis: The trend to plant-based in everything is a direct outcome of people looking for natural, less obtrusive ways to feel better, eat better, and be better.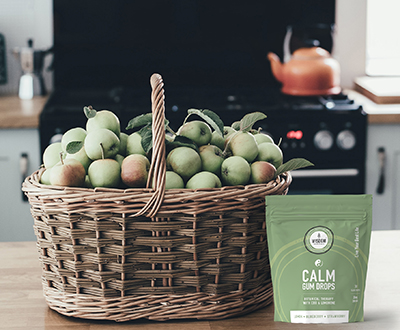 Do you think this year with COVID-19/economy/election has affected people's health?
Denis: Well, the news is clearly stating that anxiety and mental health are a key issue this year. We are not psychologists, but we support people getting the help they need both mentally and physically. Many people find that CBD may help them feel calmer and less anxious, which is needed now more than ever.
How is Wisdom Essentials different than other brands?
Tom: We are not simply another CBD company—our products are natural and are enhanced with natural elements, terpene blends, nutraceuticals, and nootropic. As we see it, we are the only (or one of the only) brands that are looking to help Modern Midlifers specifically.
Beyond our products, we are intent on developing a network of other support: social, physical, financial to treat the whole person: Mind, Body, and Spirit.
For more information on Wisdom Essentials, visit wisdomessentials.com.