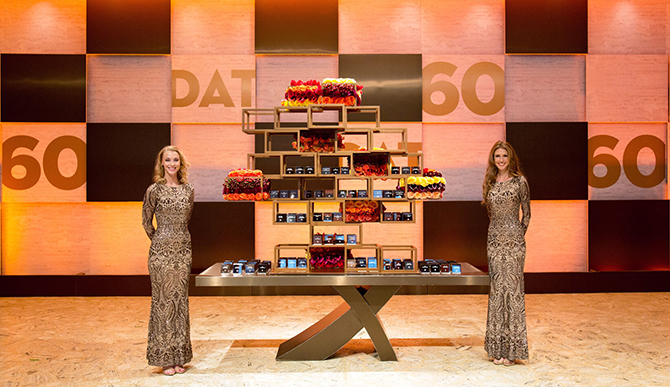 Entrepreneur's Corner
Robin Lathrop of ByRobin, Luxury Event Producer
By Ann Grenier
During these unprecedented times, you may well have participated in or discussed the joys of virtual events with your phone or computer screen divided up into boxes with a cacophony of noise. With the recent boom in virtual event planning, ByRobin brings professional broadcast skills and technology to the game to create strongly produced and delectable events.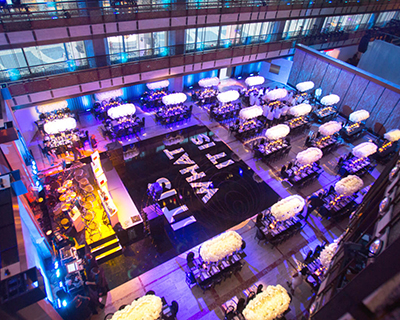 ByRobin founder and CEO Robin Lathrop is the powerhouse behind one-of-a-kind events. When she founded the company 25 years ago, her dream was to change the industry standard, fuse her passion for art and fashion. Her eye for design aesthetics combined with her formal business education creates a flawless and unforgettable experience for each client. This unique blend of artistry and efficiency has set ByRobin apart as an unparalleled force within the industry. Robin personally produces and puts her all into every detail of her work, which has created wonderful, dedicated, and long-term client relationships. She feels blessed by the opportunity to be part of the most important milestones and is personally committed to every level.
As a comprehensive design and management company, ByRobin's wide range of works span from corporate and nonprofit events to destination weddings, large scale commencements, corporate conferences, and social events. In fact, Robin has seen a huge growth in fundraising efforts with her loyal nonprofit clients and feels it is important to make a positive difference and give back.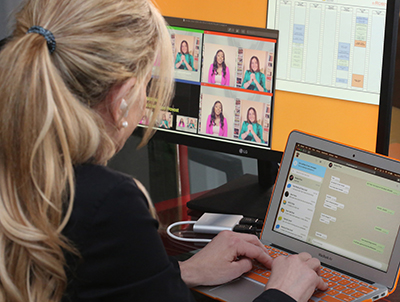 Robin Lathrop fuses her passion for art and fashion with project management expertise to deliver the ideal day. New York Lifestyles sat down with Robin Lathrop to discuss her career, her event planning company Robin Lathrop, and what the event producing industry has done to adapt to the "new normal."
Are you a native New Yorker?
Yes! I was born in New York City and raised in Hudson Valley. I love everything about the city. So much so, I moved back in 1985.
How did you get into event producing?
I attended SUNY Albany, where I graduated with my business and theater degrees. I believe that the best events are planned and produced like a show, with the guests being the audience, and it is all about perfect planning/timing/ability to pivot seamlessly in a moment.
How and when did you start your own event company?
I worked for an event company at The Plaza Hotel for 8 years. After feeling that I had outgrown my position's capacity, I left and started my own company. I believe that everything is possible—and I have never looked back!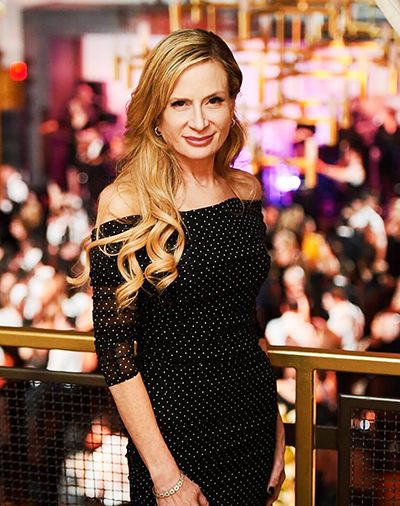 Tell us more about ByRobin and what it offers.
ByRobin is an all-encompassing production company. We offer virtual, hybrid, and live event services. Our team will manage everything from site selection, registration, décor, food and beverage design, talent acquisition, technical support, and much more! 
What is the most memorable event you have created?
One of my most memorable events was a 60th birthday party at Lincoln Center for an immensely powerful man. The event took place on the only dark day of the theatre. Our entire team pulled out all the stops, working around the clock for 48 hours to pull off a once in a lifetime event!
With the COVID-19 pandemic changing the event producing industry, how did you transition from live events to virtual? 
The pandemic struck right before our 2020 commencement for The New School. We immediately pivoted and created a unique, interactive, live virtual commencement experience for 12,000 people.
What does the future hold for event producing?
I think that hybrid model events will play a key role in event producing. 
With the holiday season coming up, what are some hints for someone planning a festive event or party? 
Be prepared to plan your event in a shorter amount of time and add in some virtual elements. 
For more information on Robin Lathrop and ByRobin, visit byrobin.com.