My New York Story
Geraldo Rivera Celebrates 50 Years In TV
By Peter Elston
Mustachioed reporter extraordinaire Geraldo Rivera celebrated his 50th Anniversary in television with I Am Geraldo, 50 years. The docuseries which takes you behind one of the scenes of one of journalism's most storied careers is available to view now on Fox Nation, the Fox News digital platform.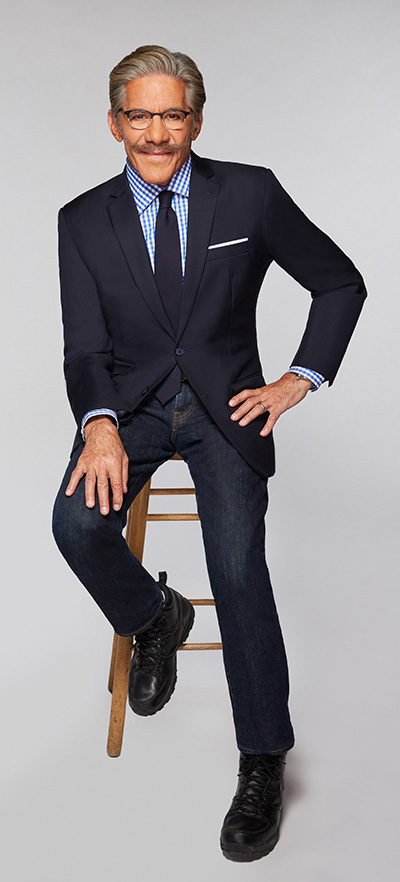 Born in Brooklyn, his family moved to Long Island where he attended West Babylon High School. From there, he enrolled in the State University of New York Maritime College (1961-1963), where he became a member of the rowing team, and later transferred to the University of Arizona and graduated with a B.S. in Business Administration. After returning to New York in 1966, the young Rivera enrolled in Brooklyn Law School and subsequently held internships with the New York District Attorney's office under legendary crime-fighter Frank Hogan, before receiving his J.D. in 1969. He was admitted to the New York State Bar later that year.
"In the words of Jerry Garcia, it's been a long, strange ride," said Rivera, who has never made an appearance without his trademark mustache over five decades. "I'm like an old friend to so many people now. It's more than credibility, it's familiarity, and I honor that, I treasure that. It's my most important resource and my most valuable asset."
BROADCAST SUCCESS

The four-part series follows Rivera's career from little-known New York reporter for Eyewitness News back in the 1970s, into international stardom—and the bumps along the way, including his infamous live coverage of the opening of gangster Al Capone's vault.
In it the Emmy and Peabody-award winning correspondent reflects on his most high-profile investigations, beginning with his epic expose on the conditions of the Willowbrook State School. In 1972, the 28-year old reporter for WABC-TV snuck into the institution on Staten Island and found proof of a dangerously overcrowded, filthy. and poorly maintained facility. Scenes from inside Willowbrook were beyond comprehension, and the local news story was watched by millions.
In that riveting crusade to close America's grim institutions for the developmentally disabled, Rivera made history. His reporting at Willowbrook is still being taught today in every school of social work in the nation, forever changing attitudes about the care and treatment of the mentally challenged.
"I know I would have been famous, I would have been, you know, a New York celebrity," he said. "I won my first Columbia DuPont award in 1971, a few months before Willowbrook. But Willowbrook kind of supercharged all that."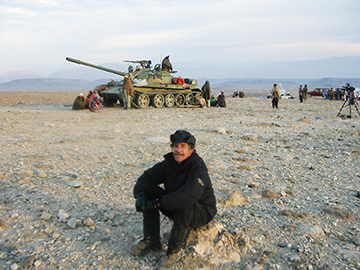 A METEORIC RISE

On a personal level, the impact of the series propelled the little-known New York reporter to international stardom. No longer just a rebel with a cause, Rivera mingled with everyone from Andy Warhol to Frank Sinatra, his career saw a meteoric rise. The arc of his unique career and vivid personal life took Rivera from gritty street reporter to jet-set playboy to host of saucy late night and raucous daytime television programs.
Following his departure from ABC for his story on John F. Kennedy's relationship with Marylin Monroe, and the live coverage of the opening of gangster Al Capone's vault, Rivera was offered his own talk show with salacious and intriguing stories, making even more of a household name.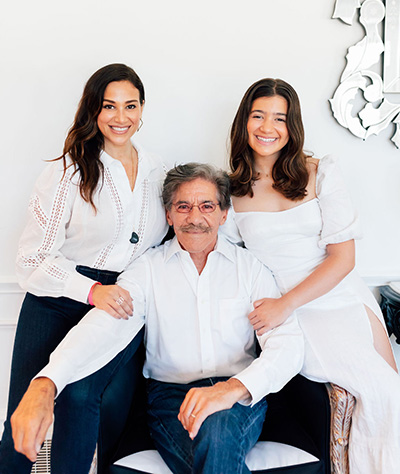 In the fourth and final part of the series, due to the tragic events of 9/11, the broadcaster no longer sought the big money contracts with the networks. After taking a pay cut from NBC, Rivera reinvented himself and revigorated his career when he joined Fox News as their Chief War Correspondent, covering the ugliness and heroism of the war on terror, One of the last of the rock and roll newsmen, Rivera went everywhere from the killing fields of Iraq and Afghanistan, Central America, Africa and around the globe, interviewing boldface names from Yasir Arafat to Fidel Castro, Muhammad Ali to Charles Manson to Donald Trump.
For more information on Geraldo Rivera,
visit Fox News at foxnews.com/person/r.geraldo-rivera.html