The Ultimate Holiday Escape
Turks And Caicos Welcomes Americans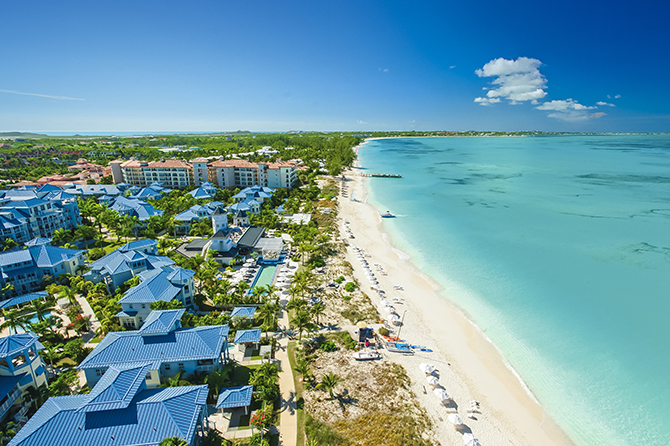 By Jenny Peters
After over half a year of staying home during the coronavirus crisis, it may just finally be time for you and yours to grab your masks, pack up the sanitizing wipes and take the plunge with a much-needed escape during the 2020 holiday season. Ushering out this strange year will be a relief for all of us and doing it in the sublime Caribbean country of Turks and Caicos will make it that much sweeter.
This multiple-island paradise has been open to U.S. visitors since July, with COVID-19 precautions firmly in place. To plan a winter getaway, you'll need to have a negative COVID-19 PCR test taken within five days before traveling (kids under 10 are exempt from this) and complete a travel pre-authorization form online. On arrival at Providenciales International Airport (PLS), expect a health screening with temperature checks.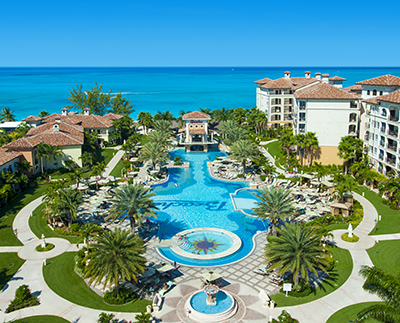 WHY TURKS AND CAICOS?
Taking what may be the first trip since the pandemic began is a big decision, which is why Turks and Caicos—and specifically the country's main island of Providenciales—should be your top choice of sun-drenched escapes.
Grace Bay Beach is the justifiably world-renowned centerpiece of the country, a crescent of powdery white sand that leads to the clearest, blue-green waters you've ever seen. Mix in the incredibly friendly "Belongers," as the native people of Turks and Caicos are known, a colorful local scene filled with arts and crafts, music, seafood (especially every Thursday at the Island Fish Fry), and every water adventure known to man, and the result is a wonderful blend of island life.
With nonstop flights from JFK and Newark airports to PLS, the trip should be stress-free; Turks and Caicos is located about 500 miles southeast of Miami and 300 miles north of the island of Hispaniola, in a pristine area of the Caribbean Sea. Known for its stunning scuba diving, snorkeling, and world-class deep-sea fishing, the waters around this heavenly place are filled with undersea wonders.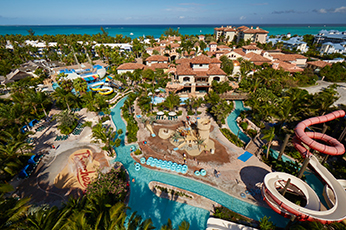 WHERE TO STAY
As avid divers, on our most recent visit to Providenciales, we chose the all-inclusive, family-friendly Beaches Turks and Caicos Resort located on a long stretch of Grace Bay for one good reason. Unlike many other resorts in well-known scuba diving destinations that charge hefty fees for diving, certified divers at Beaches find everything included. Tanks, diving equipment, state-of-the-art boats, and incredibly knowledgeable dive masters are all a part of the one-price policy here.
That the Beaches dive team is one of PADI's top five dive operations in the Western Hemisphere is no surprise, as their organization is impressive. Novice divers can learn to "get wet" via a resort course or with actual PADI certification (do your course work at home and then complete your certification with open-water dives once you arrive); beginners go out on separate boats from certified divers, allowing thedive instructors to focus on each diver's level of skill.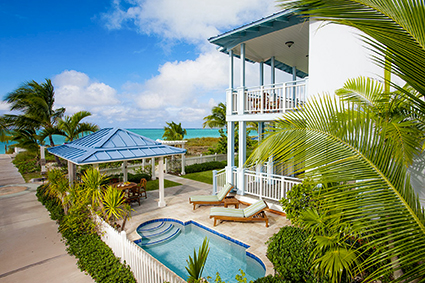 The warm water, incredibly clear visibility, and a wide range of dive sites—including the Hole in the Wall, a breathtaking deep dive that features a single-person swim through a narrow hole in the coral that exits to a massive wall where reef sharks glide sleekly past—are incredible. All the dives in the waters near Beaches offer up sea turtles, schools of barracuda, eagle rays, lobsters, and other fascinating denizens of the deep. If you're lucky, a school of playful dolphins will surround your boat, happily racing alongside and laughing as they surface.
We were obsessed with spending every day under the sea with oxygen tanks on our backs, but we discovered that the Beaches Turks and Caicos Resort had almost too much to do when not in the water. Kids have a riotous time here, with the on-site Pirates Island Waterpark, complete with huge waterslides, lazy river rides, andswim-up soda bars, or at the Beaches Caribbean Adventure with Sesame Street, filled with full days of fun with Bert and Ernie, Cookie Monster, Elmo, Rosita, The Count, and more.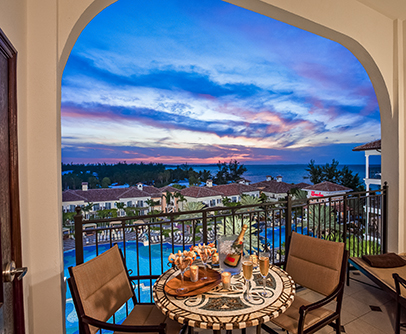 Adults who aren't diving all day find a cornucopia of things to do, ranging from sipping frozen drinks while lounging on a beach chair or indulging in soothing spa treatments all the way to paddle boarding, kayaking, windsurfing, playing beach volleyball, tennis, or even croquet. Golfing is an off-property possibility, as is shopping, casino gambling, deep-sea fishing, and sightseeing tours. Beaches has 21 international restaurants that reflect the different villages that make up the resort—Italian, French, Caribbean, Seaside, and Key West—and drinks are included. It's truly a self-contained home away from home.
Beaches has implemented a comprehensive COVID-19 hygiene practice, giving cleaning and sanitation even more emphasis than ordinarily. The resort follows a strict cleanliness protocol to ensure personal safety from rooms to pools to sports equipment.
The resort reopens on November 18, 2020, just in time to join them in kicking 2020 right to the curb.