I was thrilled to interview two extraordinarily successful Commercial Real Estate (CRE) investors recently. Both Kenneth Wolfe and Vinney Chopra share the burning desire to reach their goals, have a solid plan to execute, and take prompt action. Their experience taught them to stay on target, be persistent, and rebound from all failures.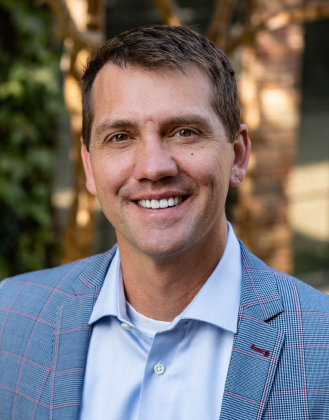 KENNETH WOLFE
Kenneth is a straight out-of-college entrepreneur with a family business in oil and gas. With the money earned from oil and gas stocks in 2008 and advice to attend a two-day investing course, he eventually jumped into the real estate market in 2010. He attributes better returns than the stock market, the tax benefits, and multi-family investing's scalability.
Kenneth entered commercial real estate as a passive investor for his first two investments. It quickly advanced to 26-unit syndication and upwards to thousands of units under his name, besides his one thousand + investors. He started with existing multi-family in Texas, Oklahoma, Louisiana, and Ohio. Three years ago, he started buying commercial stores, many dollar stores, anything with stable assets. He branched out into redevelopment and hard money lending to diversify his investments and present more investors options. He has an outstanding team of six people in the office, from asset management to a good CPA to manage and oversee all his diversified assets. In fact, he is acquiring a second management company.
When asked about his favorite class asset, Kenneth responded that he likes history. So much so The Rockefeller Building (in Cleveland, Ohio) is exciting to him. Completed in 1905 by John D. Rockefeller, its 17th floor holds 36 of its original safes. Kenneth enjoys traveling with his family and is a cross-fit champ.
Kenneth feels fortunate to be involved in a job he loves. He stands by the principles of integrity, transparency, alignment, enrichment, leadership, and communication. These principals attract investors with ease to attain financial freedom and investment goals.
VINNEY CHOPRA
Another inspiration in the CRE space is Vinney Chopra. Vinney invests in multi-family assets, and ground-up assisted senior living and memory care facilities. Vinney immigrated from New Delhi, India, 44 years ago with just $7 in his pockets as an engineer. He now self manages close to half a billion dollars of investments.
Vinney's entrepreneur spirit began when he went door to door selling encyclopedias while attending George Washington University, getting his MBA. Moneil is the name of his company started six years ago together with his wife and partner, named with his two children in mind—Monica and Neil. He aims to offer his investors a glorious return on their investments. Syndication opened his world with total transparency and a precise business plan. He seeks to treat his team and investors with the utmost care and respect.
Vinney acclaims his success to his positive thinking. He finds the silver lining in every dark cloud, is goal and solution-oriented, and applies all he learns to his daily activities. He is famous for his infectious smile, positive attitude, and constant work on self-improvement. He lights up every room he enters with his persona and faith. He even wrote a book, Positivity Brings Profitability, inspired by his wife. Vinney can be found on social media as well as his own YouTube channel, and podcast.
Vinney enjoys music, dancing, traveling, oil painting, and wine tasting. He enjoys sharing his knowledge and possibility with others. He gives back by building orphanages, gives money to local food banks, and wants has become involved in combatting human trafficking.