My New York Story
Maria Di Rende, Enzo's of Arthur Avenue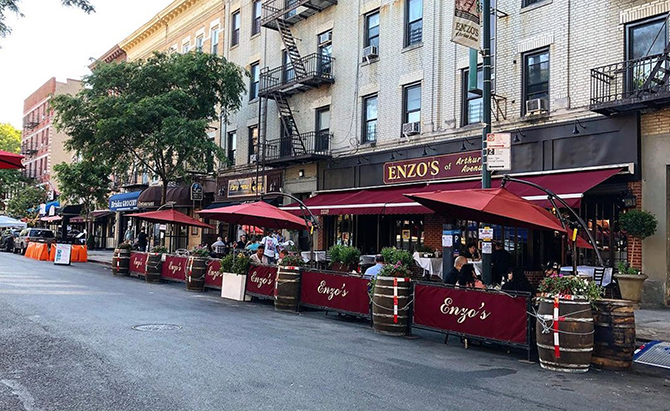 By Patricia Canole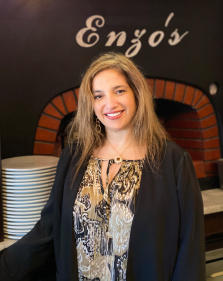 You'll often find Maria Di Rende, a mother of five, making the rounds at Enzo's Restaurant of Arthur Avenue. Nearly three years ago, Maria became a full-on restaurateur after her husband, Enzo, suddenly died. But with hard work and family support, Maria is preserving his legacy while introducing her own ideas to the restaurant. 
Since her husband's passing, she has taken charge of the business while raising their five daughters. She has stayed true to Enzo's mission but has now added her own vision. "You must always have a sense of purpose in what you do," she told us, recalling how she got through those tough moments. "My reason was to make sure that what my husband wanted would continue."
After Enzo's death, Maria had a lot to learn. Yes, she was apprehensive. But the operations came naturally. She could count on family support—her aunt, uncle, and cousin—and trust them with important tasks, like menu specials.
Maria often thinks about being the head of the family business, a role never considered for her grandmother and mother. The secret to success is something she's learned on the job, and it comes from within. "I tell my daughters to do what you think is best and prove it to yourself," she said.
New York Lifestyles met with Maria recently and learned even more about this fascinating woman.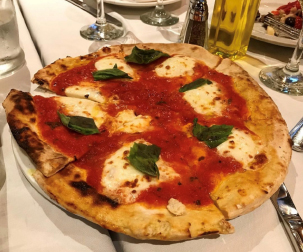 Tell us about growing up in the Belmont section of The Bronx.
My grandparents first immigrated from Calabria, Italy, and settled in the Bronx. They started working in the food industry, making mozzarella for the Calabria Pork Store on Arthur Avenue. My grandfather was affectionately known as the 'mozzarella man' around the neighborhood. The store is now owned and operated by my brother Peter and has become famous for its visual sausage chandelier. When I was 16, Arthur Avenue was where I met Enzo whose family was also from the neighborhood because he worked at his father›s restaurant.
After your marriage to Enzo, was it a given that you both would open a restaurant on Arthur Avenue?
Since Enzo graduated from the Culinary Institute of America in Hyde Park, he always dreamt of opening his own business. Originally, Enzo's of Arthur Avenue first opened as a café named Café Pompeo with approximately 30 seats in 1991. Café Pompeo then expanded, was renamed, and became a restaurant, Enzo's of Arthur Avenue, in 2005 with about 50 seats. We expanded the restaurant once more to 180 seats due to increased demand in 2016. The restaurant became known for some of his signature dishes, including fried meatballs, eggplant parmigiana, and stuffed calamari, some neighborhood favorites.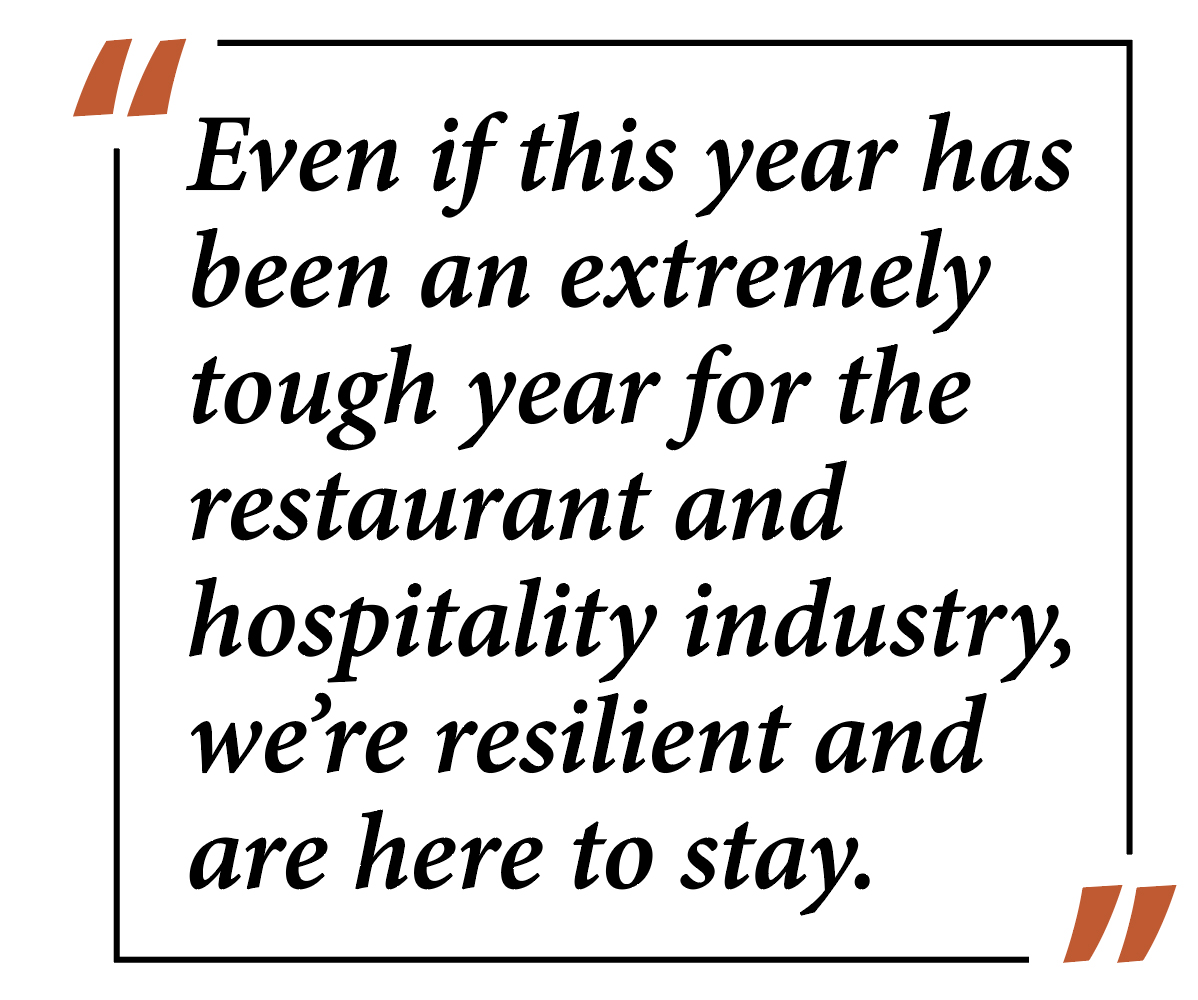 During the early years of your marriage, with Enzo as chef/owner, it must have been challenging for you to be bringing up a family of five girls. Were you involved with the restaurant at that point?
During the early years of Enzo's of Arthur Avenue, I was a full-time mother of our five young daughters—Isabella, Juliana, Victoria, Gabriella, and Francesca—while Enzo worked at the restaurant. Although I didn't have a formalized position at the restaurant, we helped and spent time together as a family whenever we could.
After Enzo's passing, was there any question about keeping the restaurant and continuing the tradition?
I knew I wanted to continue the tradition for both Enzo and my daughters. I knew it would be a challenge, but I wanted to do it to honor him and his hard work and passion for the culinary arts. Enzo put his life into the restaurant for our family, and I was going to do the same.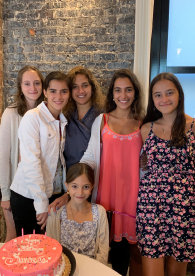 Today, more challenges: The pandemic has created one hurdle after another for restaurants all over the city? But it seems after my brief visit to Enzo's and Arthur Avenue, I sensed that everyone looks out for one another. 
We are like family here. We are all family businesses—many of which have spanned over multiple generations and some for over a century. We all love what we do. We want this area to thrive because it's our livelihood.
What is your hope for Enzo's? 
I hope Enzo's continues its successful path and becomes a household name. Enzo's has a very loyal customer following, and I hope for that to grow even more. I would hope for the restaurant to expand on the quality that Enzo created. With the newly opened Enzo's On The Go in the Arthur Avenue Retail Market across the street, we sell our fresh pasta and other dishes so that customers can also enjoy Enzo's at home. Even if this year has been an extremely tough year for the restaurant and hospitality industry, we're resilient and are here to stay.
What are your signature dishes at Enzo's? Do you offer seasonal options?
Our most famous dish is our Fried Meatballs appetizer and the Pork Chop Alla Enzo with hot vinegar peppers. Every day we have different specials and incorporate the freshest products available within each season. 
Have your daughters expressed an interest in being involved with restaurant life? 
"My oldest daughter Isabella currently works at the restaurant and helps out whenever it is needed. Juliana helps make pasta at the restaurant too. As much as the five of them love the restaurant, their future is their own choice to make."

Well said, Maria!
For more information on Maria Di Rende and Enzo's of Arthur Avenue, visit enzosarthurave.com