Entrepreneur's Corner
David Noto, Altaneve Prosecco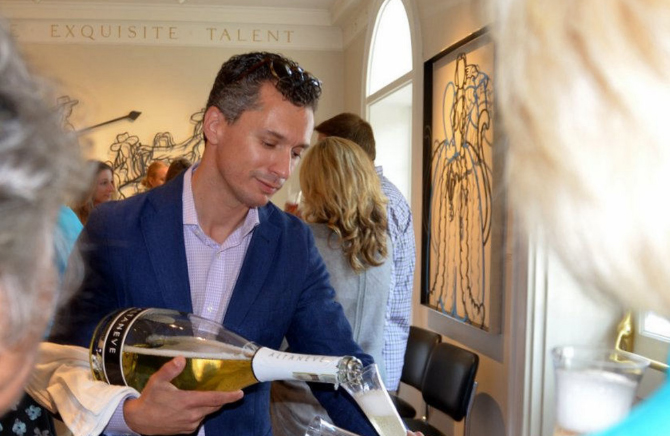 By Lori Simmons Zelenko
Chances are you've sipped Altaneve the luxury Prosecco exquisitely crafted by former financier David Noto, perhaps at a favorite restaurant sitting elbow to elbow with Justin Timberlake (an Altaneve fan)? Or maybe cheering on a random royal at a Polo match out East? Or even imbibing at a film festival filled with personalities whose names resonate around the globe.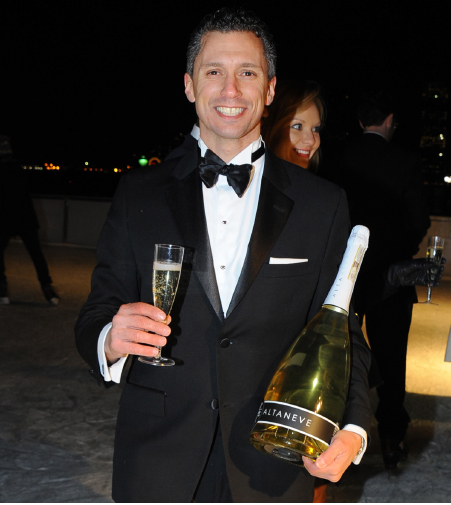 Altaneve Prosecco is beautiful in its presentation, elegant and award-winning, and has been deemed "Best Prosecco in The World" by The Wall Street Journal Marketwatch. As told by the charming entrepreneur who brought it stateside from the snow-capped mountains in the north of Italy, the story behind this Italian sparkler intrigues as much as this effervescent wine's delicious taste. Dividing his time between New York City and Italy, David Noto's constant companion is his Jack Russell Terrier, named Caoilie, a presence during wine-making and at all but the most glamorous of tastings. This pup is a true connoisseur who like his owner, joyfully embraces all that life—and Prosecco—has to offer.
Let's start at the beginning. Why did you start making Prosecco?
The answer is simple. Prosecco is my favorite wine. But there is more to it than that. I grew up in a wine-making family, where my father was the first generation that did not make wine, so instead of making it, he taught me about it: wine regions and varieties. After careers in the business world—engineering, finance, etc.—I was unhappy with my life direction. So, I looked for something more meaningful and gratifying. This quest led me to an Executive MBA, and after graduation, I did some soul searching - that's when I chose to start producing my favorite wine: Prosecco! We launched Altaneve informally in the USA in 2012.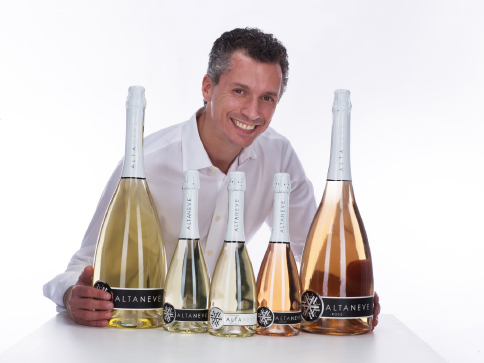 How did the name Altaneve come about? 
When searching for a name for my new company/brand, I knew I didn't want to use my family name, but rather one that was unique and evoked wonderful imagery. My father and I came up with "Altaneve" because it was reminiscent of the Dolomites' snow-capped peaks that you can see above the Valdobbiadene vineyards.
With Altaneve, you have crafted a luxury positioning. What was your thinking in separating your brand from the Prosecco pack?
As it turns out, when I launched the company nine years ago, there was no other company that was targeting the luxury segment of Prosecco, especially in the U.S., so the positioning turned out to be a perfect fit. It was apparent from the start that if I were to make the highest quality Prosecco, crafted in the most exclusive Prosecco-producing region, I could not cut corners; the only way to make the company feasible was to target the luxury market.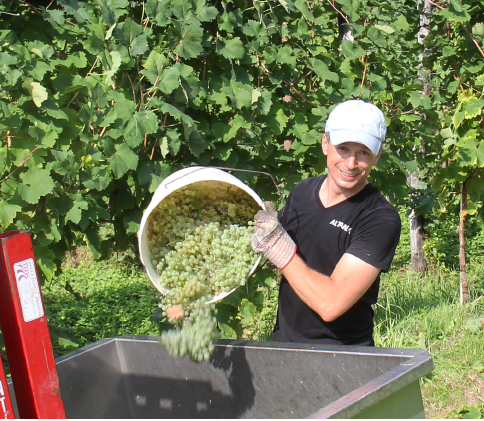 You chose specific terrain to grow and harvest the grapes for Altaneve. What are some advantages of the land in this part of Italy?
In the whole Prosecco growing region, Valdobbiadene is the only town to have tall mountains immediately behind it on two sides, which trap the salt-laden rain clouds as they roll across the Veneto plain. Hence, the rainfall continually replenishes the salinity in the limestone soil. The town's soil contains magnesium, dolomite, and quartz, adding an extraordinary floral elegance and a complex minerality to our wines. By contrast, Prosecco made from grapes grown in other regions are very fruity and often lack depth and complexity.
This terroir yields the wine we launched initially, Prosecco Superiore DOCG (the highest certification of Prosecco), which has a highly refined taste and complexity. And more recently, we released a Prosecco DOC, which retains the crispness and fine bubbles of its other siblings, but at a lower price point. A sparkling red will be coming in 2022. We also have Altaneve Z, the pinnacle of what Prosecco wine can be. We only produce 1,500 bottles each year of this wine, which offers both the depth and complexity of a Champagne while maintaining the signature crisp freshness of a great Prosecco.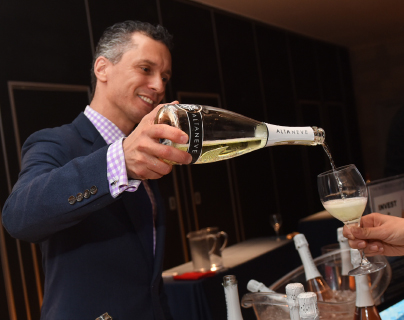 Altaneve parallels Champagne in some respects, yet there are differences. Help us understand what sets your Prosecco apart.
I love Champagne, and I appreciate the comparison, but Prosecco and Champagne are entirely different. However, the exceptional Glera grapes, the selective hand harvesting, and the longer fermentation process used to produce Altaneve give our wine more complexity and a softer, more delicate bubble. These features do more closely resemble champagne than our peers' Proseccos
If there are three things to remember about Altaneve, I would like all who enjoy our wine to understand and appreciate that our Prosecco is highest-in-quality, natural (no additives), and healthy (low in sulfites and calories). However, I also think these are the tenets of great wines everywhere, so Altaneve is pleased to be considered among the coveted brands found on the shelves of fine wine and spirits shops, among them New York City's esteemed Sherry-Lehman
For more information on David Noto and Altaneve,, visit altaneve.com.