Time Out With…
Hannah Fastov, Designer
By Bailey Beckett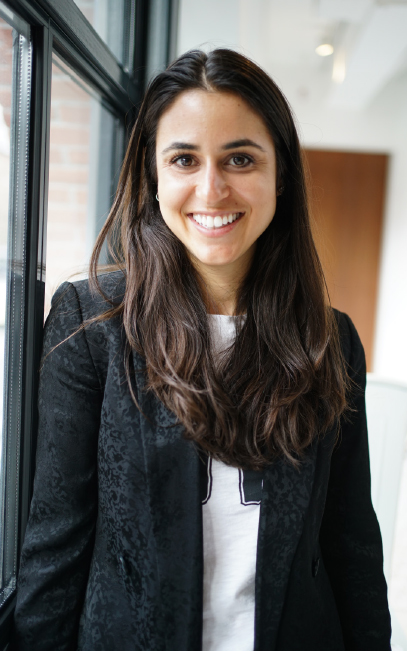 She's the CEO and founder of Go Dash Dot, who previously worked in merchandising and product development for high-end fashion houses. Today, she has created a virtual market for something truly versatile: stylish bags for women that go from workout to go out. With a collection that includes totes, backpacks, crossbodies and her own signature Puffle (a re-imagined duffel worn as a hand-shoulder or crossbody bag), Go Dash Dot has generated a loyal fan base.
"I knew Go Dash Dot was going to work when I saw people reacting to the bags precisely the same way I did when I came up with the concept—immediately understanding the necessity of a bag like ours." Fastov went on to tell us, "My inspiration comes from major fashion houses. We look for trending silhouettes and fabrications and then redesign them to fit the Go Dash Dot aesthetic—fashionable, functional, yet timeless." Of course, the young designer will always listen to the advice and opinions of others. "As a young, female entrepreneur with minimal business experience, I often felt overwhelmed and underqualified to be making business decisions. But I have learned that no one knows Go Dash Dot better than me."
A TRIBUTE TO NYC
Fastov's latest design is dedicated to New York City. "I wanted to create something that celebrates the strength of New York while reflecting the humanity we showed during the worst of 2020," she recently told New York Lifestyles. Speaking on a Zoom call, the young entrepreneur is her usual peppy and confident self and told us she's debuting her very first dedicated creation. The New York Rose Tote, a bag honoring her hometown and its strength and perseverance and especially its people who showed courage during the worst of the pandemic.
How times have changed. It was just a year ago Fastov presented her new collection for 2020—a series of stylish and functional bags including the signature Puffle which instantly became the go-to bag. While bags are aplenty, Go Dash Dot had an angle: its creations could serve every part of your day: morning, afternoon and night, whether at work, the gym, social occasions, even travel and vacations. Spacious, with pockets galore, the bags could fit laptops, workout gear, water bottles and just about anything you need in your day-to-day life.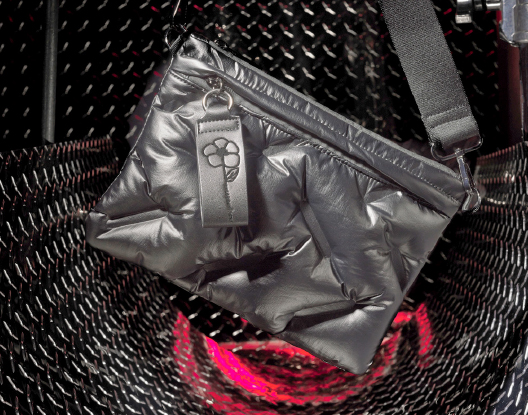 A FLORAL INSPIRATION
But it was the pandemic that forced Fastov to change course. The "girl on the go" had indeed stopped. As she saw the world change before her eyes, the now 30-year-old leader was inspired by what she witnessed beyond the headlines: humanity and braveness in such tragedy. Specifically, New York where she resides on the Upper East Side responded to the pandemic.
"The New York Rose Tote celebrates the resiliency of this city," says Fastov. "We got each other through it, which is what New Yorkers do every day. We may have been beaten down, but we are resilient and will come back stronger than ever."
Fastov named the bag after the Lenten Rose, a flower that grows in New York under the harshest conditions. "The rose starts to bloom during the last six weeks of winter signaling the start of a new season, a new beginning," says Fastov. "That is exactly what our limited-edition New York Rose symbolizes. The start of a new beginning." The limited-edition Jet-Black design (a shade Go Dash Dot never used until now) includes special features like all Go Dash Dot bags.
For more information on Go Dash Dot and the Black Rose Tote, visit godashdot.com/products/black-rose-tote.