An Interview With Robert Smithline
The Latest From This Talented Writer-Director
By Bailey Beckett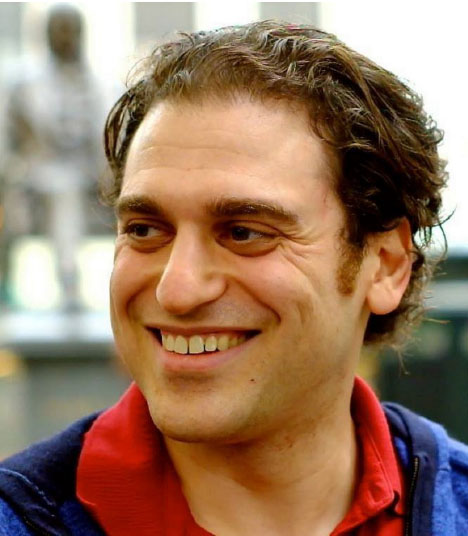 No, it's not Murder on The Orient Express. But, it is safe to say, even Agatha Christie would sit on the edge of her seat. This year, the streaming buzz is all about The Hunter's Anthology, a five-part supernatural whodunit set in the New York subway system.
We've all seen some scary things in the underground jungle, but writer/director Robert Smithline raises the stakes by adding one more element: a devil. As six strangers find themselves stranded in a subway car, a rugged demon slayer must determine who is from the underworld.
THE PERFECT REMEDY
The series, filmed over four years, expertly weaves the character-driven stories into the mystery, adding tension and suspense at each turn. The series, which recently debuted on Amazon Prime, peeks into this random group of strangers' souls and discovers five paranormal tales.
"It's a big throwback to the kind of shows many of us grew up with," says producer Arezu "Nicky" Akmal. "The Hunter's Anthology is pure escapism—a story that engrosses you in mystery, danger, and supernatural and takes you away from reality. We've all been stuck inside, separated from friends, and living under so much uncertainty. This is the perfect remedy." Adding layers to the drama are engaging, suspenseful backstories for each of the suspects, from midnight tarot card sessions to an escape from a mental hospital. The result is a binge-worthy guilty pleasure for weekend pleasure.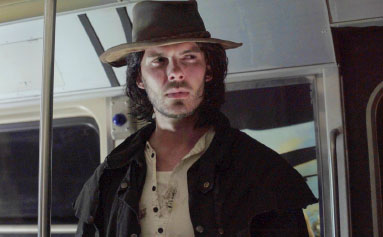 "I've always been a big fan of The Twilight Zone," says Smithline. "Each story was always so different, and I liked watching one after another. When writing The Hunter's Anthology, I used that as a frame of reference but added my twist." And like the classics, Smithline peppers his drama with doses of humor, suspense, and sci-fi.
"This is meant for every audience," Smithline says. "It's about people's fears, their demons, and how they choose to face them. I think that relates to just about everyone. And a mystery driving at the plot will hopefully keep people interested the whole way through."
"I think audiences will have a lot of fun with it," Smithline continues. "Hopefully, they'll get creeped out, get surprised, maybe laugh a little along the way, and try to guess who is the demon!"
For more information on The Hunter's Anthology, visit the huntersanthology.com.