High Tech Meets Fashion
StyleScan: The At-Home Dressing Room
By Ann Grenier
As with all industries today, technology has undoubtedly revolutionized how we live using artificial intelligence and virtual technology, leading to more efficiency and safety. The fashion industry has not been left behind. Runway shows at Fashion Week have been transformed into virtual events attended by top editors and journalists reporting on the latest stylish trends. But with many brick-and-mortar stores shutting doors and with e-commerce sales booming, what's a consumer to do? The experience of try-on in a dressing room may have become a distant memory.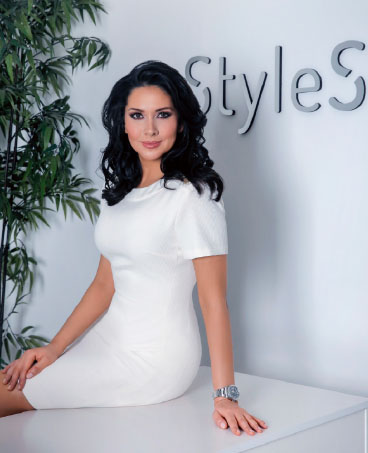 Move over dressing room, and enter StyleScan, the brainchild of Larissa Posner, a former fashion model, and financial-tech entrepreneur. As a licensed Investment Advisor with a Machine Learning certification from MIT, Posner assembled a group of leading U.S. scientists, venture investors, and fashion executives to develop technology that lives at the forefront of augmented apparel try-on. StyleScan uses machine learning, artificial intelligence, computer vision, and data analytics to predict a realistic pre-purchase visualization of apparel for the online consumer.
New York Lifestyles magazine sat down with Larissa Posner to discuss her career and her revolutionary fashion software.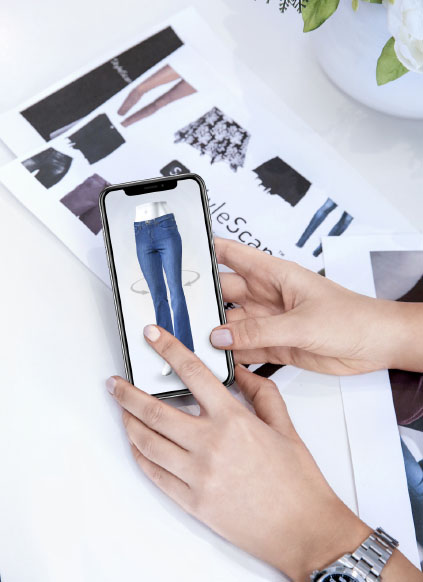 Explain what exactly StyleScan does?
We provide 3-D display and digital try-on technology for fashion e-commerce. Here is how it works: Our clients send us garments. We take those garments and, using our patented software, digitally render the garments in 3-D. They are then displayed on digital mannequins. Online shoppers can spin those garments and see them from all angles. We can show a single garment being worn by an array of previously photographed models of all sizes. This allows consumers to preview apparel from 360-degrees. With diversely sized models, we advocate inclusivity, promote body positivity, and embrace individuality. Our next software release will allow consumers to try on the garments digitally. They will be their own best models.
What inspired you to create StyleScan?
I am a former catalog model. So, I know that there are pins and clips and strips of tape that enhance the fit of garments on e-commerce websites. After spending several years as a model, I passed my Investment Advisor law exam and began working in finance and financial tech. Of course, I needed to maintain a stylish wardrobe, and I took to shopping online. All too often, though, I noticed that the clothing I received did not fit as advertised.
Through my job, I worked with some of the world's smartest engineers, mathematicians and scientists. I asked a group of them if there was a way to bring truthfulness and efficiency to e-commerce. My guys led to the formation of StyleScan, which is on a mission to make shopping more productive.
How is StyleScan different from other online virtual try-on technologies?
Within the realm of fashion, we are taking things to the next level. There is a virtual try on for eyewear, makeup, and jewelry. Historically, though, virtual try on for apparel has been inferior—but not for lack of trying. For example, some apparel companies use Photoshop to copy and paste garments over models. Then there are avatars, which are digital dolls that can be stretched to mimic different sized models. We're not using old-school digital trickery or playing with dolls. We have created a state-of-the-art technology that shows how the clothing will look on flesh-and-blood consumers. StyleScan will deliver on that expectation. We'll give online shoppers the ability to see garments on themselves within seconds.
How is technology changing the fashion industry? And how does StyleScan fit into it?
The digitization of products is economically sustainable. StyleScan aids by cutting down on returns. Returns contribute to tremendous amounts of packaging waste and 17 million tons of disposed textiles that end up in landfills each year. By digitizing apparel collections in 3-D and providing consumers with the ability to try before they buy, StyleScan is on a mission to do well by doing good.
For more information on StyleScan, visit stylescan.com