A. LYNN
This long-sleeve T-shirt will become s your essential. With a smooth, almost translucent feel, it has an easy-going sexiness. The folks at A. Lynn weave sustainability into every element of their business, from the fabric to production and the way workers are treated, and even the shipping methods. And—it's all recyclable. Info: alynndesigns.com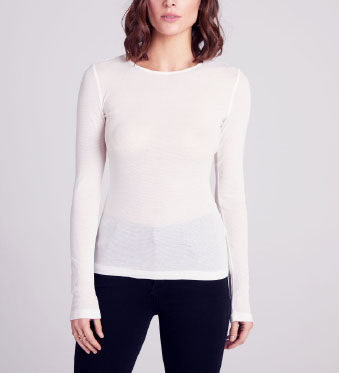 SALONE MONET
Sought-after by Beyoncé, Gabrielle Union, and a host of influential people are these fashionable shoes. Traditionally, most women's shoes are mass-produced, but these neutral gems are hand-dyed to order. To reduce waste and support, every pair of Salone Monet (flats and heels) start with 100 percent white silk and is dyed upon order-placement. Info: salonemonet.com.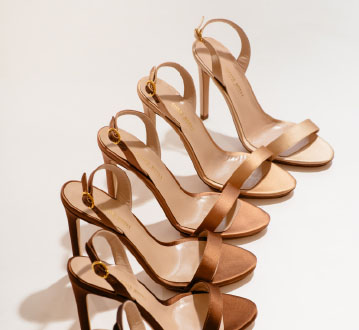 CLOOS x BRADY COLLECTION
Christopher Cloos of Denmark is the highest measure in the sunglass industry. When Tom Brady approached the company, he was clear: the collection must be biodegradable. Made from Italian M49 acetate, a 100 percent eco-friendly product, the Cloos x Brady Collection offers vintage-inspired characteristics for a sustainable future.  Info: christopher-cloos.com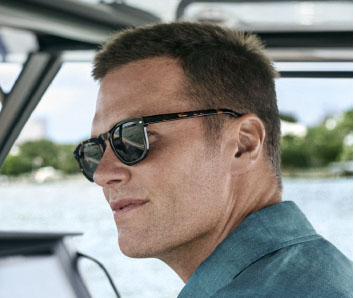 OLIVER CHARLES
Just one item is created here—a sweater that will last you a lifetime. Made from Kullu, a wool fiber from the Tibetan yak, it's often referred to as a sustainable alternative to cashmere. The Oliver Charles sweaters are knit in 3-dimensions for a more comfortable fit with less than one percent waste. Info: oliver-charles.com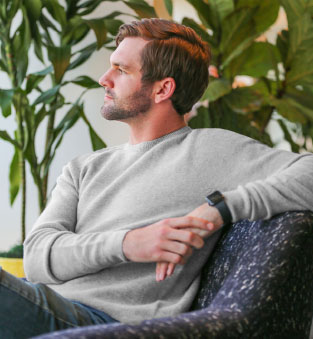 YES AND
This next-level athleisure apparel is made from organic cotton. The YES AND's vibe is edgy, flattering and fun. Be a tree-hugger and a fashionista with their low-impact dyed, and ethically made fashion. Whether you need to rock a statement camo piece or hunker down in some tie-dye to just chill, everything on their website is fabulous. Info: joinyesand.com.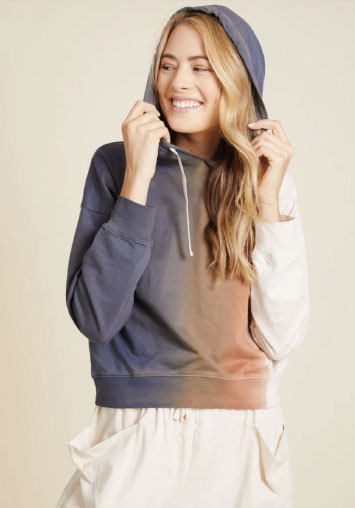 LIFE ORIGINELLE
Here you will find a wide variety of sustainable artisan brands. Each order of clothes, bags, or jewelry includes a Pay-It-Forward Care Bag to give when crossing paths with someone less fortunate. It has daily essentials and a list of food pantry resources throughout the U.S. And be sure to grab this warm-weather straw tote from Brunna Co. offered in a variety of tassel colors. Info: lifeoriginelle.com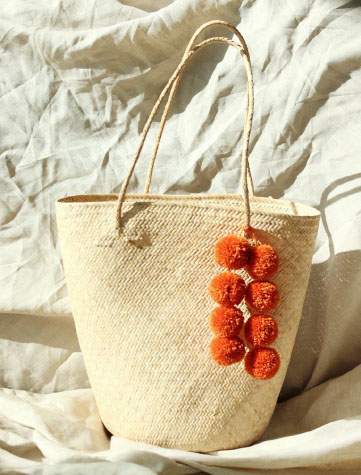 RUE SAINT PAUL
The Brooklyn-based destination offers new, rental, and repurposed sustainably—and highly coveted—fashion. These eco-leaders focus on well-rated brands on the Higg Index, which the Sustainable Apparel Coalition developed; it's the industry's assessment tool for environmental and social impact. The star trend is here through the next few seasons—get a sustainable star. 
Info: ruestpaul.com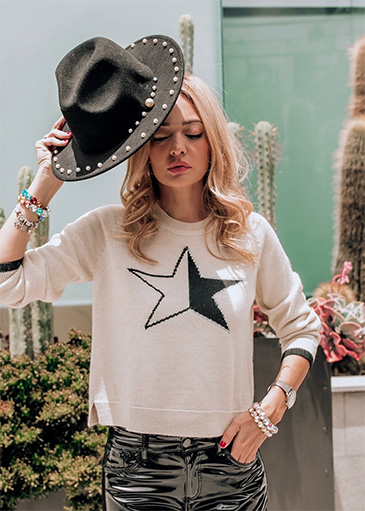 REPRISE ACTIVEWEAR
Comfort at its zenith. These beautiful leggings from Reprise Activewear are made of Tencel, a sustainable plant-based fiber. Roughly 60 percent of materials used traditionally contain plastic. As a result, our laundry releases half a million tons of microplastics into the ocean annually. We can do better this season and beyond! 
Info: repriseactivewear.com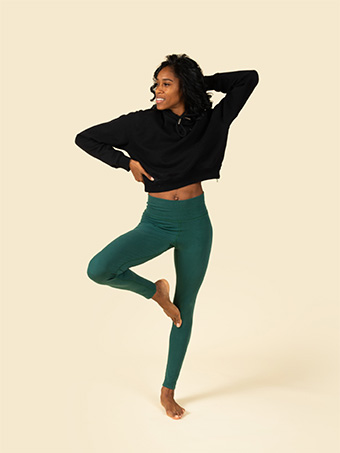 FRANK & EILEEN
If you're looking for the perfect spring button down cover made from the most delicate Italian fabric in the world, your search is over. If Angelina Jolie and Meghan Markle are obsessed—a good sign. Frank & Eileen is a woman-owned, women-led business working with ethical, sustainable manufacturers for over a decade. 
Info: frankandeileen.com