ON THE SMALL SCREEN
By Jenny Peters

SCI-FI OF ALL SORTS
ARMY OF THE DEAD
Netflix
This zombie flick is for fans of director Zack Snyder's work (think Justice League, Watchmen, 300). The futuristic tale follows a gang of mercenaries who head into the zombie-infested danger zone of Las Vegas to pull off a heist. With Snyder penning and directing, expect slightly dopey nonstop action

JUPITER'S LEGACY
Netflix
This superhero series springs from the same-named comic book created by Mark Miller and Frank Quitely. It presents a world where superheroes have protected Earth from harm for a generation. Now their children are lining up to take over in this story that stars Josh Duhamel, Leslie Bibb, and Tyler Mane.

MARVEL'S M.O.D.O.K.
Hulu
This new Marvel animated series made for adults has a hefty dose of comedy as it follows the exploits of a big-headed supervillain named M.O.D.O.K. Patton Oswalt voices that egomaniacal lead character, with Whoopi Goldberg, Nathan Fillion, Bill Hader, and Jon Hamm joining the subversive fun.

STAR WARS: THE BAD BATCH
Disney+
Yet another Star Wars spinoff, this animated series picks up after the Clone Wars conclude. It features that Bad Batch–a gang of experimental clones who are intent on making the galaxy far, far away into their playground. Ming-Na Wen and Dee Bradley Baker lead the vocal talent that brings these humanoid clones to life.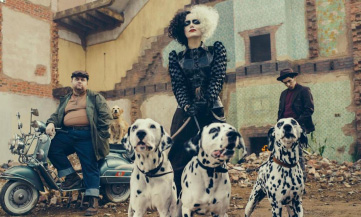 THRILLERS AND CHILLERS
CRUELLA
Disney+
Ever wonder how Cruella de Vil ended up being so evil that she planned to make coats from Dalmatians like Pongo and Perdida and their puppies? Even if you didn't, this origin story of the villain who favors two-tone hair is the latest live-action movie about her early years at Disney. Oscar-winner Emma Stone stars, along with fellow Oscar owner Emma Thompson and bad-guy favorite Mark Strong. This one comes with an extra fee on Disney+.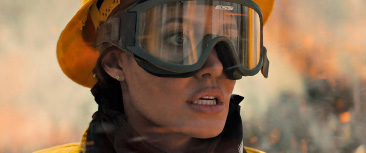 THOSE WHO WISH ME DEAD
HBO Max
Taylor Sheridan, the Oscar-nominated writer (and director) of Hell or High Water and the force behind the TV series Yellowstone, returns to filmmaking with this intense modern Western drama. Angelina Jolie stars in this R-rated Montana-based story of a teen murder witness whose life is threatened by the real killers. Starring Nicholas Hoult, Jon Berenthal, and Tyler Perry, this one's a must-see for those who love Sheridan's edgy work.

TOM CLANCY'S WITHOUT REMORSE
Amazon Prime
Speaking of Taylor Sheridan, he's also the screenwriter for this Michael B. Jordan film version of Tom Clancy's 1993 novel. The thriller follows the origins of his CIA hero John Clark (aka John Kelly) in a testosterone-filled tale packed with conspiracies, international intrigue and, of course, bullet-filled action. This is the first of two movies made for Prime that follow Clark's career.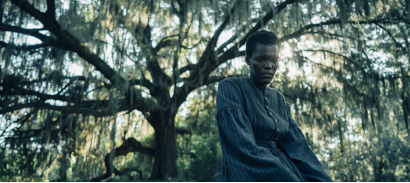 THE UNDERGROUND RAILROAD
Amazon Prime
This ten-episode series from Oscar-winner Barry Jenkins (Moonlight) creates a fascinating conceit that the slavery era Underground Railroad was a railroad. Based on the Pulitzer Prize-winning novel by Colson Whitehead, the show features breakout star Thuso Mbedu, along with Joel Edgerton and Aaron Pierre.