Now, let's check out some of our BroadwayHD's favorite classics.
RUTHLESS
Talented eight-year-old Tina Denmark will do anything to play the lead in her school musical. Anything! As Tina discovers where her talent comes from, she shows us just what it takes to succeed. Ruthless! The musical famously spoofs Broadway musicals from Gypsy to Mame and iconic films, including The Bad Seed and All About Eve.

ALLEGIANCE
A mysterious envelope leads Sam Kimura back 60 years to when he and his sister Kei strive to save their family from Japanese Americans' wrongful imprisonment during World War II. Inspired by the true-life experience of George Takei, Allegiance follows one family's journey in this untold American story

42ND STREET
Come and meet those dancing feet! BroadwayHD filmed this incredible West End production of 42nd Street specifically for the streaming service with the late, great theater producing and directing visionary Mark Bramble directing for the screen. With the largest cast on the West End (50 actors) tapping in unison, the show tells the story of famed theater director Julian Marsh who tries to mount a musical extravaganza at the height of the Great Depression with diva Dorothy Brock and fresh-faced chorus girl, Peggy Sawyer.

IF I FORGET
As destructive secrets and long-held resentments bubble to the surface, three siblings negotiate—with biting humor and razor-sharp insight—how much of the past they're willing to sacrifice for a chance at a new beginning. Starring Kate Walsh, If I Forget tells a powerful tale of a family and a culture at odds with itself.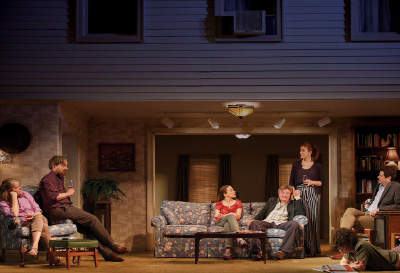 ROSE
Award-winning actress Dame Maureen Lipman stars in the leading role as Rose. This sharply drawn portrait of a feisty woman blends the personal with the political. It traces her story from the devastation of Nazi-ruled Europe to conquer the American dream.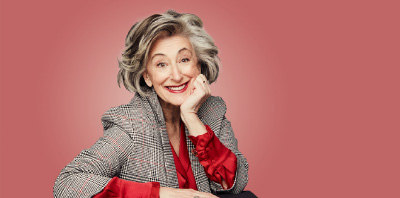 THE KING AND I
With one of the finest scores ever written, including: "Whistle a Happy Tune," "Getting to Know You," and "Shall We Dance," and featuring a company of over 50 world-class performers, The King and I is a testament to the lavish heritage of gloriously romantic musical theatre.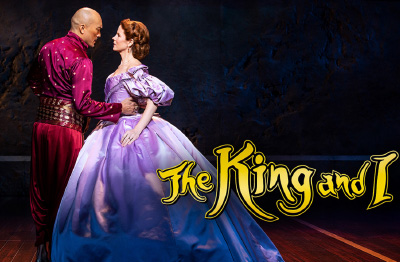 GYPSY
Bette Midler stars as the ultimate pushy stage mother, Rose, who seeks stardom for her two young daughters at any cost. Gypsy is loosely based on the 1957 memoirs of Gypsy Rose Lee, the famous strip-tease artist, and focuses on her mother, Rose, whose name has become synonymous with the ultimate show business mother.

FIRST DATE
Do opposites attract? Fabulous Casey and tightly wound Aaron hope so. These two New York City singles have been set up, but this first date seems doomed from the outset. The two have nothing in common. But with the help of meddling characters, can this mismatched pair turn into something special before the check arrives?

MISS SAIGON
The spectacular, sell-out 25th Anniversary Gala Performance of this acclaimed new production of the global stage sensation was described as "the most thrilling, soaring and emotionally stirring musical with magnificent performances" by the Daily Telegraph and "the greatest musical of all time" by the Daily Mail. Starring Tony Award nominee Eva Noblezada, the epic love story tells the tragic tale of young bar girl Kim, orphaned by war, who falls in love with American GI Chris—but their lives are torn apart by the fall of Saigon.

THE LION
In The Lion, writer/performer Benjamin Scheuer tells a story about love, loss, loyalty, and the redemptive power of music. This one-person musical is also a coming-of-age story, where a son seeks his father's love and goes on a deeply personal journey to become his own man.
AN AMERICAN IN PARIS
This breathtakingly beautiful Tony Award musical, inspired by the Oscar winning MGM film, tells the impassioned story of discovering love in the City of Light. Featuring the gorgeous music and lyrics of George and Ira Gershwin (including the classic hits "'S Wonderful" and "I Got Rhythm"), stunning designs, and show-stopping choreography. Jerry Mulligan is an American GI striving to succeed as a painter in a city suddenly bursting with hope and possibility. Following a chance encounter with a beautiful young dancer named Lise, the streets of Paris become the backdrop to a sensuous, modern romance of art, friendship, and love in the aftermath of war.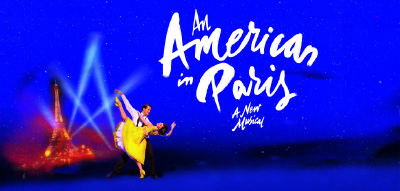 CAROLE KING: NATURAL WOMAN
It is a celebration of the legendary singer-songwriter's life and career from '60s New York to the music mecca of '70s LA to the present. Carole King joins collaborators and family in new interviews, while rare home movies, performances, and photos complete the tapestry.