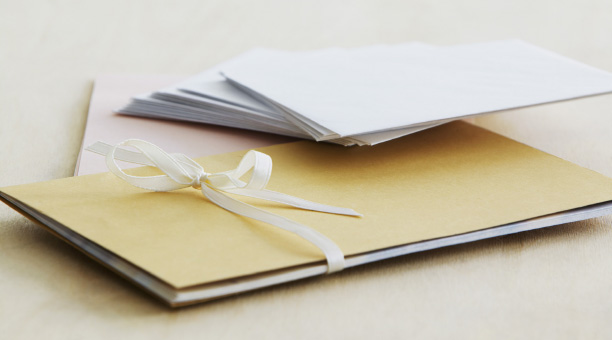 THE WRITE STUFF
The Art & Finery Of Letter Writing
By Melanie Carden
Letter writing is a gracious, intimate art form—and it's time to usher its tangible expressions back into our lives. As a child, my mother and I spent Saturday mornings searching for treasures at estate sales—antiques that unknowing folks might be selling on the cheap. I would always buy vintage stationery boxes, spilling over with the most ephemeral sheets of writing paper.
Their charms were always competing for my attention, thick cards—ornately designed—and whisper-thin sheets of paper with gold embossed envelopes. Every piece seemed to have its destiny—a calling to deliver my heartfelt scribbles to friends and family.
There is hope the pandemic will end soon, but it has brought to the forefront of our lives how intensely important it is to maintain human connection. Texts and emails are convenient but admittedly a bit lackluster and, at times, truncated to the point of having no genuine connection at all. What a feeling to receive a handwritten letter in the mail—something other than bills, junk mail, and donation requests.
This gracious and luxurious art form is both endearing and enduring. Twenty years from now, grandkids won't be sifting through old texts reminiscing about our lives well-lived. They'll be pouring over—or pining for—tangible photos and handwritten notes. Letters are the perpetual journal of our intertwined lives.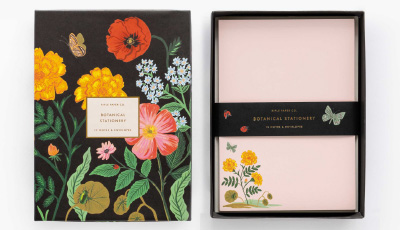 ENGAGING MISSSIVES
Letter writing can be a quick notecard or lengthy letter. But either is a tactile and always-appreciated message that strengthens our emotional wellbeing.
Handwrite your letter and keep the tone conversational.
Open by asking how they (and their family) are doing.
Include something personal, "I saw something that reminded me of you…"
Share what's going on in your life—in as much (or little) detail as appropriate to your relationship.
Close by mentioning you'd love to hear back from them—offer a question they can answer to kick-start their return letter, "I'd love to hear more about your new puppy—feel free to drop me a note sometime soon."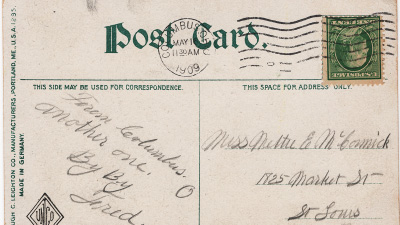 STAMP OF APPROVAL
A handwritten letter—regardless of its length—expresses devoted time to its recipient. Even how you position your postage can convey a clandestine message.
Upside down: I love you or expression of lonesome.
Sideways (top of the stamp to right): love & kisses.
Sideways (top of the stamp to the left): I promise not to leave you.
Diagonal, tilted right: Will you marry me?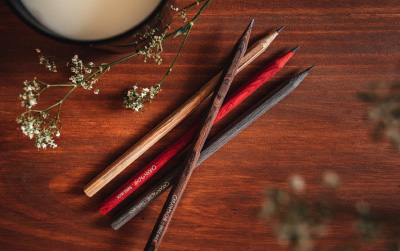 INK MARKS
Writing a letter is as joyful for the writer as it is for the recipient. With a suitable writing instrument, the glide of ink across paper is wonderfully meditative.
The True Writer Classic Ivory & Gold Fountain Pen from Levenger is a graceful choice with a light-in-hand feel and effortless flow. Info: levenger.com
I'm a die-hard devotee of the mechanical pencil, and though I write my correspondence in ink—I always make notes before the ink hits the paper—and always with a mechanical pencil. Graf Von Faber-Castell—celebrating its 260th anniversary—has issued a special edition of its Perfect Pencil. It is magnificent in every way imaginable and boasts luxurious extras such as the artistically faceted jade embedded in its cap. Info: graf-von-faber-castell.com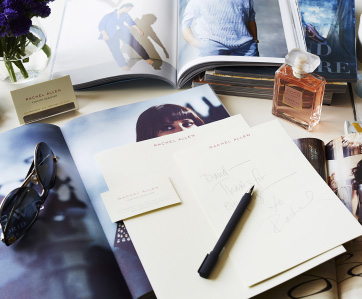 QUALITY STOCK
Your stationery should reflect the purpose of your letter—and your personality as well. First things first, get your bespoke cards. Flat cards, folded cards, and sheets of adorned paper; you'll want a smattering of each.
Of course, you can always follow my younger self's lead and keep a watchful eye for vintage stationery. But do begin your letter writing straight away. There are stirrings on the infinite web—outlets such as The Atlantic and Martha Stewart have also sounded a rallying cry. We must reignite the tangible, intentional connectivity of letter writing.