NOREETUH
Hawaiian Fare With An East Village Vibe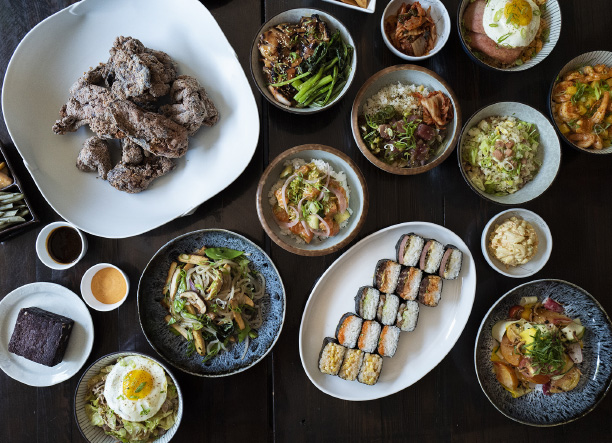 By Anne Raso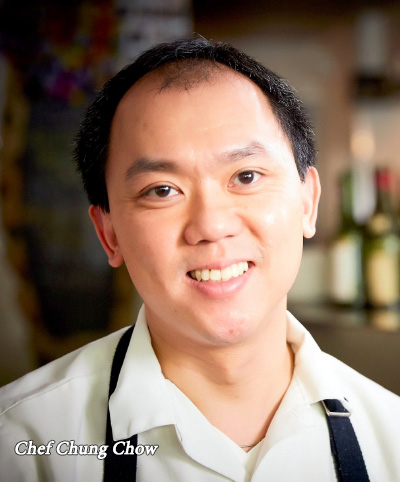 Hawaiian fare has always been something hard to come across even in Manhattan's hardcore foodie atmosphere. Not since the closing of Roy's in the Financial District about 12 years ago has there been a Modern Hawaiian restaurant that has been the toast of the town. Noreetuh is taking over that long vacated spot blending different flavors from classic Japanese dishes like Chicken Teriyaki to Korean street food favorites to various SPAM dishes (yes, it's considered a delicacy in Hawaii).
Noreetuh has the classic funky and cozy East Village vibe and is located on First Avenue at St. Mark's Place. There is plenty of Hawaiian bric-a-brac, including a brass pineapple lamp on the bar and numerous photos of customers pinned to the wall between images of sunsets, palm trees, and surfers. You can spend hours looking at all the incredible art and photos, but you'll want to spend your time trying several of Noreetuh's exotic dishes and sampling the great wines available (with over 200 plus varietals, they've been awarded two Wine Spectator Excellence Awards).
This uncommon eatery is owned by the affable Chung Chow, a Honolulu native who also serves as executive chef, and partners Jin Ahn and Gerald San Jose. This culinary genius spent over a year honing his skills at Bouchon Bistro (in Napa Valley) and then moved onto Per Se and then Lincoln Ristorante (both in NYC).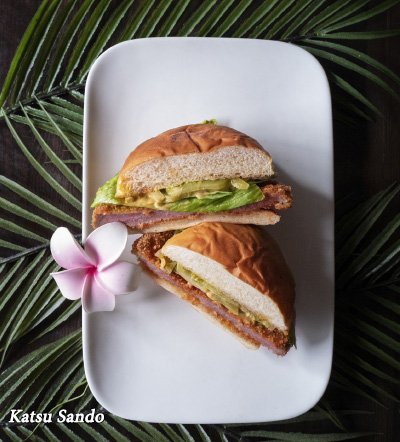 BLENDING CULTURES
Chef Chow recently reflected on the fact that his native Hawaii has always been a diverse place with food and culture from all over the world, with a powerful influence from Asia. "Because my family owned and operated a noodle-making business located in Honolulu's Chinatown, I was always intrigued with the multi-cultural foodstuff being displayed in the shops dotting the streets around the area. From the fish market located near the fragrant flower and lei shops on the side streets, my upbringing constantly evolved around family, food, and cultural diversity.
"I first decided to cook when I spent a couple of years living in Japan. At that time, my sister was attending culinary school in Hawaii, and I wanted to follow suit. I eventually ended up going to culinary school in California and started my first cooking job in Napa Valley."
Eventually, Chef Chow moved to New York City for the opening of Per Se restaurant. "After working many years in New York, my partners and I had a vision of opening a restaurant. With our collective experience in the restaurant industry, we wanted to open a place that reflected who we were while implementing ideas and knowledge from our years on the job. Noreetuh is our first restaurant as owners."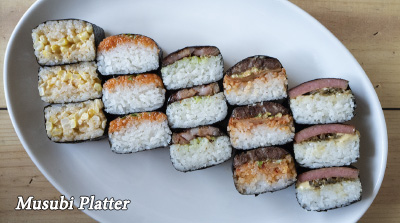 A UNIQUE IDENTITY
Diners at Noreetuh have come to appreciate Chef Chow's many uses for SPAM. "Being from Hawaii, eating SPAM is a way of life there. You can find it everywhere and at many casual eateries, including McDonald's," remarked the chef. "The SPAM Musubi is an actual dish that's popular in Hawaii. Ours is just a unique version of it."
The hip chef feels his six-year old restaurant is truly one-of-a-kind yet reasonably-priced. A good reason there are so many repeat customers. "My cooking is a blend of Modern American with influences from my upbringing in Hawaii, as well as those from my culinary career," he said. "The goal is to combine all these flavors to create memorable dishes using traditional culinary techniques with my background in Hawaiian and Asian influences."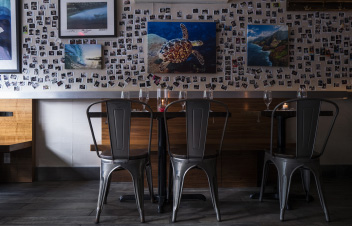 Chef Chow sets the bar for creative food presentations. Whether you come for his legendary Big-Eye Tuna Poke featuring big-eye tuna, macadamia nuts, and pickled jalapenos or his crazy fusion creations like Agnolotti Stuffed with SPAM and Hon-Shimeji mushrooms, you will never be disappointed. Other standouts include Katsu Sando with Berkshire pork cutlet, pickled red cabbage, and King's Hawaiian bun and the popular Mochiko Fried Chicken with Hawaiian macaroni salad and pickles.
"Our goal is always to provide innovative, fun, and delicious food and wine for everyone. Being a trendsetter is never an easy job, especially in a city as diverse as New York," he explained. "Our goal is to perpetuate our dream of this restaurant that we conceived in the beginning and to propel it the best we can."
It's no wonder Noreetuh is a New York Times Critic's Pick and a Michelin Guide recommendation!
For more information on Noreetuh, visit Noreetuh.com