Naturally, some safety measures will be around for a long time, presenting the perfect opportunity to protect and improve your health. But this should not surprise anyone. Even before the sudden emphasis on health, we knew that a nutritious diet was vital in keeping the immune system in prime condition.
But sadly, half of U.S. consumers have reported cutting back on their food spending in 2020 due to job loss, financial concerns, and in some cases, lack of wholesome foods available at the grocer. According to McKinsey & Company, most consumers continue to search for more economical ways to prepare nutritious meals, especially since pivoting to more eating at home. Nicole Avena, Ph.D., nutrition expert and author of What to Eat When You Want to Get Pregnant, weighed in on ways to obtain essential nutrients and offer budget-friendly tips to curate a balanced, nutritious diet to suit all tastes.
"A lot of people are ensuring they are stocked up with shelf-stable foods. Although buying products like boxed pasta and canned foods can be affordable and efficient, it might not always provide those essential nutrients," says Avena. "Developing a healthy eating pattern is not a one-size-fits-all endeavor, and it does not have to be hard on your wallet, but it does need some planning and a little creativity."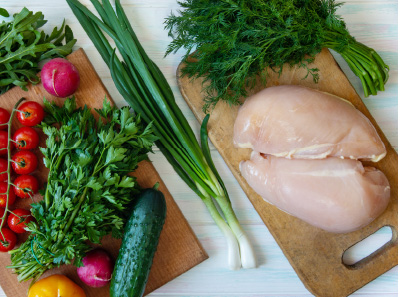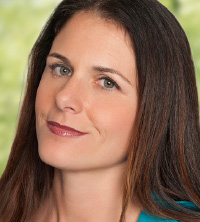 Remember, eating healthy is not about strict limitations, or depriving yourself of the foods you love. Rather, it is about feeling great, having more energy, and improving your health. A balanced diet does not have to be overly complicated: if you feel overwhelmed by all the conflicting nutrition advice out there, you are not alone. The truth is your overall dietary pattern is important. Eating foods that are close to the way nature created them can make a difference in how you think, look, and feel.

Here, our favorite nutritionist provided some budget-friendly advice to obtain essential nutrients and boost your immune system as we emerge from living in pandemic.
• Buy legumes in bulk. Legumes are a healthy, nutritious, and affordable option to prepare and are low in calories. They are also high in protein and a good source of fiber, iron, and potassium. Studies have shown that a high intake of legumes is linked to significantly lower heart disease risks, high blood pressure, stroke, and type 2 diabetes. For an easier transition to incorporate more legumes within your budget, expand variety in meals by purchasing lentils, dried beans, chickpeas, and seeds in bulk.
• Cook more, eat out less. Ordering takeout comes with steep price markups, delivery fees, and tips, whereas buying pre-packaged frozen foods can save your budget. Today's consumers can prepare home-cooked meals healthier and inexpensively. Source a few simple and healthy recipes your family enjoys and save takeout for those special occasions.
• Shop for foods in season. During trips to the supermarket, look for fresh produce that is at peak as you can get a large amount for much less. Most vegetables and fruit can be refrigerated allowing you to stretch your dollars and stockpile.
• Get your dose of vitamins. Consuming adequate vitamins and nutrients daily is a wonderful way to support unique health needs proactively. Suppose there is an inability to meet daily nutrient requirements or a confirmed deficiency. In that case, a multivitamin supplement like Vitafusion MultiVites is an easy alternative to getting a dose of essential vitamins A, C, D, E, B12, and B6
• Expand your palate beyond salads. Eating similar meals day in and day out can be an effective strategy for maintaining long-term weight loss, except this type of diet may hold nutritional gaps. Many people associate a healthy diet with endless salads, but various cuisines are budget-friendly, flavorful, and nutritious. Mediterranean cuisine has high rates of monounsaturated fats (olive oil and nuts), while Japanese fare is also abundant in essential nutrients (fish and vegetables) making them wonderful options to include in your meal planning.
For more information on Nicole Avena, Ph.D.,
visit drnicoleavena.com