The Long Walk for Freedom, Nature, and Love began at the United Nations headquarters in New York City on April 7th and ended in Washington D.C. three weeks later. Their demands were many: to stop extrajudicial killings, enforced disappearances of Sindhi Hindu and Christian girls in Pakistan.
Every year in Sindh, thousands of females between 11 and 28 are abducted, forced to convert to Islam, and married off to their abductors. Sindhi people's marginalization has gone on too long, and the Long Walk participants hoped to get the international media's attention with their efforts.
New York Lifestyles Magazine sat down with Sindhi-American Human Rights Activist, Fatima Gul, to discuss her background and The Long Walk's importance.
Where were you raised? 
I was born in a small village in Sindh. My village had a two-room schoolhouse. My earliest memory was when my father left me, at the age of four, at my uncle's place in Karachi, in the hopes I would get a better education. Instead, knowing my mother and siblings were back in the village, I was traumatized, and I hardly spoke the entire time I lived in the city.
I was abused by cousins or strangers when I played outside or did errands. My childhood was defined by fear, abuse, loneliness, and sorrow. These life experiences have made me who I am. It gives me an understanding of Sindhi Hindus' pain and who must leave their homes and escape to India because of their extreme marginalization and the struggle of Sindhi left behind. We have a love of the land, a love of nature, and a love of truth. These are values that I carry with me.
When and why did you move to the United States?
I came to the U.S. in 2012. I was impressed with the work that Munawar Laghari was doing in Washington D.C., so I started volunteering for his publication Sindh Monitor. We both shared a passion for Human Rights, and we wanted to work together for our motherland Sindh. We decided to become life partners, and we will continue to strive for the rights of Sindhi people together until our last breath. Sadly, this work has meant we have sacrificed a lot—neither of us can return to Sindh because our lives are threatened.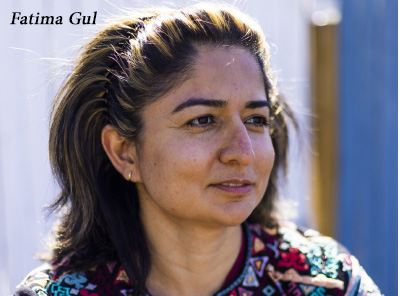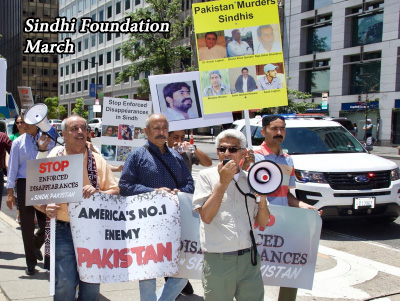 How did you become a Human Rights activist?
I started questioning our political system. Citizens continued voting for a political party for decades even though that party did nothing for its supporters. I approached the candidate and demanded that we only vote for her if she did something for the village's betterment: install a telephone line and electricity and build a separate school for girls as girls had to walk to a different village. This was when I started discovering my power.
In the coming years, when I started working, I faced a lot of discrimination being Sindhi and a woman. It wasn't safe to be an activist in Sindh, so moving to Washington D.C. was the beginning of my human rights advocacy, and I was able to play an even more active role when I became a U.S. citizen. At a congressional hearing on Human Rights in South Asia, I testified, imploring Congress to pay attention to abuses in Pakistan.
How did you get involved with The Sindhi Foundation, and what is their mission?
As a lifelong Sindhi human rights activist, I've decided to join the Long Walk to make the Sindhi people's issues more visible. The Sindhi Foundation's mission is to build bridges between the Sindhi people and the international community while strengthening interracial, interfaith, and intercultural harmony. The Foundation has an additional focus on promoting openness and freedom of thought and expression in Sindhi society.
What do you and The Sindhi Foundation hope to accomplish in the next few years?
The Sindhi Foundation will continue to build bridges between communities and create space for more profound discourse. Personally, my goal is to make these issues more visible and for mainstream media to pay attention. I will continue fighting for the rights of Sindhi people, especially those still in Sindh province.
For more information on Fatima Gul and the Sindhi Foundation, visit sindhifoundation.org