MUDDY BUDDY
There are flowers to sniff and puddles to pounce—let the muddy shenanigans begin! Even if you towel-off fido, there's still a damp doggie. Protect your couch—and sanity—with this Grip-Tight Furniture Protector from Orvis. Don't let the rain dampen your spirits.
Info: orvis.com.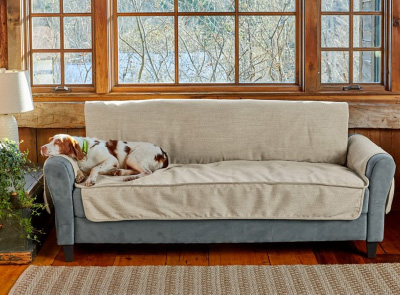 CUSTOM CARE
Custom meals for your bestie? You got it! Pet Plate will craft the perfect meal plan for a fresh, healthy diet. Human-grade food for your bestie—it's a no-brainer. Their process is rooted in fresh foods—and led by Dr. Renee Streeter, DVM, DACVN, Veterinary Nutritionist. We give it two paws up. Info: petplate.com.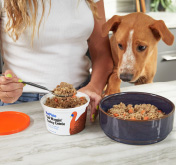 CUSTOM CARE
The spring premiere of Chewy + Disney is here! This oversized Toy Story's Woody plush is an editor favorite. We're quoting loosely but agree with Woody when he says, "Being there for a pet is the noblest thing a toy can do." Info: chewy.com.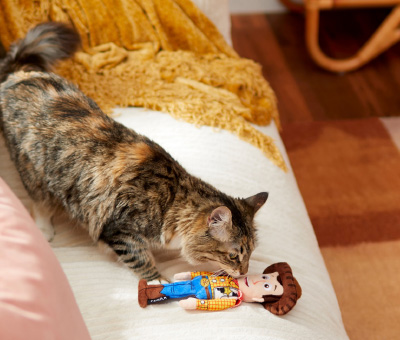 LOLLI-PUP
If you need an excuse to give your dog yet another adorable nickname, Youly's spring stripe sweater is a perfect inspiration. With hues of spring skies and cotton candy, you can't go wrong. Whose momma's sweet little lolli-pup? Info: petco.com.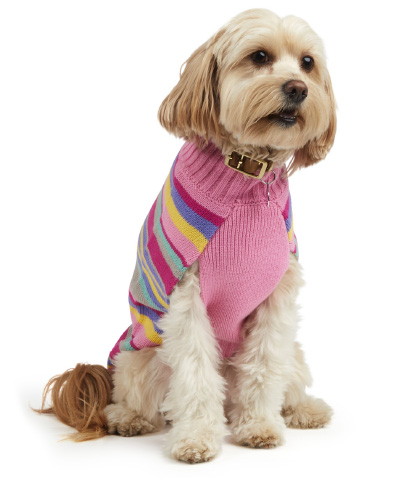 FUR-OCIOUS FUN
Spring means outdoor games like Can Jam and Spikeball. Bring some of that seasonal fun indoors! This little fella's name is Spike (of course!), and he's trying to be fur-ocious, but he's not fooling anyone. If your fur-baby is the perfect balance of tough stuff and total fluff—then Spike will fit right in. Info: petplay.com.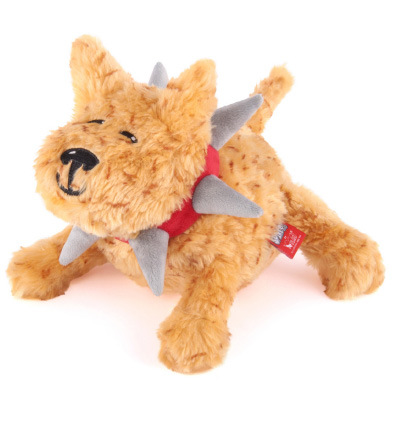 THE FORCE IS WITH YOU
This Yoda bed is an absolute must-have. Bonus points if you can get your cat or dog to replicate the Yoda ears—like this cutie. From Chewy + Disney it's time for a spring bed refresh! "The cuteness is strong with this one. Pose for the Instagram, you will." Info: chewy.com.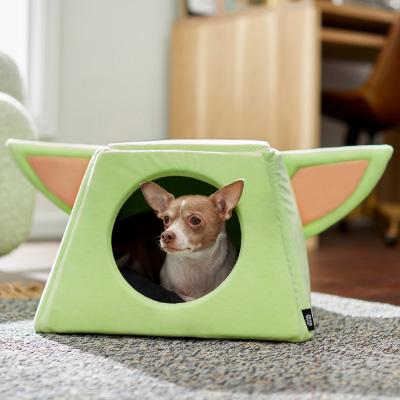 FAMILY TIME
Make this Mother's Day off-the-chart awesome with a family portrait or selfie. Dog Threads is constantly updating their collections to keep the whole family looking seasonally stylish. Bring on those warm-weather vibes and watch out for the pup-arazzi. Info: shopdogthreads.com.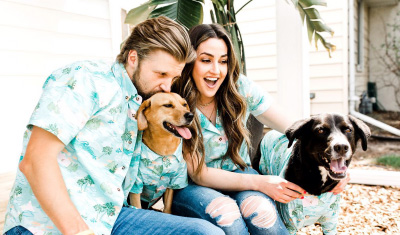 SLOBBER CLOBBER
Spring cleaning is the perfect time to add some proactive solutions to managing your pet's less-adorable habits. They're so darn cute. But oh that water bowl chaos! Orvis's Recycled Water Trapper Bowl Holder Mat is mold, mildew, and rot-resistant. Less mess. Less stress. More snuggle-time. Info: orvis.com.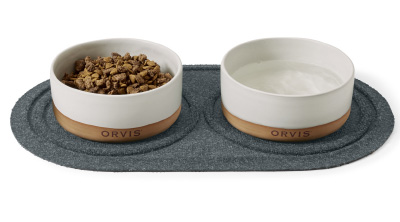 FUN IN THE SUN
Ladybugs, butterflies, and beetles abound! Spring is here—time for chasing bunnies and frolicking in the green grass. Enjoy an evening of Chardonnay sips and chasing lightning bugs—and let your best buddy join the fun with these spring toys. Regardless of the season, P.L.A.Y. plush toys bring on the fun. Info: petplay.com.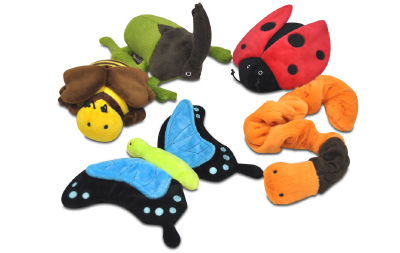 THE DREAM IS REALITY
You've seen it on social media. You've imagined a glorious life where you can toss the rug in the washer. But is it a dream or reality? Editor-tested and approved, this dream is real. Senior pet accidents and dirty paws are an easy fix with Ruggable. Info: ruggable.com.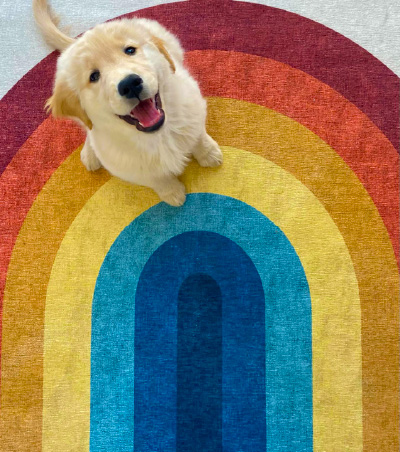 DONUT CUTENESS
This feline is not worried about bikini season—she's all in on the donut theme. Who are we to question this cuteness? This fur baby is a sweet little munchkin in Bond & Co.'s leash and harness set. Info: Info: petco.com.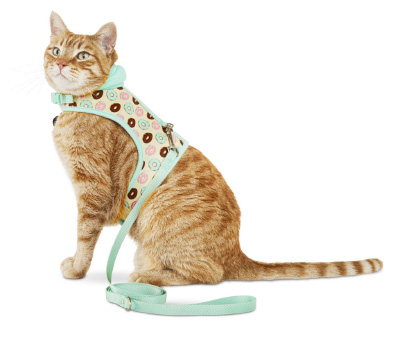 REGAL REVIEWS
Marc Petite's handmade designer pet collars are crafted from Italian and Spanish leather. They're for the most discerning of clients—like our cat friends. If your feisty feline carries herself with a regal air—these collars are sure to please.
Info: marcpetite.com.