Welcome to 441 East 57th Street UNIT 1, an expansive 5,500 square foot condominium offering modern luxury. The condo has an asking price of 200 BTC (seller requiring payment in Bitcoin). It's an exclusive enclave for both spectacular entertaining and comfortable living. The six-story apartment with a contemporary townhouse feel is set in a boutique condo building and offers a breath of fresh air in a historical neighborhood.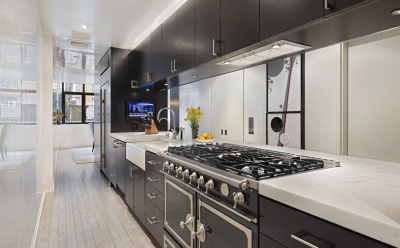 ONE OF A KIND HOME
The 4-bedroom, 5.5-bath home (convertible five bedrooms) comes complete with custom furnishings of the highest quality materials and features a SmartHome control system. The entry takes you into a spectacular, double-height living room featuring custom mahogany cabinetry, a wet bar and an eco-smart fireplace. The floor to ceiling glass doors open to a large private 500 square foot garden with Viking barbecue, outdoor retractable television, a second fireplace and retractable canvas awning for privacy - authentic indoor/outdoor living.
The second floor chef's kitchen includes custom maple cabinetry, Calcutta marble countertops, La Comue stove, Sub Zero refrigerator, Miele dishwasher and Dombracht fixtures. A fluid layout opens to the dining room with stunning south and east facing views of tree-lined East 57th Street, a 150-bottle Viking wine fridge, Miele coffee system, as well as ample space for china and crystal storage.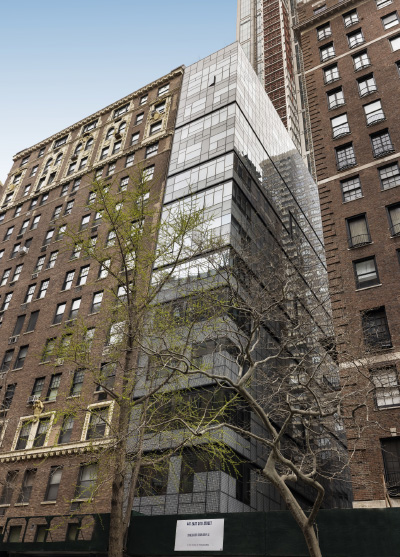 The master suite occupies the entire fourth floor with a walk through closet and spa-like master bath, complete with a Kohler infinity tub, steam shower for two, heated floors and sprawling south and east facing views. The master bedroom has a warm and intimate feel with custom Loro Piana cashmere drapes and wall coverings, rosewood paneling along the south wall and silk carpeting.
The lower level features a state-of-the-art-gym with a steam shower. It is also home to a screening room boasting an 80" TV, rosewood cabinetry and skylights to the garden. The building amenities include a modern and innovative architectural design, a full-time doorman, as well as private storage space
WHAT IS CRYPTOCURRENCY?
Cryptocurrency is a medium of exchange that is digital, encrypted and decentralized. Unlike the U.S. dollar, there is no central authority that manages and maintains the value of a cryptocurrency. Instead, these tasks are distributed amongst the cryptocurrency's users via the internet. Bitcoin, the first cryptocurrency, is an electronic payment system based on cryptographic proof which comes in the form of transactions that are recorded in a form of program called a blockchain - an open distributed ledger that records transaction in code. Transactions are recorded in "blocks" that are linked together on a "chain" of previous cryptocurrency transactions.
Cryptocurrency was very much a niche market until a series of events began to occur in February of 2021. Tesla announced in an SEC filing that it had bought $1.5 billion worth of bitcoin for more flexibility to further diversify and maximize returns on its cash. Tesla also said it would start accepting payments in bitcoin in exchange for its products "subject to applicable laws and initially on a limited basis". The move made Tesla the first automaker to do so. The price of one bitcoin climbed from $14,156 at the beginning of 2018 and reached an all-time high of $63,888 on Apri 13,2021 before retreating back to the $50,000 price range at the time of this article.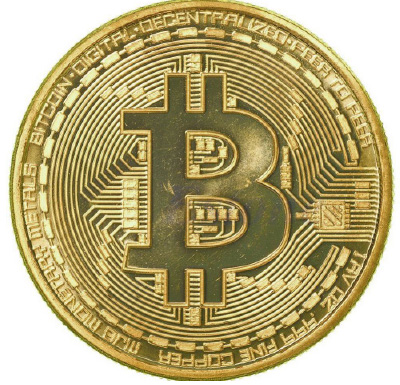 BITCOIN MEETS REAL ESTATE
Bitcoin is now a currency that is spreading to the real estate market. New York Lifestyles Magazine recently spoke with one of NYC's leading financial directors and well-known New York Knicks courtside season ticket holder, Richard Anthony of Oppenheimer and Company about both his apartment at 441 East 57th Street and Bitcoin. Richard echoed the following statements about Bitcoin and his apartment at 441 East 57th Street. "Bitcoin is officially institutional and I want to start the trend of using it for real estate transactions. Not only am I a big believer in Bitcoin, but I am putting my townhouse on the market in exchange for Bitcoin only. I am selling my apartment at 441 East 57th Street for Bitcoin because I want to turn all of my hard assets into Bitcoin. I will also be buying in Manhattan but only from a seller who will accept Bitcoin".
We also spoke with Associate-Broker Jamie Safier of Douglas Elliman to get his thoughts on attracting a buyer for a property that is being sold on the market for Bitcoin. Jamie told us, "There's always risks involved when doing a major real estate transaction without a licensed broker that should not be taken lightly. However, as a strong proponent of Bitcoin, this is certainly interesting and I can understand the appeal. I'm sure we will all see how this plays out in an ever-changing real estate market."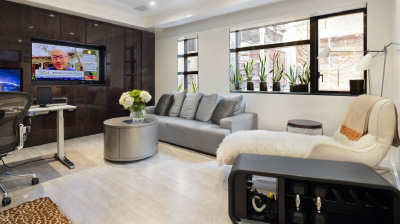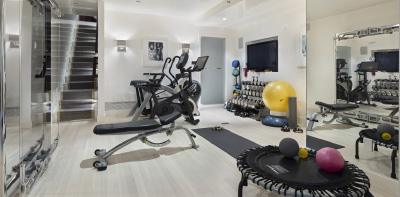 Info: For more details on 441 East 57th Street Unit 1 contact Richard Anthony by e-mail
at Ranthony1120@gmail.com