ON THE BIG SCREEN
By Jenny Peters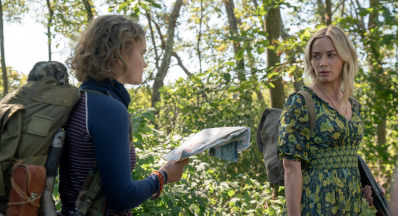 BIG SCREEN THRILLS, CHILLS
AND FAST CARS
A QUIET PLACE PART II
PG13
We've all been waiting to find out what happens to the Abbott family after losing their patriarch to the murderous alien life forms in the first film. He's back again as the director, for John Krasinski takes the helm once more and also writes this much-anticipated sequel. His real-life wife Emily Blunt reprises her role as the matriarch who keeps her children silent to stay alive, as sound is what draws those monstrous aliens. Millicent Simmonds and Noah Jupe return as her kids, along with new characters played by Cillian Murphy and Djimon Hounsou.

THE CONJURING: THE DEVIL MADE ME DO IT
R
Ready to scream in the darkness of a movie theater as the terror of another Conjuring flick unfolds? Then this one's for you, with Vera Farmiga and Patrick Wilson back as real-life paranormal investigators Lorraine and Ed Warren in the horror series that began in 2013 and seems to be going strong. This one's all about a demonic possession of a young boy.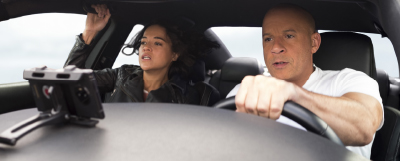 F9
PG-13
Just for the sound alone see F9, which is the ninth iteration of the Fast & Furious franchise. Add in the crazy driving visuals and this might just need to be the first flick you see back on the big screen. The typical crowd returns—Vin Diesel, Michelle Rodriguez, Tyrese Gibson, Chris Bridges, and Jordana Brewster—with Helen Mirr8en, John Cena, Kurt Russell, and Charlize Theron along for the ride.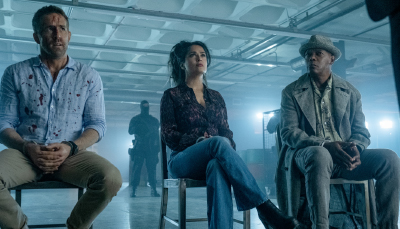 THE HITMAN'S WIFE'S BODYGUARD
Not Yet Rated
Ryan Reynolds and Samuel L. Jackson return in this comical action sequel to their 2017 Hitman hit, adding Salma Hayek as Jackson's unpredictable con artist wife. All three end up going against bad guy Antonio Banderas. If that's not enough to keep you entertained, Morgan Freeman and Richard E. Grant also turn up in this wild mix of merriment and mayhem.

THE MISFITS
R
It's a wild ride from SoCal to Abu Dhabi as an escaped con (Pierce Brosnan) finds himself in the hands of The Misfits, a gang of do-gooders who go to extreme measures to lift a fortune from some very bad people. There's lots of action, exotic scenery and more in this fast-moving flick that also stars Nick Cannon, Jamie Chung, Hermione Corfield, and Tim Roth.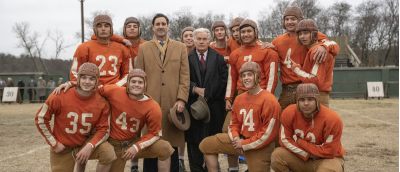 FAMILY OUTINGS
12 MIGHTY ORPHANS
PG-13
Take the tweeners along to experience this cinematic true story of a high-school team made up of Fort Worth orphans who changed the way football is played. Set during the Great Depression, this real-life tale centers on Rusty Russell (Luke Wilson), the coach who takes the team to the Texas state championships. Martin Sheen, Robert Duvall, Lane Garrison and Jake Austin Walker also star.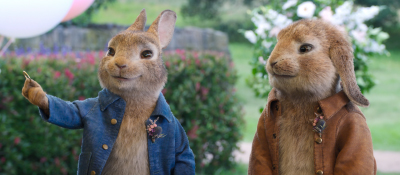 PETER RABBIT 2: THE RUNAWAY
PG
Peter Rabbit is back (after his first appearance in the 2018 hit movie named after him) in this bouncy mix of animation and live action. As this next chapter develops, the humans Bea and Thomas (Rose Byrne and Domhnall Gleason) are married, and the rabbits are living happily in their garden. Then Peter gets some of his mischievous ideas and the trouble—and laughter—begins! James Corden, Margot Robbie, and Elizabeth Debicki lend their voices to the rabbit hutch.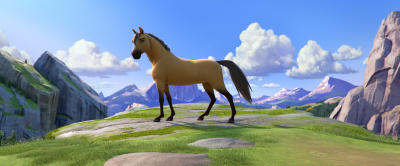 SPIRIT UNTAMED
PG
People who are parents now may remember Spirit: Stallion of the Cimarron from their own childhood in 2002; this cinematic sequel continues the animated story of the wild stallion whose instincts are hard to tame. This DreamWorks Animation film also follows the Netflix series Spirit Riding Free and features an all-star vocal cast including Julianne Moore, Jake Gyllenhaal, Walton Goggins, and Mckenna Grace.