ELENA TARANINA
Diamonds Are Her Best Friend
By Ann Grenier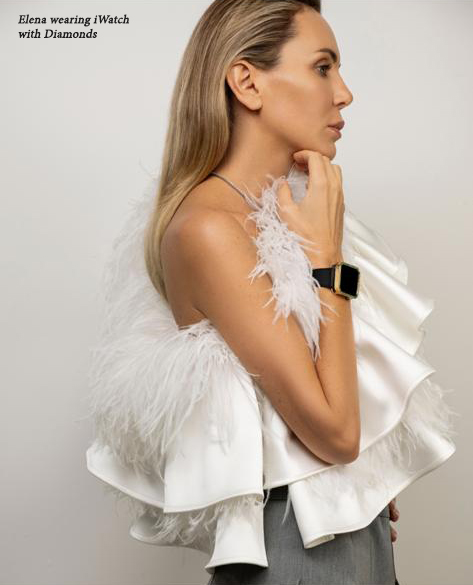 The summer's hottest accessory for the fashion-forward is the 18-carat Diamond Frame for your Apple Watch from Fashion Influencer Elena Taranina. It's new and exclusive to the U.S. market.
This single mother of two teenagers lives in London and considers herself a citizen of the world. Elena accidentally became interested in being an Influencer while helping a friend choose an outfit. The talented designer even produced a clothing capsule collection four years ago for a Hong Kong retailer.
She has become such a success; her LenLenStyle fashion blog reaches more than a half-million loyal followers on Instagram who follow her fashion advice while admiring her glamorous life. The blog makes sure that you have the tools to look chic on any budget.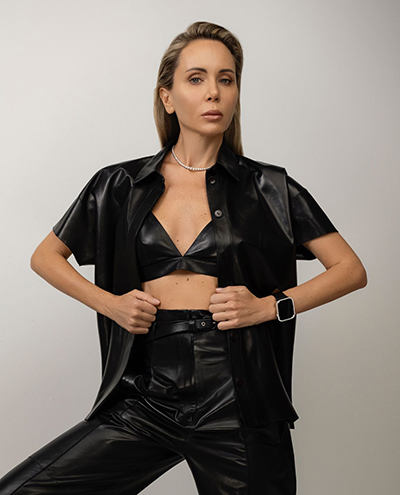 GLAMOROUS FITNESS
Elena knew that many followers enjoy a healthy lifestyle, and fitness is a significant part of their lives. Because of this, she thought, why not glamorize fitness. That's when she created the Apple Watch Diamond Frame to make measuring daily exercise routines sparkle! Her many years of experience helped in this endeavor. As a luxury jewelry store owner in Geneva, it's always been fun designing accessories for the person who has everything.
The Apple Watch custom-made frame can be made with any gemstone of your choice. Choose from black or white diamonds, emeralds, rubies, or sapphires. The frame can be designed for any size Apple Watch with a price starting at $4,100. 
Always buy her diamond cover for Apple Watch thru Instagram on lenlendiamond