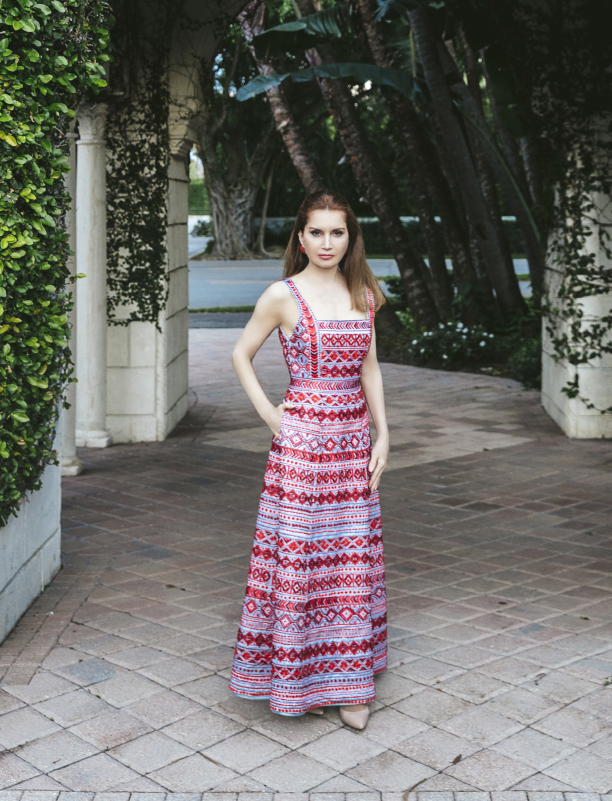 JEAN SHAFIROFF
The Storied Road to Global Healing with
America's First Lady of Philanthropy
By Elizabeth Taylor | Photography Nick Mele Photography
Jean Shafiroff is one of the most heralded philanthropists of our modern times. Her fondness for giving is consistent throughout the years - especially this past year. As the world begins to emerge from the shadow of 2020, her genuine earnestness to discover what will make nations fully heal has become the primary mission of this patron of good deeds.
Jean's constant state of giving is apparent to anyone who meets her. In fact, her sheer sense of good will is rather irresistible and makes one realize that it is possible to have a truly harmonious existence. She is always driven to convey a message that will positively impact the planet.
There is gratitude for the storied journey Jean continues to take throughout America as she carries the title of First Lady of Philanthropy with great pride. The sentiment rings true stronger than ever as the leader continues to help communities process, address and move forward from all the heartache caused by the COVID-19 pandemic.
To understand her passion one simply has to look at her background. Her current credits of charitable work include serving on the boards of the American Humane, Southampton Hospital Association, New York City Mission Society, French Heritage Society, Couture Council of the Museum at FIT, Global Strays, and Southampton Animal Shelter Foundation Honorary
Board. Jean is also a style icon who supports the artful work of emerging designers from across the globe.
Additionally, Jean is the national spokesperson and ambassador for American Humane's "Feed the Hungry" COVID-19 program. Frequently she dedicates time to speak about the cause on national and local radio and television shows. The initiative she is backing is designed to provide food for a million shelter animals across the country by raising $1 million this year.
Her purpose to live life fully as a humanitarian helps thousands of individuals associated with all of these causes. They turn to her for support and she
Nick Mele Photography | Place: Phipps Estate Arch, Palm Beach, Florida | Red and white beaded gown: Alice + Olivia
Earrings: Dina Fab & Funky | Shoes: Jimmy Choo | Hair and Make-up: Salon Margrit, Palm Beach
Cover photo: Nick Mele photography | Place: The Colony Hotel, Palm Beach, Florida | Dress by Alice + Olivia | Hair and Make-up Brazilian Court Hotel Salon & Spa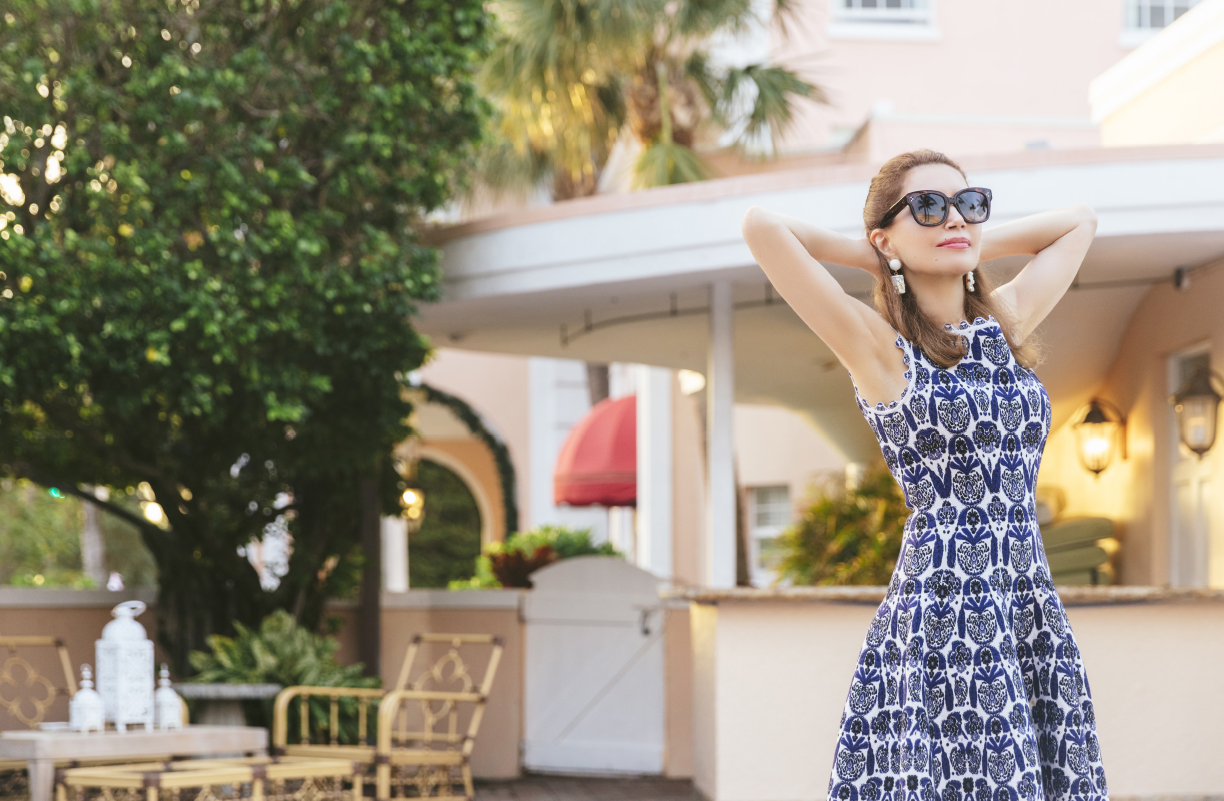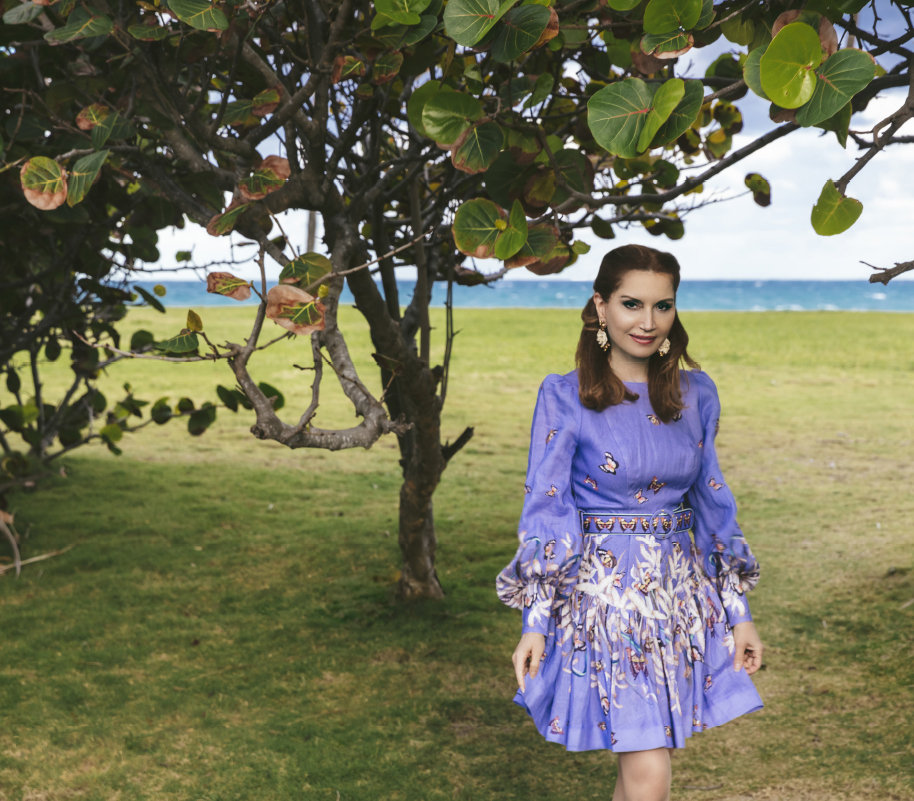 happily obliges time and time again. It is why she has been honored by groups including the Stony Brook Southampton Hospital, American Heart Association, American Cancer Society, New York City Mission Society, Southampton Animal Shelter, Surgeons of Hope, Al Sharpton's National Action Network, the Ellen Hermanson Foundation, Pet Philanthropy Circle, Animal Zone International, Youth Counseling League, the NYC International Film Festival Foundation, the Jewish Board, and the Hadassah. And, in December 2020, Dan's Paper named her "Philanthropist of the Year" at their Long Island Power Women's Award Ceremony.
It is her thought-provoking ideas on the business of philanthropy that have created a position for her as one of the leading authorities on the art of giving. Sought-after guidance as an advisor has driven her to become a popular television host, writer, and the author of the book "Successful Philanthropy: How to Make a Life By What You Give."
Jean's work has also created a new space for her as the host and producer of the television program "Successful Philanthropy." She conducts riveting interviews with world leaders, international philanthropists, politicians and celebrities alike that airs several times a week through LTV studios in East Hampton, NY (Channel 20), several times a week on SunTV20 in Southampton, NY (Channel 20),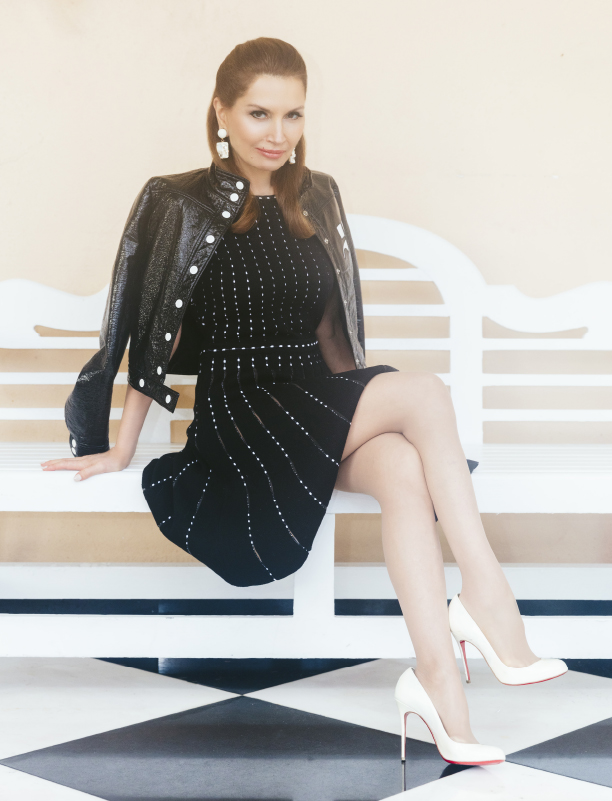 Nick Mele Photography | Place: The Colony Hotel, Palm Beach, Florida | Dress: Oscar de la Renta | Jacket: Courreges, Paris
Shoes: Christian Louboutin | Earrings: Oscar de la Renta | Hair and Make-up: The Brazilian Court Hotel Salon & Spa
and once a week on Friday nights at 8:30 p.m. in New York City on Manhattan Neighborhood Network, Spectrum Channels, Verizon/FiOS Channels, and RCN Channel. The success of the show has led to it also gearing up for additional markets in 2021.
Notable figures such as activists Ndaba Mandela, Kerry Kennedy, Congresswoman Carolyn Maloney, Susan L. Taylor, and Guardian Angels founder Curtis Sliwa have brought to light the art of giving with the host during one-on-ones.
"The interviews on my show 'Successful Philanthropy' give very helpful information to the viewers," stated the host during a discussion with Authority Magazine in April. "These unique and powerful individuals are taking the time to share their philosophy on philanthropy and what they are doing to change things for the better.
I am growing this show and it's opening up new markets and public understanding as to the way charity works."
Jean's role as the First Lady of Philanthropy will stand the test of time because of the serious attitude she has taken to make the coveted title more than just a name on paper or featured on a television show. Even on social media every move she makes is crucial toward the success of her mission to help mankind.
"You have to always be positive and to make people feel good about who they are, especially right now. We have just gone through one of the most difficult times in history where people don't have jobs and they don't have food for their families. It's been a horrific time for many people. But, they still need positivity. It is showing that there are people to support them and help them move forward."
As Gandhi once famously remarked, "Be the change you want to see in the world." Jean lives this motto on a daily basis.
All of the charitable work Jean has done to date is a sincere accomplishment. And, it is only the beginning of so much more to come. As an innovative leader and tireless advocate, the worldwide change she desires to see might still be miles away to some. Jean, though, only sees a path leading to a bright future for mankind as she walks in unity with organizations down the road of successful philanthropy.
For more information about Jean Shafiroff, please visit:
jeanshafiroffofficial.com
F: jean.shafiroff
T: @JeanShafiroff
I: @JeanShafiroff
@JeanShafiroffAtWork