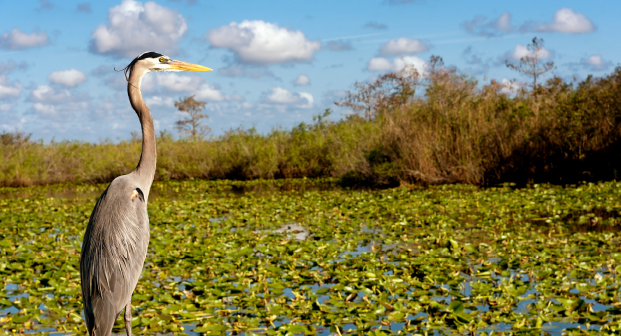 U.S. NATIONAL PARKS
Get Back To Nature At One (or Two) Of These Beauties
By Patricia Canole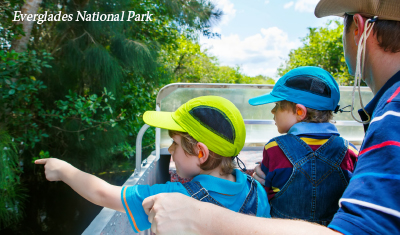 Editor's Note: Travelers should check local government restrictions, rules, and safety and take personal comfort levels and health conditions into consideration before departure. Also, check the U.S. National Parks Service website to see updates on closure of trails and some renovations.
Year after year, millions flock to America's 62 national parks to bask in the country's incredible natural beauty. The diverse collection spans dramatic canyons to vast deserts and verdant valleys with a range of activities from sea to shining sea. The choice is all yours.
To start you on your adventure, here are some Eastern beauties..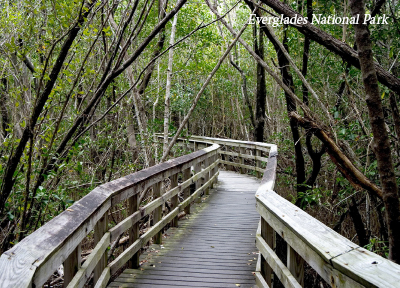 EVERGLADES NATIONAL PARK
Florida
"Here are no lofty peaks seeking the sky, no mighty glaciers or rushing streams…Here is land, tranquil in its quiet beauty."
So said President Harry S Truman as he described the Everglades and made nearby Key West his summer White House.
Visitors can immerse themselves in the legendary River of Grass, admire 1.5 million acres of tropical and subtropical habitat, and chance an encounter with several endangered species. Two drive-in campsites for both tents and RVs are available in the park, along with many backcountry sites. There are no lodges or restaurants, however.
An airboat tour of the park is a sure thrill. Hikers can walk along such popular self-guided trails as the Gumbo Limbo Trail, Anhinga Trail, and Mahogany Hammock
With over a million visitors each year, the park's crowd factor can be a bit overwhelming, so you'll want to plan your trip well in advance.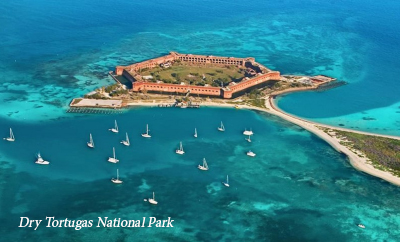 DRY TORTUGAS NATIONAL PARK
If you're looking for solitude, then Dry Tortugas National Park is the place. With only 60,000 visitors a year, this is the place to get away from it all.
Seventy miles west of Key West, the only access to this park is ferry, seaplane, or chartered boat. A cluster of islands and their surrounding water is called the Dry Tortugas, aptly named Tortugas (Spanish for turtles) for the five types of turtles that inhabit the islands.
The most famous sight, and open for tours, is Fort Jefferson, a fortress built in the 1800s and touted as one of the most significant structures in the Western Hemisphere with over 16 million bricks.
What else to do? Enjoy the park's unparalleled beauty and white powder sand. You can swim, sunbathe on its white powder sand, snorkel, dive, birdwatch, kayak or have your adventure and camp out on the mostly uninhabited Garden Key island.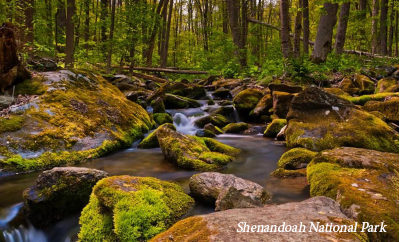 SHENANDOAH NATIONAL PARK
Virginia
Just a quick trip from the nation's capital, these 196,000 acres of historic mountain landscape are where most D.C. locals go to unwind and catch a breath of fresh air.
Enjoy breathtaking vistas of the Blue Ridge Mountains from 75 overlooks along the 105-mile scenic Skyline Drive, go fishing in one of 70 pristine mountain streams, or take your pick of over 500 miles of hiking trails, including 101 miles of the Appalachian Trail.
Park highlights include the Rapidan Camp, President Hoover's Summer White House, Hawksbill Mountain (the highest point in the park), and Dark Hollow Falls, a popular walk to a 70-foot waterfall.
Accommodations are plentiful: Lodges, cabins, and campgrounds accommodate nearly 1.5 million annual visitors.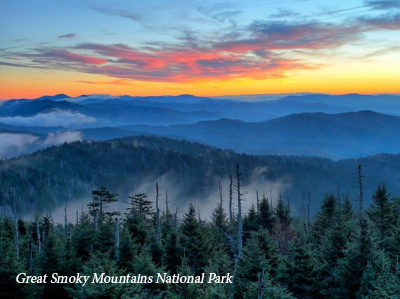 GREAT SMOKY MOUNTAINS NATIONAL PARK
North Carolina/Tennessee
Most people assume that the country's flagship western parks, such as Yellowstone, Yosemite, and the Grand Canyon, attract the most crowds. But it's the Great Smoky Mountains that top the charts as the most-visited national park.
Why do so many people love these mountains? Well, there are dozens of reasons that make this 522,419-acre stretch of magnificent wilderness.
First and foremost, the park is within easy distance to several towns and major cities in North Carolina and Tennessee. For variety, the park has over 800 miles of hiking trails, 2,900 miles of fishing streams, several geological wonders, cascading waterfalls, and ample wildlife, not to mention the 70 miles of the world-famous Appalachian Trail.
Each autumn, the park puts on a majestic display of foliage, with the hillsides painted in vibrant shades of red, yellow, and orange. And if that's not enough, the nation's most treasured park offers free admission. That's right—you can drive right in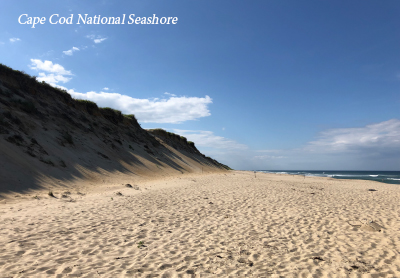 CAPE COD NATIONAL SEASHORE
Massachusetts
A 40-mile strip of dunes, Cape Cod National Seashore has enjoyed federal protection since 1961, thanks to longtime son John F. Kennedy. Thankfully, precious little has changed. And to quote author Henry David Thoreau who roamed the area in the 1850s, it's a place where "a man can stand and put all America behind him."
From Chatham in the south to artsy Provincetown at its northern tip, the solitary seashore of wide, open beaches, lighthouses, big waves, and rippling dune grass is one of America's most magnificent—over 43,000 acres of dramatic high dunes, sea, and an ever-changing play of light.
Getting there will put you on Route 6A, a winding two-lane highway that runs for 65 miles through the Cape and has been described as one of the most scenic drives around, passing through old New England towns, with no shortage of resorts, hotels, B&Bs, and plenty of restaurants on the long stretch.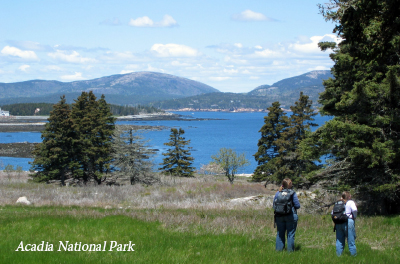 ACADIA NATIONAL PARK
Maine
Just a hop, skip, and a jump from Boston, Acadia National Park, aptly nicknamed the crown jewel of the North Atlantic Coast, protects more than 47,000 acres of rocky headlands along the Main coastline.
It offers the chance to hike the top of Cadillac Mountain, the tallest peak in the North Atlantic: dip your toes in the sand at Sand Beach, and, of course, delivers a healthy dose of autumn vibes—all in a single day.Despite its smaller acreage from the other parks on this list, Acadia offers some of the best hiking trails on the East Coast. While the park lacks backcountry camping accommodation and other amenities, nearby Bar Harbor makes up for it with a wealth of restaurants and places to stay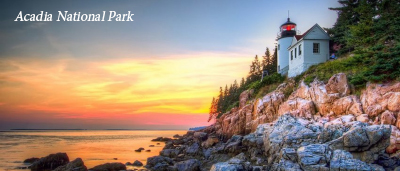 The park's biggest drawback is its popularity. Over 3.5 million people visit the park annually, so road congestion and crowding are common during the peak season of June to September. The National Park Service had to close the road to Cadillac Mountain summit, the park's most popular attraction, 49 times in 2017. So, don't forget to pack your patience.
For more information on the U.S. National Park Service, visit nps.gov