ON PINS AND NEEDLES
ORA: The Remedy For Pure Relaxation
By Bailey Beckett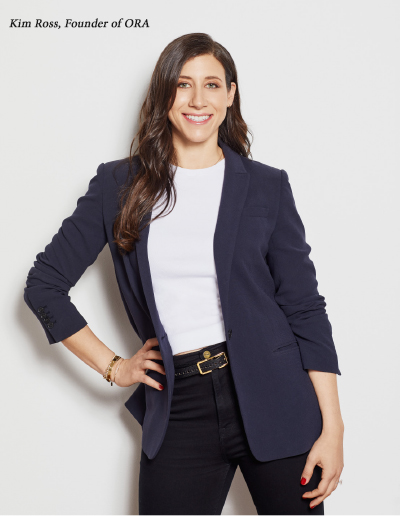 Poking myself with needles has never been on my bucket list but after a year being stuck inside, I was looking for some release that didn't come in a bag of Cheetos. Like many people in this new reality, I tried everything to relax and calm my nerves from massage to even a stay-cation at The Pierre (verdict: fabulous!), but a persistent feeling of unease always returned and settled on my neck, shoulders, and back.
Then someone suggested ORA, a serene acupuncture oasis tucked discreetly in the Village. There, I would undergo my very first experience with a trained acupuncturist, who expertly placed small needles throughout my backside while I laid comfortably on a heated bed. On certain parts of the body, I could feel a small pulse of energy released, but for the most part, it was painless and, well, effective. I left with the world off my shoulders and a general sense of relief and excitement to finish my day.
I caught up with Kim Ross, the founder of ORA, to understand the age-old practice and why her oasis is one of New York's favorite acupuncture experiences.
When did you first discover acupuncture?
Health and wellness have always played a substantial role in my life as I was diagnosed with Type-1 diabetes at age 11 and struggled with other digestive and thyroid-related issues through the years. When I finally found acupuncture, I felt like myself again. I was empowered. I was able to find balance and healing through this full-body approach.
The catalyst for opening ORA was when I went to Harvard Business School, and my busy schedule prevented me from routinely working with my acupuncturist, Gabriel Sher, who is now the Head of Acupuncture at ORA. That is when I recognized the power of acupuncture and the role it played in my life -not only for health purposes but for everyday benefits as well.
Who are your clients?
I began ORA with a single mission: to help people experience a new way to heal. Inspired by my acupuncture journey, our inclusive, safe space invites guests to embark on a holistic wellness practice that is restorative in all its forms. Whether that's the seasoned boutique-fitness goer or the high-powered (and stressed out) executive, we believe everyone deserves to feel better.
Tell us the benefits of acupuncture treatments.
At ORA, we offer acupuncture sessions that have a variety of different focuses from pain, immunity, mental/emotional health, to sexual health and more. The entire experience lets you enter a deep state of relaxation to rejuvenate and energize the mind and body. Our highly skilled and trained acupuncturists insert small, hair-like needles at exact and specific points to avoid any pain. The treatment is beneficial for various conditions, including libido, fertility, stress, anxiety, depression, and more.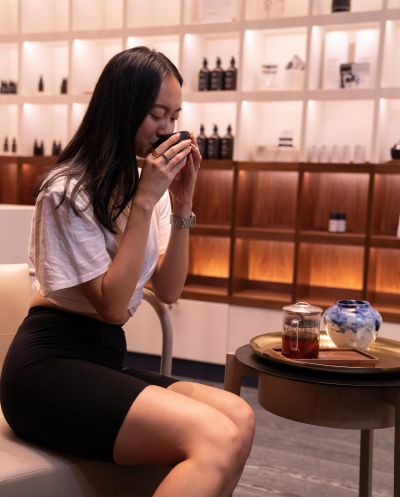 Describe the ORA experience. Why is it so different?
ORA is elevating acupuncture to be a routine luxury—no matter where you are in your healing journey. We launched in the heart of NoHo in March 2020 as a modern acupuncture space offering a meditative escape and relief from everyday life with a mission to educate consumers about the healing power of Traditional Chinese Medicine (TCM).
We believe everyone should make their well-being a priority. Combining efficiency with relaxation, we bring our clients the healing experience of acupuncture without compromising their time. Our clients have access to the tea and tonic bar in the space curated by acupuncturists and Chinese herbalists, which offers proprietary blends that focus on specific results—like Down to Detox and Back to Center sips—bringing a particular moment of calmness pre-and-post treatment. Whether it's an intimate in-space experience at ORA or a virtual check-in to reassess and rebalance your qi, the ORA experience embraces a balanced lifestyle that ultimately makes you feel better in every aspect of your life. Beyond the physical space, ORA's luxury online shop offers ORA healing rituals and remedies and new products such as our exclusive bath salts that help our clients to continue to heal at home. Beyond the luxe products, we extend the ORA experience by offering access to our highly trained licensed acupuncturists through our virtual sessions and other digital content.
For more information on ORA, visit oraspace.com.