SALVATORE BIUNDO
A Double Dose Of Delicious Dining
By Harry Brads
Meet the affable owner of Centro Trattoria & Bar, the ultimate farm-to-fork restaurant in Hampton Bays, and the casual dining hotspot, Salvatore's Restaurant. For Salvatore Biundo, the storied road to the making of his beloved restaurant business comes from a rich background at home. His nonna (grandmother) lovingly passed on her kitchen secrets to him, and he proudly took the loving advice on his journey to become a self-taught chef. One of the memorable dishes is her pasta with meatballs and Pomodoro sauce.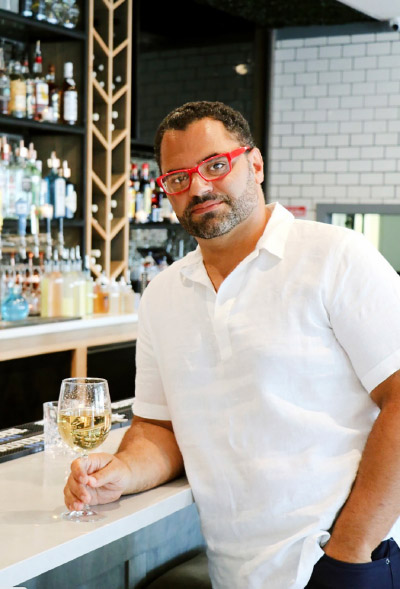 New York Lifestyles Magazine sat down with Salvatore to find out more about the man and his restaurant success.
How did you first become involved in the restaurant industry?
I first started with a pizzeria outside of college then slowly evolved into restaurants. Back then, I only had enough money to open a small place. Then over time, I eventually open Centro Trattoria. After Centro's success, I returned to casual dining with the opening of Salvatore's.
What makes Centro Trattoria & Bar and Salvatore's so unique?
Centro, which will celebrate its fifth anniversary this December, is more fine dining and lets me create modern Italian dishes with my traditional expertise. Our family values and continued local support have allowed us to become a neighborhood watering hole. The restaurant serves dinner daily with menu items made in-house using many of the East End's local, in-season produce.
Our family recipes, including fresh homemade pasta, individual pizzas from a wood-burning oven, and dishes with Mediterranean touches, can be experienced in the new outdoor setting, as well as the luxurious indoor dining room. We even have an exquisite outdoor garden fountain and fireplace, a full bar, live music, and two Bocce courts.
The casual ambiance of Salvatore's has been welcomed by East Enders who have made the pizza a notable must. What makes this so delectable is the brick oven which cooks quickly giving it a crisp crust and incredible flavor.
What are other crowd favorites?
I love pasta. Sometimes the simplest ingredients allow for the most flavorful dishes. My personal favorites to make are Cacio e Pepe, Bucattini Milanese, and Fusilli Amatriciana. Then, of course, there's always Capricciosa with Gorgonzola, and the San Gennaro with Cotto. At Salvatore's we offer the best casual American experience in Hampton Bays to locals and visitors alike.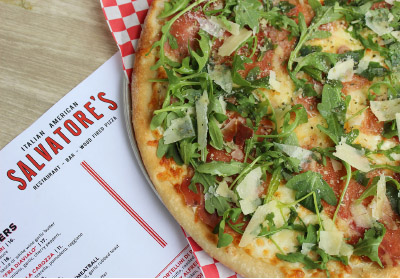 Where do you see yourself in the next five years?
We will be taking Centro and Salvatore's to the next level, experimenting with new dishes, and expanding Centro's brand to an Italian-inspired catering facility.
Incredible food has become a family affair for Salvatore, with his wife helping manage Centro Trattoria and his mom assisting in the kitchen. Together they are poised to launch a new era of growth as they get ready to expand operations.
Known for a stellar reputation in the community and popular video cooking segments, Biundo, and his restaurants have become the stuff of legend for foodies who flock to eat at his landmark venues. They admire the style as equally as they have at his other well-known restaurant ventures in Long Island.
For more information on Centro Trattoria and Bar visit centrohamptons.com; for Salvatore's, visit www.salvatoresofthehamptons.com