Tomorrow, I will be running a 5K to celebrate the 29th anniversary of the day my life was spared after being run down by a speeding train. My course will be the first leg of a worldwide #Run4Fun race, intended to raise awareness and help pass the U.S. Greyhound Protection Act into law.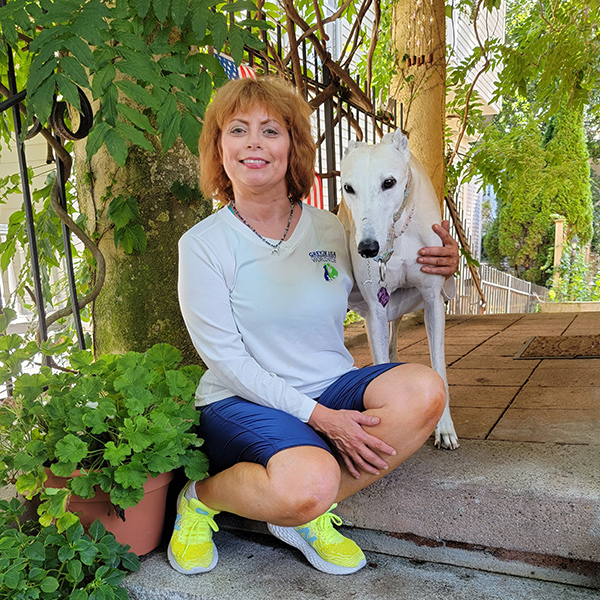 I have scheduled my race for September 10, which is the 29th anniversary of the terrible accident I had with my beautiful dog, Kelsey. We nearly died that day! But instead, we were fortunate enough to recover and begin working together for the greyhounds. My goal is to raise $29,000 in her memory and to benefit the federal campaign. Won't you please help?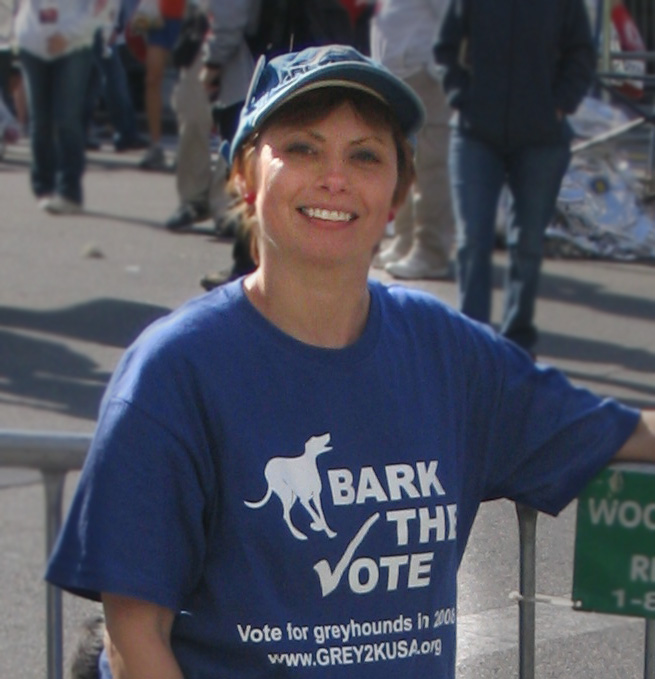 Christine A. Dorchak, Esq.
President
GREY2K USA Worldwide
P.S. Did you know that GREY2K USA Worldwide has again received the highest rating from charity watchdogs GreatNonprofits and Guidestar ? This means that when you choose to support our work, you can be sure that your dollars will always help give greyhounds the second chance they deserve.
Share this message on social media!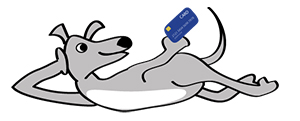 GREY2K USA Worldwide has joined Harness Change , a new roundup program that allows you to donate your spare change to help dogs. Text GREY2K to 26989 or click Get started to sign up in minutes.



Making a planned gift to save greyhounds has never been easier! Use our FreeWill program to write your will and make a stock and/or IRA gift online in just minutes. There is no cost to you and you can change your instructions at any time.
©GREY2K USA Worldwide. All rights reserved. GREY2K USA Worldwide is a non-profit 501(c)4 advocacy organization located at 7 Central Street, Arlington, Massachusetts 02476. 100% of donations support our mission to end dog racing. We are grateful for personal and corporate contributions. Because GREY2K USA lobbies for greyhound legislation, contributions are not tax deductible.

For more information please contact 781-488-3526 or visit GREY2KUSA.org .

Florida : CH35695. A COPY OF OUR OFFICIAL REGISTRATION AND FINANCIAL INFORMATION MAY BE OBTAINED FROM THE DIVISION OF CONSUMER SERVICES BY CALLING TOLL-FREE WITHIN THE STATE, 1-800-HELPFLA, OR VIA THE INTERNET AT WWW.FLORIDACONSUMERHELP.COM. Illinois : Contracts and reports regarding GREY2K USA Worldwide are on file with the Illinois Attorney General. Maryland : Documents and information submitted under the Maryland Solicitations Act are available, for the cost of copies and postage, from the Maryland Secretary of State, State House, Annapolis, MD 21401 or by calling 800-825-4510. Mississippi : The official registration and financial information of GREY2K USA Worldwide may be obtained from the Mississippi Secretary of State's office by calling 1-888-236-6167 (in MS) or 1-601-359-1350. New Jersey : INFORMATION FILED WITH THE ATTORNEY GENERAL CONCERNING THIS CHARITABLE SOLICITATION AND THE PERCENTAGE OF CONTRIBUTIONS RECEIVED DURING THE LAST REPORTING PERIOD BY GREY2K USA WORLDWIDE THAT WERE DEDICATED TO THE CHARITABLE PURPOSE MAY BE OBTAINED FROM THE ATTORNEY GENERAL OF THE STATE OF NEW JERSEY BY CALLING 973-504-6215 AND IS AVAILABLE ON THE INTERNET AT www.state.nj.us/lps/ca/charfrm.htm. New York: Upon request, a copy of GREY2K USA Worldwide's last annual report is available from the Attorney General's Charities Bureau, 28 Liberty Street, New York, NY 10005, 1-212-416-8686 or www.charitiesnys.com. North Carolina : Financial information about this organization and a copy of its license are available from the State Solicitation Licensing Branch at 1-888-830-4989 (in NC) or 919-807-2214. Pennsylvania : The official registration and financial information of GREY2K USA Worldwide may be obtained from the Pennsylvania Department of State by calling toll-free, within Pennsylvania, 1-800-732-0999, or 1-717-783-1720. Virginia : A financial statement is available from the Office of Charitable and Regulatory Programs, P.O. Box 1163, Richmond, VA 23218. Washington : GREY2K USA Worldwide's financial information may be obtained from the Secretary of State at 1-800-332-4483 or 360-725-0378. West Virginia : West Virginia residents may obtain a summary of the registration and financial documents from the Secretary of State, State Capitol, Charleston, West Virginia 25305. REGISTRATION IN THE ABOVE STATES DOES NOT IMPLY ENDORSEMENT, APPROVAL, OR RECOMMENDATION BY THE STATE.