FOTINI COPELAND
NYC's Best Kept Secret
By Bailey Beckett
Please don't call her a stylist. Greek-born Fotini Copeland is so much more to her clients and fans. The acclaimed fashion designer debuted her first of many collections at New York Fashion Week in 2012. From the start, she has stunned the industry with intricate finishes on body-skimming dresses, suits, and evening clothes, using the supplest Italian fabrics and French lace for "a mysterious woman who is fun and physical," says Fotini of her inspiration. "She has a great time. She's feminine and modern chic, of course, but not like a sunny bouquet. Instead, she's sensual, moody, confident, and strong. It's love at first sight." After several years designing her namesake collection, Fotini saw the perfect opportunity to utilize her unique perspective to launch The Fotini Factor.
That was certainly the case for Fotini, who has recently expanded her brand to help women build "an overall personal brand and style strategy. I develop a program tailored for the individual around visual representation and the message they want to convey comprehensively," she says.
She calls it simply The Fotini Factor, a service built "around style, demeanor, and expression capability. It is about a lifestyle, beauty (hair and make-up), not styling clothes alone. I understood the female silhouette and how they vary. That is my competitive advantage."
New York Lifestyles talked with Fotini about her pivot to lifestyle design and what fashion to expect this fall.
Where did you learn this?
It was an organic progression, one that felt authentic and natural. I was already providing this service in addition to designing collections. While my focus was on designing and building wearable collections for women, I was always mindful of how each season would reflect on their personal brand. How to bring forward the best version of themselves, not changing who they are, building on their sense of self and confidence—this was and continues to be one of the key goals.
What influences you most? Where do you draw inspiration?
My influences and inspiration come from understanding and embracing who I am. I look to timeless, classic, chic and then infusing some form of trend into my brand. It's understanding fashion versus style. Fashion is art, what we covet on the runways, see in magazines (digital or print), or even on celebrities.
Fashion and collections always pertain to the industry as an expression of the designer or design house. It's their story, their message. I know because that is how I, too, approached each season. Style is truly the most important message of one's visual representation and how they communicate that. Style is weaving, amalgamating fashion of the moment in a natural, wearable way with your stamp on it.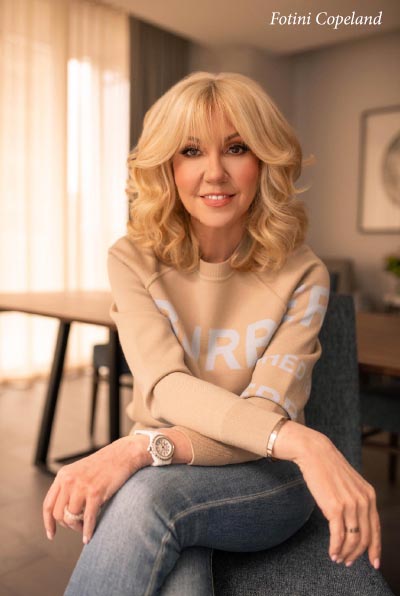 How does American fashion differ from European?
It has been culturally divided in the past. European fashion has always been associated with sophistication, being contemporary, statement looks, and a level of chic like no other. Well-put-together with a je nays sais quoi feel. American fashion has been thought of as easy or laid back with an approach of simple and wearable. Think of DVF and the wrap-dress, Halston, Donna Karan, Ralph Lauren, and Tommy Hilfiger. All innovators. Today we are seeing the influence from both continents—how European designers are bringing fashion-forward athleisure/active-wear, a type of uniform dressing very much at the forefront in North America. Fast-fashion/trend-influenced versus investment shopping is another cultural difference. Investment shopping, which is a European approach to spending, is now relevant in North America. The more relaxed way of dressing, such as the popular T-shirt and jeans, has been adopted in Europe for some time.
What are common mistakes people make in dressing, and how do you correct it?
To feel confident and at your best, it must start with embracing your silhouette and understanding your form. We are all different in how we are built and how we want to dress. What makes us feel good, whether it be a minimalist or on the other spectrum full on glam, is neither here nor there. It's what works for you. Not what is seen on the social media platforms. The media platforms can serve as an inspiration, but you must feel comfortable and at ease.
For more information on Fotini Copeland,
visit thefotinifactor.com