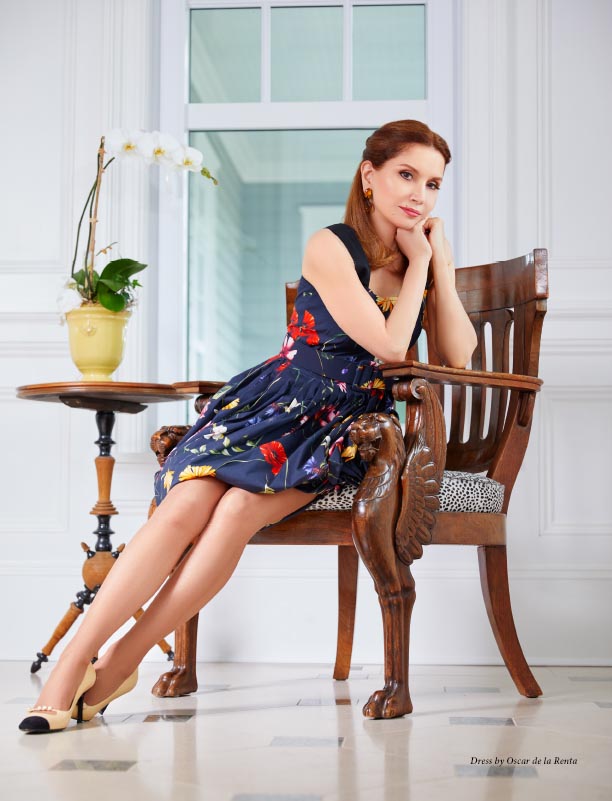 JEAN SHAFIROFF
A Look At Charitable Giving Today
With The First Lady of Philanthropy
By Liz Taylor | Photographer Michael Paniccia | Hair & Makeup JP Ramirez
Jean Shafiroff notably is one individual who knows the true meaning of philanthropy. Day to day she focuses on how charitable work can improve conditions for those inhabiting this world. Promoting the power of giving is her calling and something Jean takes pride in greatly. It is why she is recognized as the First Lady of Philanthropy.
The television host, writer, and author of the book Successful Philanthropy: How to Make a Life By What You Give is a hard-working philanthropist who gives her knowledge, resources and time. Jean is an advocate for many causes, and she appreciates what many are doing to help the world in 2021 despite the challenges of the ongoing pandemic.
"Charities have especially been facing difficulties as funding has declined. Areas that are in great need today are those organizations that work with individuals with food insecurities, as well as the healthcare sector," states Jean. Despite the hardships that COVID-19 has created, Jean emphasizes that efforts by patrons and volunteers alike are making a difference in New York City and around the world.
"We must keep working to combat the problems caused by the pandemic. I am grateful to know that we are getting through the difficult times, but there is still so much to be done. As many parts of the world open again, there are still many countries that are battling the pandemic. We must recognize that people are still suffering, and they need help from charities, governments and business," Jean states. "However, I am optimistic about the future."
Frequently Jean is turned to as a leading authority on philanthropy. Her expert understanding on how charities need to be managed is invaluable. "A charity has to be run like businesses. Keeping expenses down while supporting effective programs is key to all non-profits," Jean explains.
As a humanitarian she has supported thousands of individuals through dozens of charitable organizations. It is why she has been honored by groups including the Stony Brook Southampton Hospital, American Heart Association, American Cancer Society, New York City Mission Society, Southampton Animal Shelter, Surgeons of Hope, Al Sharpton's National Action Network, the Ellen Hermanson Foundation, Pet Philanthropy Circle, Animal Zone International, Youth Counseling League, the NYC International Film Festival Foundation, the Jewish Board, Samuel
Waxman Cancer Research Foundation, and the Hadassah. And, in December 2020, Dan's Paper named her "Philanthropist of the Year" at their Long Island Power Women's Award Ceremony. In October 2021, her list of accolades will grow when Health Advocates for Older People recognizes her achievements in the community at their New York Treasures Gala.
Jean serves on the boards of the American Humane, Southampton Hospital Association, New York City Mission Society, New York Women's Foundation, French Heritage Society, Couture Council of the Museum at FIT, Global Strays, and Southampton Animal Shelter Foundation Honorary Board. A Catholic, Jean served as a trustee of the Jewish Board for 28 years and now is an Honorary Trustee.
Recently Jean served as the national spokesperson and ambassador for American Humane's "Feed the Hungry" COVID-19 program. This initiative provided food for a million shelter animals across the country by raising $1 million this year. This past September, Jean was Mistress of Ceremonies for the 3rd Annual Times Square Fashion Week that took place at Father Duffy Square in the heart of Times Square. It was here she presented Gale Brewer, President of the Manhattan Borough, with the "I Love NY" Leadership Award.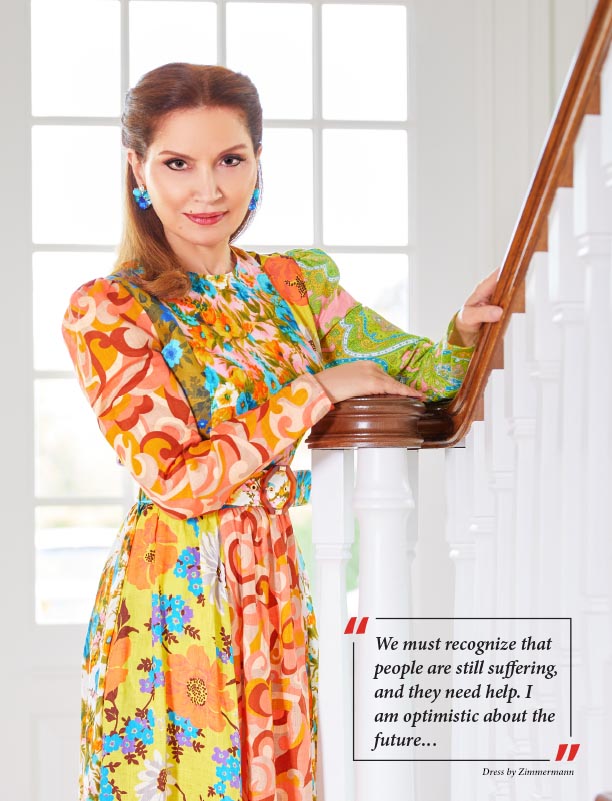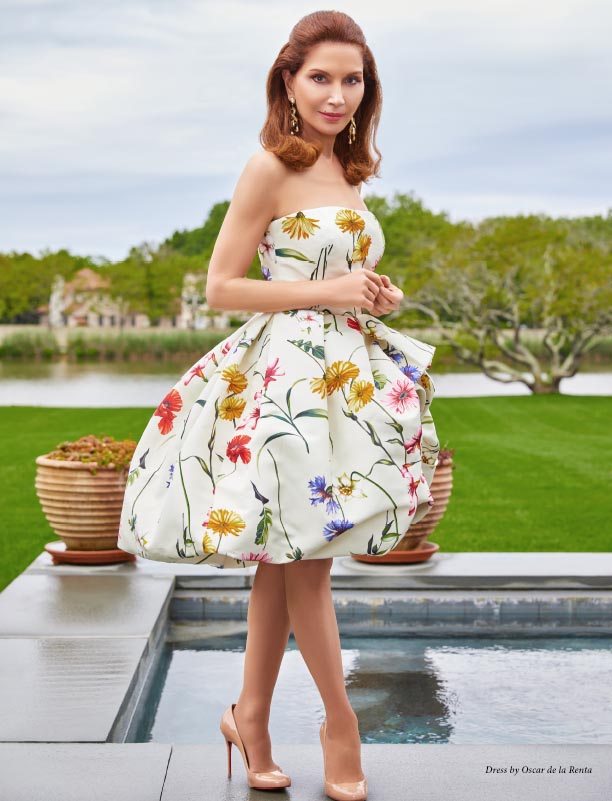 Each year Jean chairs somewhere between 8 and 10 charity galas. Jean also hosts many high-profile cocktail parties for different charities in her homes.
Jean's tremendous work overall has also created a platform to discuss the importance of charity. She is the host and producer of the television program Successful Philanthropy, where she conducts interviews with world leaders, international philanthropists, politicians and celebrities alike. Notable figures on the show have included activist Ndaba Mandela, Kerry Kennedy, Congresswoman Carolyn Maloney, Susan L. Taylor, Tony Danza, NY State Assemblywoman Rebecca Seawright, Brock Pierce, Carol Alt, Guardian Angels founder Curtis Sliwa, and countless others. It airs six times weekly through LTV studios in East Hampton, NY, several times a week on Sun20TV in Southampton, as well as in New York City on Manhattan Neighborhood Network, Spectrum Channels, Verizon/FiOS Channels, and RCN Channel.
"All of the interviews on my show Successful Philanthropy are making a difference in the world," stated the host during an interview with Authority Magazine in April. "These unique and powerful individuals are taking the time to share their philosophy
on philanthropy and what they are doing to change things for the better. I am growing this show and it is opening new markets and public understanding as to the way charity works. It is just fascinating how one thing leads to the next when you have a passion for what you do."
While rallying donors and participants to join in causes, Jean also continues to support the LGBTQ community. Jean is passionate about fashion and has helped support several emerging designers in the fashion world. Every time Jean ends up on a best dressed list in the media it gives fashion lovers an inside look at the making of many young and upcoming talents.
Jean additionally has a very large Instagram account of 800,000 followers. Jean uses this and her other social media platforms to promote philanthropy and to give others a little inside view into her world.
Jean additionally has a very large Instagram account of 800,000 followers. Jean uses this and her other social media platforms to promote philanthropy and to give others a little inside view into her world.
Follow Jean Shafiroff on social media: I: @JeanShafiroff; T: @JeanShafiroff; F: JeanShafiroff