Let's face it, the convenience of having your own vehicle parked near where you live is the ultimate way to combine city living with the freedom to get up and go—even if it is only for a trip to Costco in Queens or Brooklyn! Add in the ability to jump in the car and head for the beach, ski slopes, or just off to visit friends a state or two away, and we vote for owning a car.
And we've found just the right SUV for city living in the 2022 Buick Encore GX. This zippy little compact integrates comfort and versatility in a vehicle that is the right size for squeezing into small city street parking. Yet, it's large enough to carry groceries, the kids, and even an eight-foot surfboard or SUP board (as the front passenger seat folds down, as does the second-row seating). In addition, it seats five in a pinch and gets 29/32 city/highway mpg, great gas numbers for an SUV.
The Encore GX looks terrific on the outside, with metallic colors like Cinnabar and Sapphire to choose from and 18" aluminum wheels with a sporty vibe. The Sport Touring option adds standard integrated roof rails, so taking the bikes, kayaks, or snowboards along is a snap, and the jazzy front grille makes this version look a bit like a tiger ready to roar.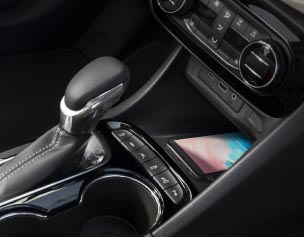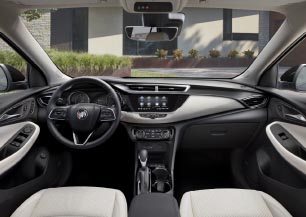 Inside, the vehicle boasts a standard 1.2L Turbo engine (137 hp), but we like the more significant option, the 1.3L Turbo with 155 hp, for its added power, especially when headed into mountainous terrain. An all-wheel-drive version of the 1.3L is also an option if hitting the slopes is on your winter schedule. The Buick Encore GX is also outfitted with safety features like automatic emergency braking and front pedestrian braking—and who can't use a little help on the mean streets of New York to avoid those jaywalking pedestrians? It handles well on jammed city streets, wide-open freeways, or windy country roads no matter where you're driving.
It even has its own Wi-Fi hotspot and an easy-to-navigate "infotainment" system, with the notable addition of Reese Witherspoon's "Reese's Book Club" app integrated into the system. That's filled with audiobooks and podcasts chosen by Reese with female drivers in mind.
And the excellent news about the 2022 Buick Encore GX is its price, which starts at around $25,800 and goes to $30,350, which is an absolute steal for this SUV with a luxury look and feel you'd expect to pay much more to own.
For more information on the 2022 Buick Encore GX, visit buick.com/suvs/encore-gx