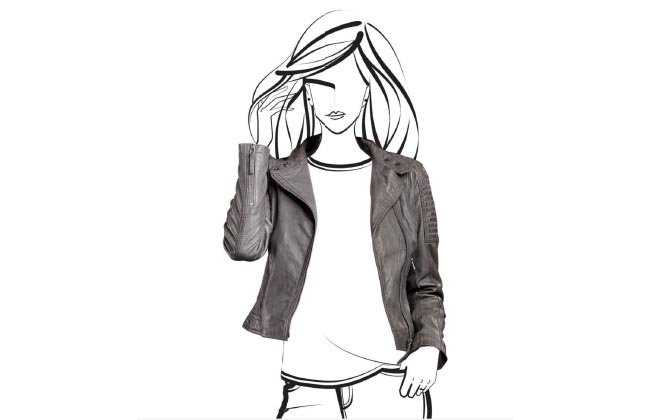 MY NEW YORK STORY
Lindsey Whiting-Schnepper
By Bailey Beckett
The first thing you notice when you talk to Lindsey Whiting-Schnepper is her voice. It's like a warm hug, filled with love and sincerity. But it's not all hearts and rainbow sprinkle cookies in her world. She is the mother of two young children, who she describes as "a wicked combination of sweet and spice, made from an equally wicked combination of love, science, and magic. She is giving voice to mommies across the country with a raw and honest but always entertaining platform called Mommylogue.blog, where she writes under the pseudonym Elle DoubleU Pepper.
Her site is filled with anecdotes, incidents, insecurities, and insights you don't and can't read anywhere else. Whiting-Schnepper, a Long Island native, has amassed a five-figure audience across the web and social media in less than six months. Though happily married and a doting mother, Elle DoubleU Pepper captures the day-to-day rollercoaster of mommyhood with such a genuine voice people online began searching for her real-life identity.
For the record, Whiting-Schnepper is a 40-year young mother and early childhood special education teacher known for her quick wit, clever sense of humor, perfect blowouts, and stories that will leave you loving and crying … with tears and laughs. There is nothing the writer—who graduated from Hofstra University with a bachelor's degree in speech communications and rhetorical studies and New York University with a dual master's degree in early childhood education and early childhood special education, and an advanced certification in educational leadership and administration from CUNY—won't share.
New York Lifestyles caught up with Pepper—excuse us, Whiting-Schnepper—to get the skinny on all that is mommy.
What is Mommylogue.blog? 
It's my inner dialogue—my mommy voice—unedited, unfiltered, and undeniably relatable. It's my real-life documentation of the milestones of the coveted community called mommyhood from the pages of my diary.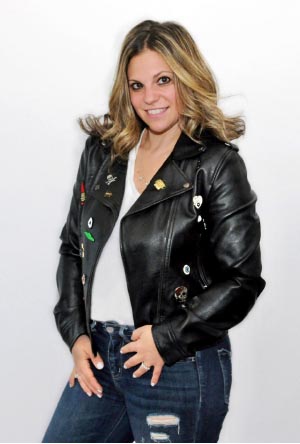 How did you come up with this concept?
I always enjoyed writing. It is so therapeutic for me. I have done it all my life. It was a way to remember those moments I told myself I would never forget. Since becoming a mommy—twice—I had the sincerest intention to create these beautiful scrapbooks of all the milestones and memories of my boys' lives, but life got in the way. So instead, I decided to create a diary: an authentic account of our milestones and memories that features the best, proudest, and sadly worst moments. The times we laughed and cried together and alone. Lessons were taught and learned from one another. The things I worried about—even the things that scared me the most I couldn't say out loud to anyone but myself. All those shared memories got me thinking that maybe I'm not alone. Maybe my story is all our stories. That's why it's called mommyhood; it's an inclusive community, and sharing can connect to other mommies and their children, too.
Why do you think this is needed?
I am a very reflective person. There's beauty in honesty and integrity in being vulnerable. This kind of truth, in your words, allows you to have a deeper trust and security in yourself and others to have trust in you, too. People need something and someone to believe in. It's not always about the perfect or ideal but the genuine and owning all your feelings that makes you real. When you aren't afraid to say what's in your heart is when you grow, develop, and connect on a deeper level socially and emotionally.
What do you think readers get out of the site?
For a long time, mom blogs felt more like a grid of perfection. They mainly were the perfect family photo, home, vacation, meal, and social media image of some filtered version of an unattainable life. While those ideal scenarios sounded fantastic, it's not my life. My life is incredible, but it is also real. Not perfect. It is the stuff you can't make up but really happened; you had to be there to believe it—the amazing, exhausting, and everything in between. I am incredibly thankful and beyond blessed, but I am not afraid to wear my heart on my sleeve or expose my natural curls under my professional weekly blowout.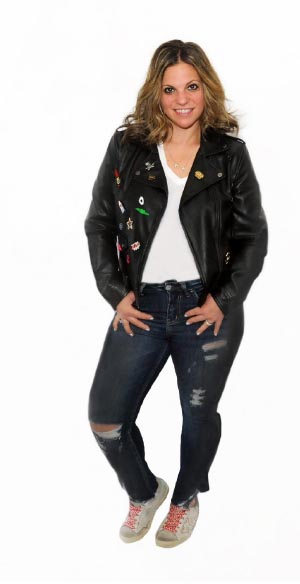 Where do you get inspiration for new columns?
My life! The moments with my children mixed with my own and written from 100 percent real accounts of those poignant, funny, wild, heartwarming, and heartbreaking moments in time. It's a written snapshot
What's a day in your life?
Every day is different. There is never a dull moment. I wear a lot of hats. I am far from "just a mommy."
How did you develop this voice?
I write as I speak. I'm very expressive and love a great story. Luckily for me, my life is an epic story. So, writing my weekly stories like a diary keeps the authenticity of my style and my voice. I don't try to be artsy or poetic. Instead, I try to tell the story as it happened, as though I was taking an unedited photograph so you can see it as it happened. It makes you feel part of it and connected to it on a personal level.
Why do you think moms are connecting to you?
  I'm a sugar-in-the-raw kind of mommy, not a sweet- 'n'-low mama.
What does your family think? Does your husband read?
I am unbelievably lucky to be raised by incredibly loving, supportive, hard-working, and successful parents. My childhood foundation and inspirations became my aspiration when I became a mommy. My parents have always encouraged me to pursue my dreams. They knew from an early age my love of reading and writing and natural ability to tell a story, connect with people, and have a quick wit. They are proud to see me sharing these talents and personal memories with others. They love to read my weekly post themselves. My husband painted my heart and our home with his 50 shades of redheads in our sons from his own Pantone ginger locks. All three of them love, support, and inspire my life and my writing. But I am the secret spice in our family's sauce. I have had many personal successes in my life in terms of degrees and career before becoming a wife and ultimately a mommy, but my two sons are my greatest accomplishment. They are my résumé, my letters of recommendation, reflections, and my renaissance.
For more information on Lindsey Whiting-Schnepper, visit mommylogue.blog