A SAFE HAVEN
The number of animals in need of help is growing every day. The overpopulation of pets on Long Island is a significant issue. Whether caring for strays found wandering the streets, rescuing neglected and abandoned animals, or saving dogs from the horrors of the puppy mill industry, the shelter is a safe haven for all animals and, for some, the last resort. Without SASF, these animals would not be able to survive. The shelter provides a steppingstone for animals to find a loving home. It offers them housing, food, medical treatment, training, and rehabilitation when necessary. In addition, they take in community pets and partner with other rescues and shelters located on Long Island, New York, and areas in the South, including Puerto Rico, to save animals in dire situations.
With commitment and dedication from people like SASF's director of adoptions, Kate McEntee, SASF has proven to be a leading shelter. They pride themselves on finding excellent homes for large numbers of animals. Since 2010, the shelter's adoption rate has increased significantly due to the many new services, such as a veterinary clinic that handles all incoming medical evaluations and care, public spay and neuter services, microchipping, and vaccinations. In addition, SAS has one of the best training and behavior departments in the country. Their program socializes, integrates, and enriches the lives of shelter dogs, and it has proven to increase the rate of adoptability of these dogs.
Although the Southampton Animal Shelter does its best to make these animals feel as comfortable as possible, some pets do not do well in a shelter environment but fare much better in a home setting with individual attention. SASF's Foster Pet program allows people to temporarily take in a homeless pet while nurturing them until they are ready to be adopted and find a permanent home with a family who will love them forever.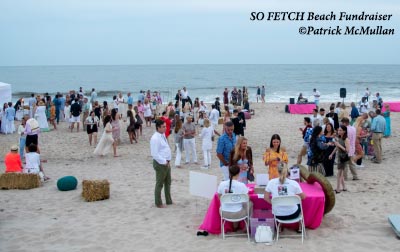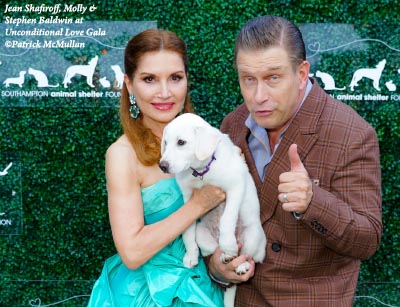 A MULTITUDE OF SERVICE
This past year, the Southampton Animal Shelter Foundation found homes for over 800 animals. In addition, it provided the community with necessary resources like their Wellness Clinic, Pet Food Pantry, Advo-Cats Program, low-cost spay/neuter mobile clinic, and other community outreach programs. These services help pet owners who fall on hard times keep their animals and out of the shelters.
From caring and finding homes for stray and abandoned animals to providing low-cost veterinary care and dog training so that animals can remain in their homes, the shelter has become a vital resource in the community.
SASF has dozens of dogs, cats, and other pets who are waiting for their forever homes. Whether you are looking to adopt or donate to the cause.
For more information on Southampton Animal Shelter Foundation, visit sasf.org