WINE COUNTRY USA
It's Harvest Time In Napa & Sonoma
By Jenny Peters
It's harvest time in both the Napa and Sonoma valleys in sunny California, with October being one of the best months to visit both of those world-renowned wine regions. But, of course, everything is open (with pandemic policies still firmly in place), so it's time to take a West Coast romp through the grapevines.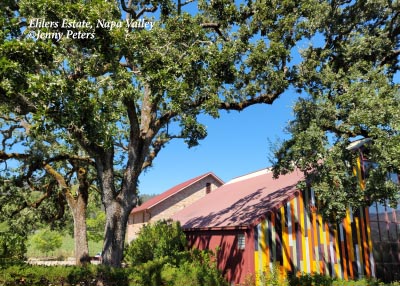 NAPA VALLEY
The Napa Valley is the big dog of American wine, the place where legendary families put it on the world map of great winemaking more than 40 years ago. Gorgeous wineries, sophisticated restaurants, and luxurious resorts await you there: these are our favorite spots in this legendary wine lovers' destination.
Sleep
Make one of Napa's beautiful hotels your home base: The Estate at Yountville lets you walk to dinner at The French Laundry and has a fantastic spa; The Harvest Inn is tucked in the woods along main artery Rte. 29; and Meadowood is sublime on the Silverado Trail.
Eat
Napa has so many exemplary restaurants that it is hard to choose, but our favorites include Press, whose seasonal farm-to-table menus are divine; Mustards Grill, where Chef Cindy Pawlcyn consistently amazes the famous pork chop; and OxBow Market, where you can graze from place to place. Be sure to have an English muffin at The Model Bakery; they are unbelievably good.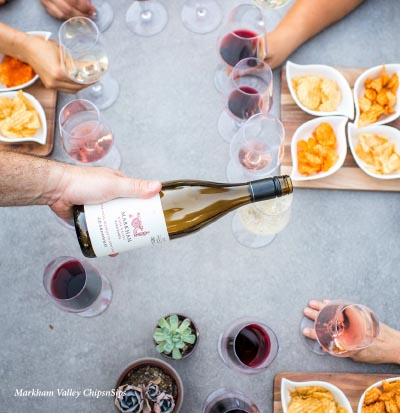 Sip
The choice of wineries to visit in Napa can be daunting, as well as pricey. Gone are the days of free tastings. For now, virtually every winery charges tasting fees and requires an appointment. In addition, traffic is usually heavy, so don't overbook yourself with too many tastings in a single day. Here are some of our top picks, beginning in the town of Napa and ending up to the north in Calistoga.
Start at JaM Cellars on 1st Street in Napa, trying their reasonably priced wines ($16 Butter Chardonnay), paired with live music and late-night sips. In Yountville, stop at Hestan Vineyards' new tasting room for their plummy Merlots, then cross over to Silverado Trail to visit Shafer Vineyards, the big daddy of Cabernet in Napa. Try the Hillside Select!
Don't miss a taste at Nickel & Nickel single-vineyard with dusty Rutherford Cabernets for more Napa Valley red-wine lusciousness. Then head for the hills to Lokoya Winery on Spring Mountain, where breathtaking views pair with very expensive world-class Cabernets. Next, go to the old school in St. Helena with Charles Krug Estate (1861) and Markham Vineyards (1874), both beautiful places with excellent reds and whites. Next, check out lovely Ehlers Estate, where intriguing Petit Verdots and Malbecs are on offer, and end at Larkmead Vineyards in Calistoga, where tasty red-grape blends have been made since 1895.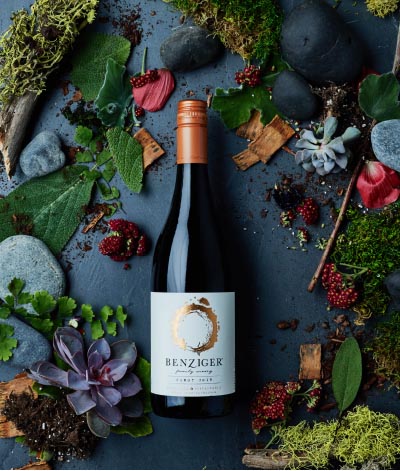 SONOMA VALLEY
The Sonoma Valley, Napa's next-door neighbor to the west, is home to many top-notch wineries, as well as restaurants and resorts. Perhaps a bit less traveled in the past, Sonoma is a burgeoning wine region with lots to see and sip.
Sleep
Our favorite Sonoma sleep spot is the Vintner's Resort, tucked off Highway 101 near Santa Rosa. Rooms overlook a vineyard, and there's a spa with massages, scrubs, and a wonderful restaurant. It almost makes you want to plant yourself and never leave. Or consider The Farmhouse Inn, another welcoming sleep spot.
Eat Dining is an art in Sonoma, with so many farms still operating (beyond growing grapes), so it is no wonder that the restaurants here are so delicious. Don't miss the sublime John Ash & Co. in the Vintner's Resort (the short ribs!) and put the truly wonderful Stark Restaurants—Willi's Wine Bar, Bravas, and Stark's Steak & Seafood—on your must-do list for conviviality and incredibly good food. The Barlow complex in Sebastopol boasts beer breweries, fermented hard cider bars, and Region, a spot to taste wines from local boutique wineries, as well as delicious dining spots like the Blue Ridge Kitchen (try the Steelhead Trout—amazing!).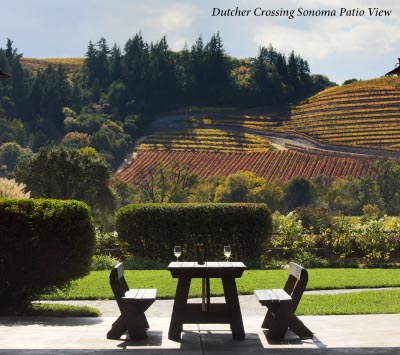 Sip
Wineries abound in Sonoma, most with incredible settings, sustainable practices, and a wide range of tasty varietals. Winning choices between Santa Rosa and the town of Sonoma include Benziger Family Winery, a biodynamic winery with Pinot Noirs, Chardonnays, Cabernets, and red blends that will make you smile. Nearby, Landmark Vineyards and winemaker Greg Stach make good, award-winning reserve Pinots and Chardonnays. At the same time, at St. Francis Winery, you'll find rich Zinfandels, red Bordeaux blends, balanced Chardonnays, and more of Sonoma's finest.
North of Santa Rosa, look for Paradise Ridge Winery, where massive outdoor sculptures blend art with their fine Pinot Noirs, Malbecs, and barrel-fermented Chardonnays. And way up north in the Dry Creek Valley is 
Dutcher Crossing, where single-vineyard Chardonnays, Pinots, and Zinfandels make for a mouth-watering experience.
Spend time in both sublime valleys, and you'll return home with a new appreciation of what makes these two places America's best for wine—and a yearning to return, too
For more on Napa Valley, visit visitnapavalley.com; for Sonoma Valley visit sonomavalley.com