ON THE SMALL SCREEN
By Jenny Peters

BIG MOVIES
FINCH
Apple TV+
Tom Hanks stars in this post-apocalyptic story shot in 2019. Like many pandemic-affected movies, this one is bypassing theatrical release and heading straight for the small screen. It's the story of a man, his dog, and the robot he invents, as together they struggle to survive after a cataclysmic event changes the face of the planet forever.

THE HARDER THEY FALL
Netflix
This ultra-violent tale turns the Western genre upside down, as a primarily Black cast populates this story of America's Wild West. And seriously wild it is, with rival outlaw gangs gunning for each other in bloody detail as the story unfolds. This one's sure to turn into a cult favorite with Idris Elba, Regina King, LaKeith Stanfield, and Jonathan Majors leading the mayhem. In movie theaters October 22nd streaming November 3rd.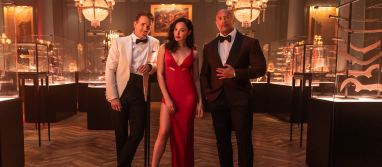 RED NOTICE
Netflix
In a bold experiment, Netflix is bypassing theaters with this star-studded action caper flick, despite encouraging movie-going numbers as we emerge from the pandemic. Duane Johnson, Gal Gadot, and Ryan Reynolds star in the story of an Interpol agent whose life goal is to catch a wily international art thief. Stylized action and comic overtones make this one perfect for popcorn movie night at home.

TICK, TICK . . . BOOM!
Netflix
Marking Lin-Manuel Miranda's feature-film directorial debut, this adaptation of Jonathan Larson's award-winning autobiographical musical stars Andrew Garfield as a composer struggling to write his "great American musical." Stressing out over a series of emotional and financial problems, he's reached the point of explosion (thus the title). Also starring Vanessa Hudgens, Bradley Whitford, Joey Grey, and Judith Light, this one's for Off-Broadway show fans.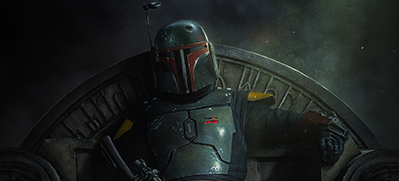 STREAMING SERIES
THE BOOK OF BOBA FETT
Disney+
Morrison as Fett and Ming-Na Wen as Fennec Shand, this continuation of the story begun in The Mandalorian follows those two bounty hunter/mercenaries back to Tattooine in this action-packed sequel. Look for it on December 29th.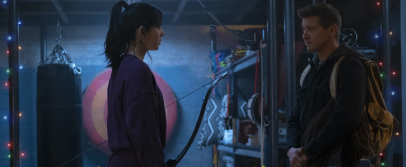 HAWKEYE
Disney+
The Marvel Universe just keeps expanding, this time with a series based on Hawkeye, the superhero with a bow and arrow. Jeremy Renner reprises his role, joined by Hailee Steinfeld as Young Avenger (aka Kate Bishop), who idolizes him and has some mad archery skills of her own. The eight-episode series with a Christmas theme begins November 24th.

THE SHRINK NEXT DOOR
Apple TV+
Put Paul Rudd and Will Ferrell into a dark comedy about psychiatry, one that's based on a stranger-than-fiction true story, and the result is a wacked-out series that is sure to make you rethink everything you know about Paul Rudd. He's one of our greatest, which he again proves in this weird saga of a shrink who gets way too close to his patient.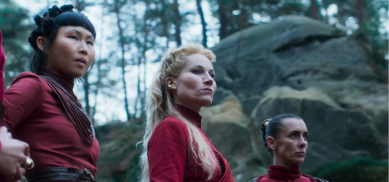 THE WHEEL OF TIME
Amazon Prime
his ambitious series based on the fantasy world created by Robert Jordan in his best-selling books have struggled to make it to the small screen. However, filming began in 2019, and now the series is finally making it on air. Set in a magical place and centered on an epic journey, the story follows a familiar trope, but this time with a female in the lead. Rosamund Pike stars in this much-anticipated series, which is already set for a second season.