ON THE BIG SCREEN
By Jenny Peters

OSCAR CONTENDERS
BELFAST
Not yet rated
Kenneth Branagh wrote and directed this film memoir, based on his own childhood growing up in Belfast, Ireland. He's populated this very personal film with newcomers (Jude Hill, who plays Branagh's nine-year-old self), rising stars (Caitriona Balfe, Jamie Dornan) and veterans (Judi Dench, Ciaran Hinds), many of whom once called Belfast home themselves. Set in 1969, the film takes amid The Troubles, as Northern Ireland's civil war began to rage..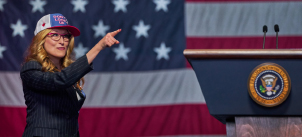 DON'T LOOK UP
R
This satiric comedic drama from Oscar winner Adam McKay (The Big Short, Vice) is so chockablock with Oscar winners and nominees that the odds are that someone will be nominated. Stars Meryl Streep, Leonardo DiCaprio, Jennifer Lawrence, Mark Rylance, Tyler Perry, and Cate Blanchett have been honored by the Academy already. Not to mention the rest of the talented cast, including Jonah Hill, Melanie Lynskey, Ron Perlman, Matthew Perry, Ariana Grande, and Michael Chiklis, who all make this story of two astronomers trying to alert the world to pending doom one to watch.

HOUSE OF GUCCI
R
The lurid truth-based story of the Gucci fashion family is packed with Oscar winners (Al Pacino, Jeremy Irons, Jared Leto, Lady Gaga, director Ridley Scott). And who wouldn't want to delve into the Italian family that created an iconic brand while at the same time swirling with intrigue, decadence, and even murder, along with a top-notch cast?

THE TENDER BAR
R
Two-time Oscar winner Ben Affleck has never won (nor nominated) for his acting. But this heartfelt film based on the popular memoir written by J. R. Moehringer may just change that. He's a bartender whose young nephew comes to live nearby and begins to camp out in the bar, learning life lessons that help him make his way toward becoming a writer. Oscar winner George Clooney directs and Christopher Lloyd, Lily Rabe, and Tye Sheridan co-star.

THE TRAGEDY OF MACBETH
R
Shakespeare lovers have a holiday gift on the way, as Oscar powerhouses Denzel Washington and Frances McDormand join forces with her four-time Oscar-winning husband Joel Coen, who adapted and directed this cinematic rendition of Macbeth. Filmed in black and white, this inventive take on the man who would be king also stars Brendan Gleeson, Bertie Carvel, and Corey Hawkins.

WEST SIDE STORY
PG-13
The original 1961 version of West Side Story took home ten Oscars, but director Steven Spielberg (who has three Oscars himself) still decided that it was time for a fresh look at that classic film. Adapted by Tony Kushner (Angels in America) and starring Ansel Elgort, Rachel Zegler, Ariana DuBose, and David Alvarez, the love story is still set in New York in 1957, as rival gangs play out a tragic story. Rita Moreno returns for a cameo and produces..

LONG-AWAITED BLOCKBUSTERS
GHOSTBUSTERS: AFTERLIFE
PG-13
Just about the whole gang is back in this Ghostbusters sequel that director Jason Reitman shot in 2019, sadly less the late Harold Ramis. But if your idea of fun is revisiting Bill Murray, Sigourney Weaver, Dan Aykroyd, Ernie Hudson, and Annie Potts in their iconic roles once again, then this supernatural comedy fits the bill. Mostly a story about newcomers Finn Wolfhard, Mckenna Grace, Carrie Coon, and Paul Rudd, this one's sure to make you smile—and scream a little, too.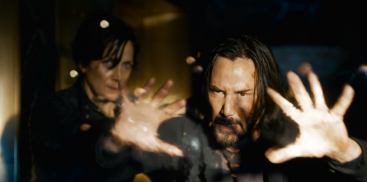 THE MATRIX: RESURRECTIONS
Not yet rated
Twenty-plus years since The Matrix bent our minds into a whole different reality, it's back, with Keanu Reeves and Carrie-Anne Moss reprising their iconic roles of Neo and Trinity. Once again written and directed by the Wachowski siblings, this fourth film in the franchise has everything a fan could want—action, violence, little blue pills, mind-bending concepts, and Christina Ricci and Priyanka Chopra Jonas along for this latest ride into the Matrix.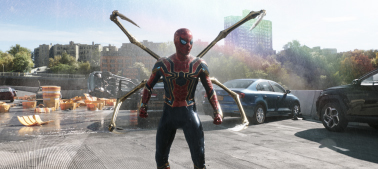 SPIDER-MAN: NO WAY HOME
Not yet rated
In this, the ninth Spider-Man movie to come from the Marvel Comic Universe, Tom Holland returns as Spidey, the superhero who slings webs and saves his fellow man. But this time out, his real identity (Peter Parker) is outed, and he must turn to Doctor Strange (Benedict Cumberbatch) for help with coping. Zendaya co-stars in this action-packed flick, along with Jon Favreau, Marisa Tomei, Jamie Foxx, and Alfred Molina.