But it was a love song that put Smith on the radar of the music insiders. One in particular: Piano Man Billy Joel, whose name Smith used for a soulful ballad he crooned for his fiancée. "He was so kind and reached out after he heard it," Smith remembers. Moreover, the man loved the song "Billy Joel," which further endeared him to Smith.
"They say never meet your heroes. Well, I was so afraid after putting out a song named after one of mine that he would hate it, I was relived the opposite happened:" He shared on his social media. Any moment of self-doubt, or when I'd read that one negative comment out of a hundred, I'd tell myself, "If Billy Joel likes what I'm doing, I must be doing something right."
Since then, it's been a non-stop marathon: tours, new music, even teaching civilian pilots to play the ukulele in space for the Netflix series Countdown: Inspiration4 Mission to Space.
New York Lifestyles talked to the
singer/songwriter as he surfs the wave to fame.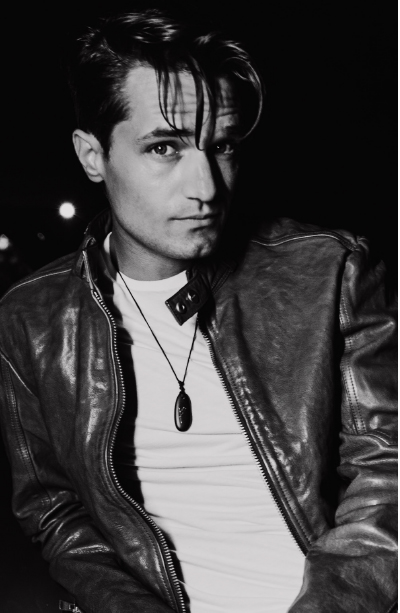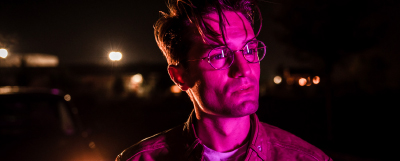 With the upcoming release of your debut album, Illusions of Grandeur, what kind of sound can we expect from that record?
I write songs for the dreamers of the world. Many of these songs follow that emotional rollercoaster for anyone who dreams big. There are a lot of wildly fun anthems, sonically inspired by artists like Queen, The Eagles, Billy Joel, Fun, Panic at the Disco and more. I wanted to create a big stadium-shaking sound for moments of triumph and something where every title is tied to this central concept of grandiose dreams. But those massive moments can only be felt if there's contrast, so many quiet, intimate moments as well. I'm one of those weird "plays a lot of instruments" types, so there are strings, piano, guitars, horns, '80s synths, and more.
When did you first discover you had musical talent?
When I was eight years old, I discovered my parents' cassette tape recorder, and it was game over. When I first saw people's eyes light up seeing live music, I knew I wanted to spread that kind of joy and be on stage. My mom would turn up the radio and sing the words to the song. I wanted to write that kind of song to bring that kind of experience and connection to the universe that music seems to have.
How did it feel being discovered by Glenn Frey? 
That was one of my early breaks—catching his ear. He invited two other students and me from my songwriting class to band up and open for The Eagles, then brought us backstage when they played MSG and listened to all our songs. He gave incredible feedback, helping me become a stronger writer.
Most musicians talk about "paying your dues." What was that like for you?
There are many humbling experiences like working three jobs to pay rent and studio time, sleeping in my car after a show on the road because I couldn't afford a hotel, crashing down to reality but the dream was still alive. I felt like I didn't have direction in many ways, but I was still at open mics and playing acoustic sets in the city every week and learning how to get whole bars who didn't know my name to sing along to original songs instead of covers. And in that extremely humbling 'check my bank account before I buy groceries' moment in my life, I met the most incredible person, my fiancée Brianna.
For more information on AJ Smith, visit: ajsmithmusic.com