DO YOU HEAR WHAT I HEAR?
Not your big sister's stretch & squish slime 101, for sure. The latest in slime nirvana is wildly ingenious, offering slime fanatics everything it takes, including a mini mic, to "capture amazing slime sounds." The source? Compound Kings A.S.M.R. Sensory Tubs. Included, too, are snow, beads, cookie cutters & more! Info: wecooltoys.com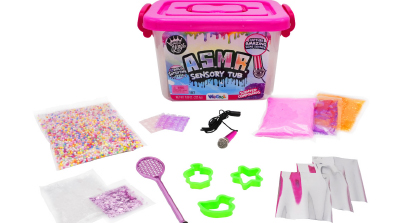 BLAZING WHEELS
Scrap the DeLorean, travelling back the future, I'd want lightning speed and a semi's worth of 21st-century bells and whistles. And LumiTEK™ R/C – Neon Giant would be my prototype. Mondo in every sense, this big boy comes with a .4 GHz 1/10 scale remote control, customizable chassis, and multi-colored neon lighting options.
Info:wecooltoys.com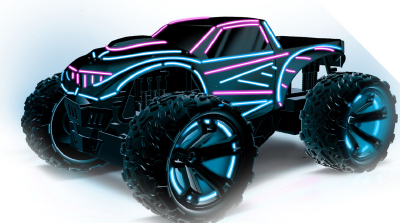 YOUR OWN BACKYARD
Magnetic connectivity may be the colorful nuts and bolts of Magformers, but dedication to Edu-Play is what gives the company's toys their creative edge. For ages 3+, Magformers Backyard Adventure Set promises to be a hot item this holiday season. Familiar shapes are joined by a slide, seesaw, Minibot, Maggie, Max, and inspiration galore!
Info: magformers.com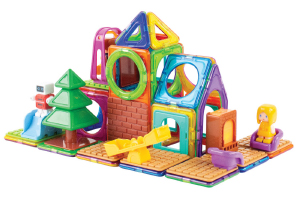 ROCKIN' AROUND
While mini in size, make no mistake, Loog Mini Acoustic Guitars are real deal instruments, just designed to accommodate to young finger placement. And thanks to flashcards and the free Loog app (video lessons/tuner/classic and contemporary songbook), it's just a matter of time before the rockstar in your little one is jamming center stage.
Info: loogguitars.com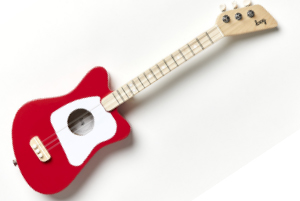 CHECK, MATE!
Harry Potter and the Sorcerer's Stone may have introduced kids to Wizard Chess, but it took LEGO to make it a reality—okay, without total destruction, but still. For HP fans, LEGO Harry Potter Hogwarts Wizard Chess set not only captures the look of the pieces from the movie, but it also includes minifigures of key characters and collectible card tiles. Brilliant! Info: lego.com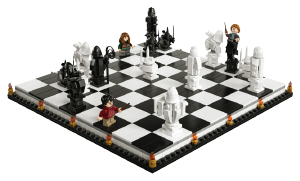 SUGARPLUM BUNNY
Ready to accompany a budding young dancer to Lincoln Center for "The Nutcracker," prima Ballerina Rabbit, Kate by Teddykompaniet is the epitome of grace, with a fashion sense to match tulle tutu flecked with gold, and matching slippers and crown. Most importantly, this BFF to be is also the epitome of softness. Brava, Kate, brava! Info: triactiontoys.com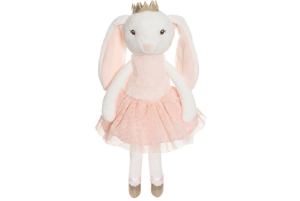 THEY'RE BA-ACK!
Possibly the hottest toy resurrection ever (thanks to co-creator/Henson alum, Tim Clarke), this new siege of grotesquely irresistible Boglins, introduced in 1987, have slithered back to hand-puppet life. Just in for the holiday: kings Vlobb and Dwork, snarling and primed to deliver gross-out havoc at the hands of monster-loving kids everywhere.
Info: triactiontoys.com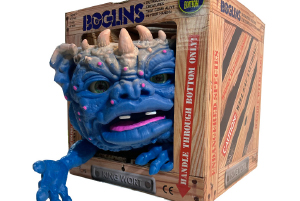 JUST PLANE FUN
Since receiving iPlay, iLearn Flynoculars, my pre-school nephew has proclaimed himself a pilot, birdwatcher, and explorer – one who rarely leaves the house without his airplane-shaped binoculars around his neck. With a cool cache of DIY stickers, he's personalized them and once summer hits, for sure he'll put the fan feature to good use. Info: iplayilearntoys.com