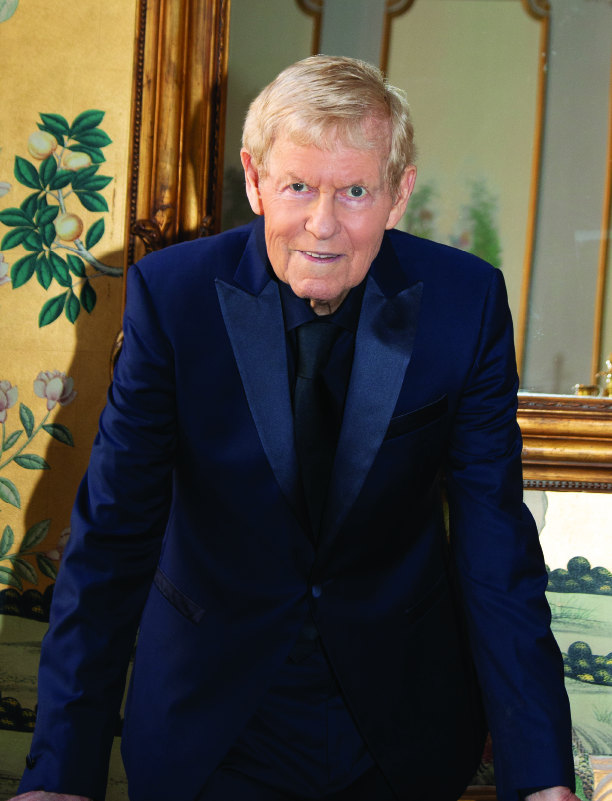 JACQUES LIEBERMAN
Sharing His Joy With The World
By Patricia Canole | Photography Neil Tandy / Ezequiel De La Rosa | Makeup John H. Edington / Gregg Brockington
Jacques Lieberman's artwork is unique and has won him an appreciative audience from the artistic world. But like any artist in the modern world, the journey has had some turns and twists. It's a story he loves to share. We met with Jacques to recount what it's been like for him to flee Belgium during World War II to several European countries before settling in Israel at an early age.
Born in Antwerp, Belgium, Jacques quickly became a young Jewish refugee of the Second World War. His parents fled to Puisserguier, France, in 1940. Soon after, when the Nazis invaded, the family felt it necessary to send the young Jacques to an underground network of French people hiding and protecting Jewish refugees throughout the country. At the age of six, he kissed his family goodbye; it was the last time he would ever see them. After the war ended, Jacques moved to Switzerland, where he was reunited with cousins and other relatives from France. After four years, his journey took him to a Kibbutz in Israel.
But it was the creating foods that remained at her core. Maribel soon found herself running her own elegant catering business—Maribel's Gourmet Cuisine, which paved the way for her lifelong passion—chocolate.
He moved to Soho and eventually opened his first gallery which has remained home ever since. He continues to believe Soho is one of the most artistic neighborhoods in New York City. Jacques shares this home with his wife, Maribel, and their daughter.
We met with Jacques in his Soho home he shares with wife, Maribel, and daughter. Here, his reflections on a very esteemed career.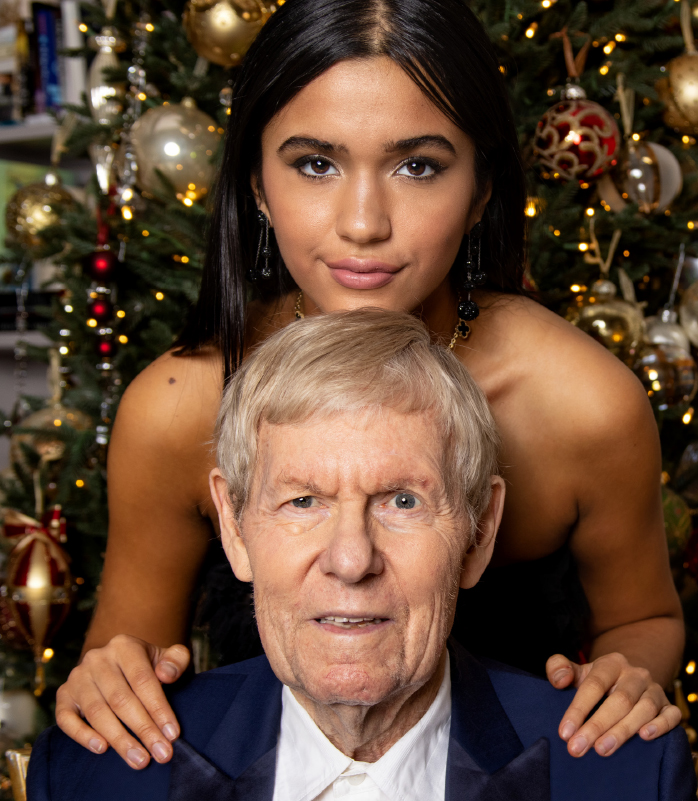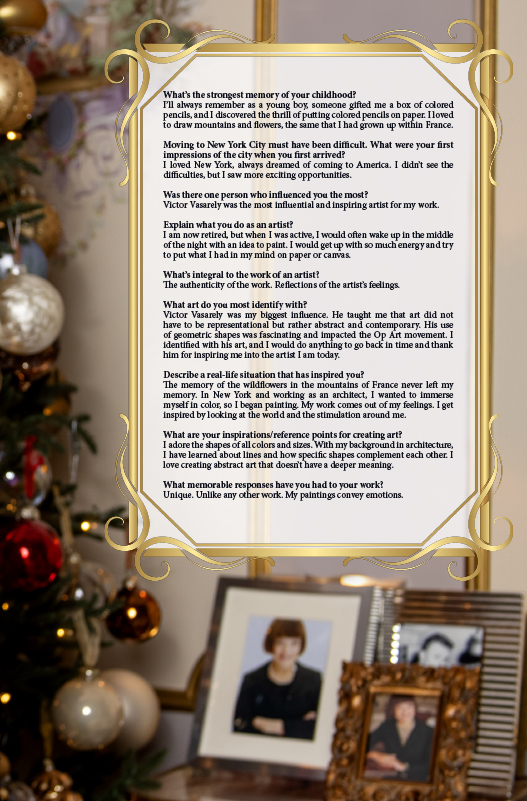 Is the artistic life lonely? If so, what do you do to counteract it?
It's not lonely. My paintings are conversing with me and responding to my thoughts. It is never lonely!
What is your dream project to do one day?
I would love to do an exhibition like the "Immersive Van Gogh," but in this case would be "Immersive Jacques Lieberman."
What is the best piece of advice you've ever been given?
Follow your dream.
What is the one thing you wouldn't do without?
Paints.
What is it that draws you personally to painting?
I am fascinated with geometric shapes, and painting allows me to create shapes of all sizes and colors. If I make a mistake, I can paint over it and create a new shape. The possibilities are endless!
What projects are you presently working on?
I am putting together an art show for November 17th of this year where paintings will be displayed on the wall and projected on different surfaces combining the subject into a world of the interaction of color, pattern, and tricks that fool the eye.
For more information on Jacques Lieberman, visit JLEditions.com