DIANA SEO
Skin Rejuvenation At The Collagen Bar
Her A-list celebrity clientele stretches from socialites to Hollywood luminaries, but for Diana Seo, she'd prefer to keep the names as quiet as her treatment room. With degrees in Biophysics and chemistry, the attractive Korean-American Diana is far from your typical medical aesthetician. Instead, Diana treats the elite to her exclusive and technologically advanced practice, The Collagen Bar, with locations in Manhattan and Greenwich, CT.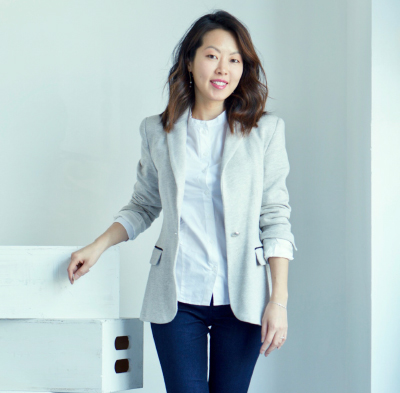 Diana' journey in wellness took place in her 20s after experiencing her grandfather's illness. It made her aware of total health and holistic care of face, body, and mind. This approach stems from her commitment to Ayurvedic therapies, yoga, acupressure, and reflexology. In addition, she firmly practices and advocates that balance is the key to a healthy life as she incorporates both Eastern and Western philosophies.
We met with Diana at her Manhattan office to learn more about her practice and how she implements supplying the most effective collagen-based facials available today
What inspired you to open your practice?
It came unexpectedly since my former years were spent as a lab technologist at Mount Sinai's cytogenetics research department. After my trial and error in fixing my skin, I became obsessed with aesthetics, researching over 800 skincare products in the market for about two years! Then I realized I just loved talking about beauty and skincare, decided to enroll to get my aesthetician license and open a small clinic at the Soho Grand.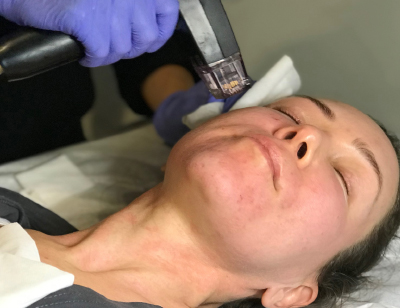 It helped that I worked for the top plastic surgeon, Dr. Charles Thorne, who is the chairperson at Lenox Hill Hospital and president of the American Society for Aesthetic Plastic Surgery (ASAPS). I went to every conference and seminar, learning everything about aesthetics and skincare, which helped me change my career.
Tell our readers about your unique treatments—and which is the most popular one? 
There are so many unique treatments to stay and keep looking better without surgery, all that downtime, and pain. Our therapies can target tightening for the face/body, fat trimming, and toning. These devices include our patented Neo Collagenizer, Forma Radiofrequency, Body FX, Evolve Tite/Tone/Trim, Lumecca, Diolaze & Morpheus8 micro-needling..
The most popular treatment is the Morpheus8, whereby micro-needling activates collagen and results in the remodeling of the skin.
What makes your practice different from others?
How we customize every program for everyone makes our practice different from others. We pride ourselves on giving our clients exact results using unique ingredients and patented technologies such as the Neo Collagenizer with microcurrent. Our advanced techniques have been researched and tested throughout 39 countries which is why I have received the international certification by ITEC to advance and learn more
What do you love most about aesthetics?
I love that aesthetics is very personal to the individual, and we get to uncover what bothers our clients the most to try to help them. Yet, the common thread is to look and feel their best with a healthy glow.
Tell us more about The Collagen Bar the unique Forma?
The Collagen Bar is a medical skin clinic where we design a custom program for those who want actual results for their skin. We specialize in Optimal Collagen Remodeling using the most advanced ingredients and devices with minimal downtime and pain. Forma is one of our unique Radiofrequency treatments for the face or body.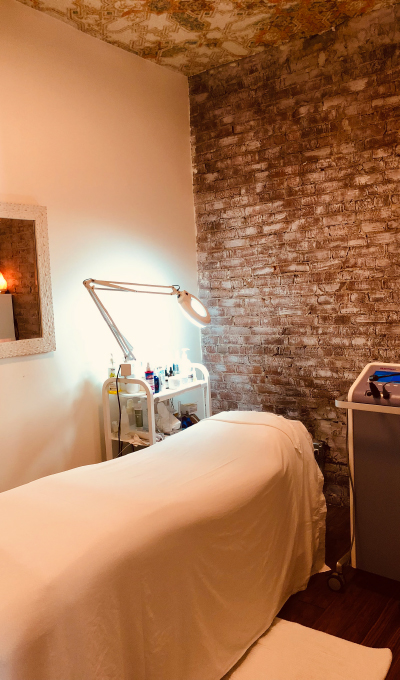 What are some critical factors everyone should know when it comes to wellness? 
Beauty today is all about well-being and consistency. We should all achieve the best version of ourselves, and I believe it starts with taking care of our body from the inside to the outside. We are dealing with a lot of stress these days besides environmental factors such as the sun's harmful UVA/B rays, pollution, etc. Therefore, we believe that one's overall health should be the number one priority, whether mental or physical.
A lot of people who ask me what they should do to tighten their butt or stomach but rarely go to the gym or have a bad diet, or they ask me about my favorite eye creams or serums, but they don't hydrate enough. So why spend all that money when you can do the basic stuff first.
I like to combine wellness practices such as acupuncture, massages, and yoga to complement our beauty treatments for a better overall healthy glow.
What is the mantra you live by every single day?
So long as you're doing most of the things you should and do everything in moderation. I'm not perfect, and I believe that you should not over-stress yourself trying to be perfect. I also believe in the motto: I rather prevent than cure.
What are the products you can't live without?
I admit that I love carbs, fresh pasta, bread, the rice. They're all essential in my daily breakfast, lunch, and dinner. But to be on the healthier side, I can't live without my teas, honey, collagen powder and elixir shots, avocados--and chocolate milk. The fact is, I like to keep things simple since I'm always on the go. So, I need ingredients that make a difference since I'm in my 40s. For skincare, I only use medical-grade products. These three ingredients have changed my skin entirely, and I always add them into my daily routine: collagen, hyaluronic acid, and vitamin C.
For more information on and The Collagen Bar, visit collagenbar.nyc