With the last Champagne toast of 2021, a fait accompli, theater lovers are turning their attention to the biggest, brightest, most electrifying performance venue on the planet! And as the New Year breaks ground, I can guarantee we're looking at primo timing for scooping up tickets for Broadway's most coveted current—and upcoming—musicals, comedies, dramas, and events!
ICONS
Ever since December came roaring in with a new pride of opening nights, the celeb count has been fierce, amping up Broadway's marquee cred and fan fervor. And interestingly, the hottest names in town are all past Tony winners.
High on the list of these stage-savvy VIPs is Patti LuPone, whose turn as Joanne in the groundbreaking, partially re-gendered revival of Company is a show-stopping marvel. To watch her—embraced by a fluff of white fur toasting the ladies who lunch and wending her way to a standing ovation—is off-the-chart not to be missed, as is "Being Alive" sung by Katrina Lenk as Bobbie, no longer the male Bobby from the original.
Meanwhile, the teaming of screen and stage luminary Hugh Jackman and Broadway favorite Sutton Foster for The Music Man, has been serious buzz for over a year. This past December 20th marked the first preview with the official opening set for February 10th. Epic, of course, are Jackman's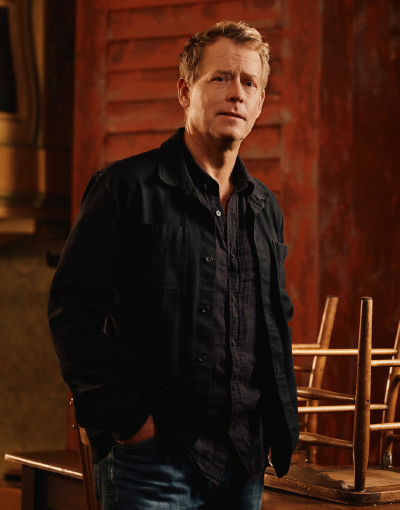 "Trouble" and "Seventy-Six Trombones," while Foster's "Till There Was You" may well become a bit of a signature song, particularly on the talk-show circuit. As for Tonys, not only has director Jerry Zaks (who also directed this season's Mrs. Doubtfire) picked up several, but four other cast members—Jefferson Mays, Jayne Houdyshell, Marie Mullen and Shuler Hensley—are also past winners.
Falling into the same preview ballpark as The Music Man (its first Broadway performance was 12/21), is Dominique Morisseau's Skeleton Crew about works at an auto factory on the brink of collapse, starring Tony-winner Phylicia Rashad, directed by Ruben Santiago-Hudson, fresh off his acclaimed solo play Lackawanna Blues—and, yes, he's taken home a Tony, too.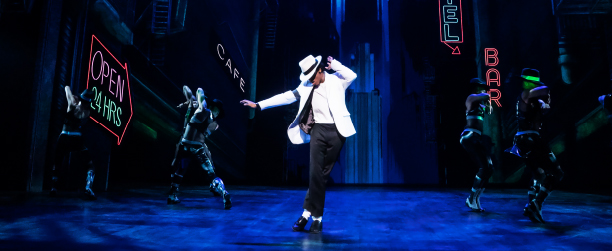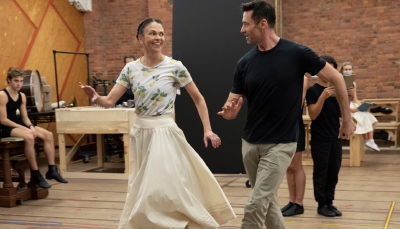 WORTH NOTING
As for playwrights, let's cut directly to two-time Pulitzer Prize-winner Lynn Nottage, whose fabulously limited run comedy Clyde's bows out January 16th, while the big buzz musical MJ, for which she authored the book, will remain in previews until opening on February 1st.
Another non-musical, Aaron Sorkin's acclaimed stage adaptation of Harper Lee's To Kill a Mockingbird welcomes Greg Kinnear as Atticus Finch on January 5th,

replacing Jeff Daniels who originated the role in 2018. "There is nothing in the Greg Kinnear IMDb credits that you will find that will suggest that I am in any way an obvious choice for taking on this role," Kinnear told The Associated Press. "This will all be a new endeavor for me. I welcome it and I'm thrilled about it."
SHOW SITE-INGS!!
BROADWAY
Ain't Too Proud – The Life and Times of the Temptations
(ainttooproudmusical.com)
Aladdin (alladinthemusical.com)
The Book of Mormon (bookofmormonbroadway.com)
Caroline, or Change Limited run thru January 9th
(roundabouttheatre.org)
Chicago (chicagothemusical.com)
Clyde's Limited run thru 1/16 (2st.com)
Come From Away (comefromaway.com)
Company (companymusical.com)
David Byrne's American Utopia Limited Run thru April 3rd
(americanutopiabroadway.com)
Dear Evan Hansen (dearevanhansen.com)
Flying Over Sunset Limited run thru February 6th (lct.org)
Girl From The North Country (northcountryonbroadway.com)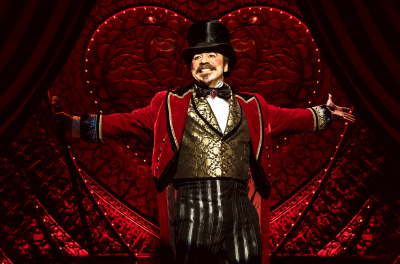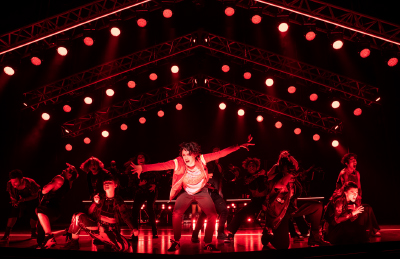 Hadestown (hadestown.com)
Hamilton (hamiltonmusical.com)
Harry Potter and the Cursed Child (harrypottertheplay.com)
The Lion King (lionking.com)
MJ the Musical (mjthemusical.com)
Moulin Rouge! The Musical (moulinrougemusical.com)
Mrs. Doubtfire (mrsdoubtfirebroadway.com)
The Music Man (musicmanonbroadway.com)
The Phantom of the Opera (us.thephantomoftheopera.com)
Skeleton Crew (manhattantheatreclub.com)
Six (sixonbroadway.com)
Slave Play Limited run thru January 23rd (slaveplaybroadway.com)
Thoughts of a Colored Man (thoughtsofacoloredman.com)
Tina: The Tina Turner Musical (tinaonbroadway.com)
To Kill a Mockingbird (tokillamockingbirdbroadway.com)
OFF BROADWAY
Trouble in Mind Limited run thru January 9th
(roundabouttheatre.org)
Waitress Limited run thru January 9th (telecharge.com)
Wicked (wickedthemusical.com)
Assassins Limited run thru January 29th (classicstage.org)
Blue Man Group (blueman.com)
Gazillion Bubble Show (telecharge.com)
Jersey Boys (jerseyboysnewyork.com)
Little Shop of Horrors (littleshopnyc.com)
Stomp (stomponline.com)
Winnie the Pooh: The Musical Stage Adaptation
(winniethepoohshow.com)