Ken Jewell is the first resort for many couples seeking to end their marriage or simply define or redefine the terms. His honors are many (Leader in Law by New York Magazine! Top 10 Attorneys in Metro NY by NY Times!), but his legacy is defined by his success in creating a sterling client roster. Whether child custody, child support, divorce, separation, pre/postnuptial agreements, post-judgment, property distribution, or spousal support, Jewell is the one you want on your side should you ever need him.
"I see the divorce process as an opportunity for a fresh start," says the attorney, who heads Jewell Law, PLLC as its managing partner. "I prefer that my role as a matrimonial lawyer facilitate and help our clients find solutions that work for them while maximizing their assets with which they embark on their new life."
Jewell has run his New York City firm for more than 15 years, and during that time, has risen to the top of his profession. New York Lifestyles talked with him about his field, expertise, and his storied career.
What brought you into matrimony law?
I fell into it as these were the cases that came in when I first struck out on my own. I originally planned to get a Ph.D. in psychology, but it didn't fit me as well as I thought as I proceeded through undergraduate. I was a law librarian and decided to move on to law school. Matrimonial law combines my psychology background with the law and has made for a very satisfying career.
What are some misconceptions people have about this area of law?
I think the biggest misconception that people have is that no one realizes that when a marriage occurs, two legal units of one become one legal unit of two. Thus, each spouse has a 100 percent right to marital property, including home, wages, earnings, cars, kids, etc. There is no denying the spouse of financial means or the kids except in extenuating circumstances. To be sure, legally speaking, marriage means that both spouses take legal and fiscal responsibility for each other.
What's the most challenging part of the job?
They are setting expectations with a client who has unrealistic goals. People believe that the money they earn is theirs, and they don't have to share it with their spouse during the marriage or in a divorce. There generally is a sense of righteousness that needs to be mitigated no matter the circumstances, something that would shock the conscience of a court; everything must be divided.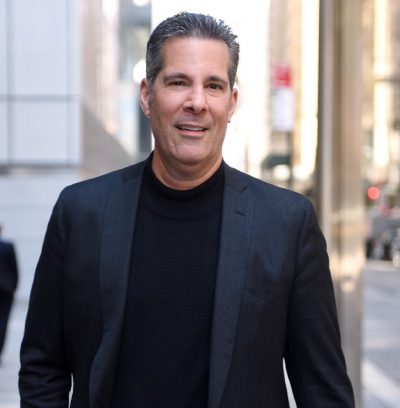 How do you deal with the stress you see every day?
I don't take it personally. I look at what is driving the responses and how I can set the client's expectation so that it is consistent with the law to resolve the issue and move forward. I employ empathy in handling client matters because that is how I can move clients from positions they don't want to move from.
What would you tell someone getting married to think of first?
Ask themselves if they love the person they are marrying and, more importantly, why they love them. If it is about looks or financial security, that won't lead to a successful marriage. Then why should it be about that special something that only the fiancé/fiancée can do that turns them on. Marriages are hard. There are good times and challenging times. What gets those through the tough times is that special something that reminds them why they are in love and married the person they did.
How do you console clients? What's your philosophy/approach?
It is never about me but instead explaining what is going on legally, so the client understands why a result occurs one way or the other. We often avoid adverse effects by setting expectations that change based on how the events unfold. To be understanding, empathic, and psychologically aware helps me address the client's emotions to resolve the client's concerns and move forward to the next step in the process.