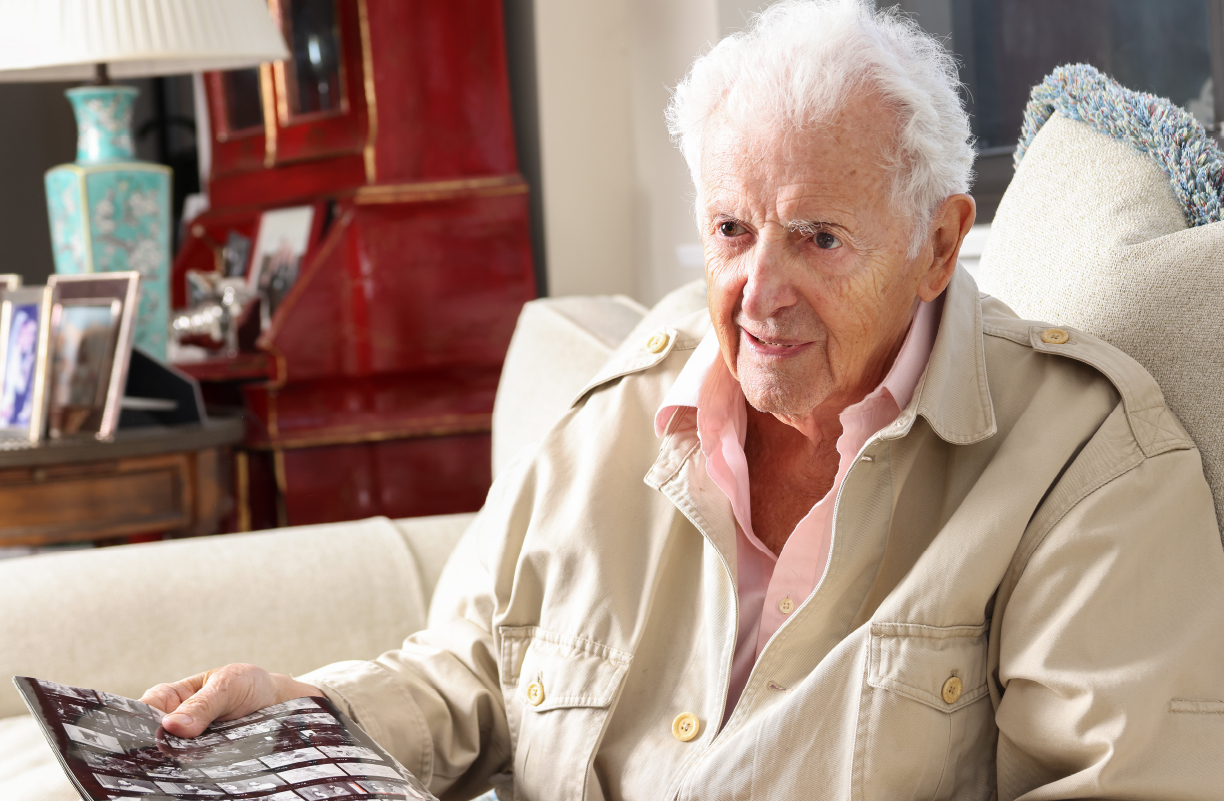 AN INTERVIEW WITH HARRY BENSON
60+ Years Of Legendary Work
By Patricia Canole | Photography Neil Tandy
Amidst the drama of WWII with bombs dropping overhead on his Glasgow birthplace, Harry Benson somehow, someway managed an avoid the turmoil. He took to photography and, in 1946, sold his first photo to a local publication. Years passed, and while still honing his skills Harry made another vital decision.
The young photographer's excitement to pursue a career prompted him to go to Fleet Street and the London Daily Express. There he became a staff photographer where one day he received an assignment to photograph The Beatles' first tour of Paris, ending in the USA. It was 1964. Harry was not exactly thrilled with this assignment. However, it was The Beatles who changed his life insisting they wanted a good-looking photographer to accompany them on tour. Unquestionably, Harry fit the bill!
His archive of the band's three-week residency in the City of Light and eventual tour in the US encompassed some of the most iconic and dynamic images of life on the road. This experience made for some of the most famous Beatles' photography and sent Benson's life in a completely new direction.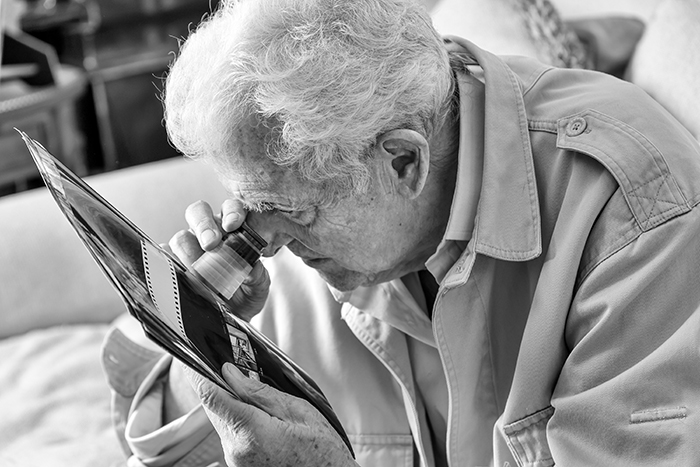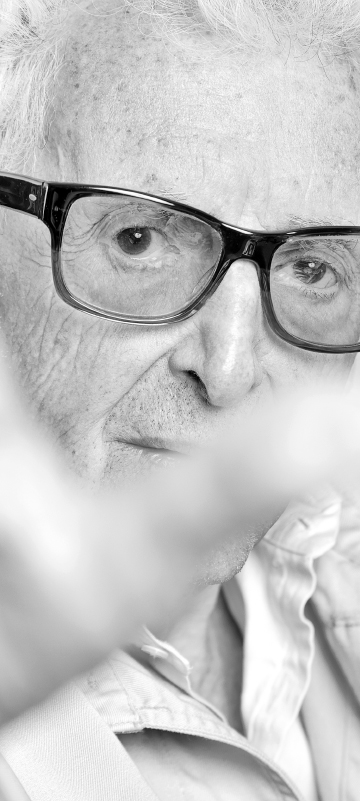 HOLLYWOOD TO WASHINGTON
For more than 60 years, Harry has cataloged celebrity portraits contracted by top magazines in the country. During the time, he received exclusive access to Michael Jackson's Neverland Ranch, Joe Namath's bachelor pad, and Truman Capote's masked ball. 
His talents have also taken him to aim his lens on the Washington, DC crowd and photographed every US president from Dwight D. Eisenhower to Joe Biden, the erection and fall of the Berlin Wall, and the 1960s Civil Rights marches and the pro and anti-Vietnam riots. And, yes, there were times he feared for his life on the job, most notably documenting the Troubles in Northern Ireland. But it's when he caught the horror on Ethel Kennedy's face in the Ambassador Hotel after her husband, Senator Robert Kennedy, was assassinated that America's heart skipped a beat.
Harry has photographed an amazing range of subjects, including portraits of significant figures, including Sir Winston Churchill, HRH Queen Elizabeth II, Princess Diana, Andy Warhol, Mohammed Ali, Dr. Martin Luther King, and entertainers The Rolling Stones, The Who, Greta Garbo, Frank Sinatra, Elizabeth Taylor, Jack Nicholson, Amy Winehouse, and Brad Pitt. Benson covered wars in the Gulf, Bosnia, Afghanistan, and the list goes on.
THE MAKING OF A GREAT PHOTO
This incredibly talented photographer has taken some of the most extraordinary images of living history. He's come face to face with more great people and events than anyone today. Quite simply, he has had this uncanny instinct for what makes a great photograph.
The stories of his fans and former subjects are documented in Harry Benson: Shoot First (HULU). Dan Rather, Alec Baldwin, Sharon Stone, Andre Leon Talley, and Ralph Lauren, among others, share their stories on the man with the lens. It's a profile of the man behind many images which have become iconic—and can be viewed at New York's Staley-Wise Gallery.
The master lensman has also been honored and awarded countless times during his career. The most notable in
2009, when he was made a Commander of the Order of the British Empire (CBE) by her Majesty Queen Elizabeth II. Then in 2017, the prestigious Lifetime Achievement Award from the International Center of Photography in New York.
Now with many best-selling books to his credit, the 92-year-old is unyielding in his beliefs when it comes to photography. He and his business partner-wife, Gigi, were more than welcoming when photographer Neil Tandy and I met at their apartment. By the end, Harry Benson was holding open the door to the elevator, continuing with his stories.
A day well spent with the legendary photographer and clearly with a deep appreciation from his two guests.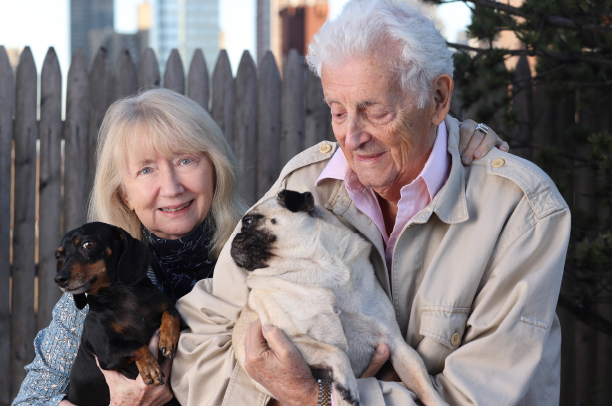 What inspired you to turn to photography as a career?
Definitely growing up in wartime Scotland and listening to Churchill's magnificent speeches as we huddled around the radio. It was first-hand drama as Glasgow was bombed each night.
My father was on home-guard duty the night Rudolph Hess bailed out of his plane over Glasgow and was captured, saying he wanted to make peace between Germany and Great Britain. I remember it so well. That's when I realized I wanted to be there at the center of what was happening, not on the edge looking in. It was exciting.
Tell us what it was like working on Fleet Street.
London's Fleet Street was great fun and extremely competitive. There were 8 or 9 daily newspapers. You were only as good as your last exclusive, and I soon wanted to beat them all. I didn't think I could go any further than working for the London Daily Express photographing Winston Churchill, The Royal Family, covering news in Europe and Africa.
Yet in 1964, I was off to America with The Beatles and never looked back. I stayed in America and in 1967 I married Gigi, a New York-Texan. And by the 1970's I was arguably the most published photographer in LIFE magazine, which had been another goal. My mother and father used to look at LIFE when I was a child.
When you were taking those now-iconic Beatles shots, did you ever contemplate you had something extraordinary?
It was all happening so fast. They were so young, yet I was very much aware that their music was something extraordinary. After a while, we realized that four incredibly talented young men were creating a sensation that would change the world.
Every newspaper had front-page Beatles stories. It was unbelievable. There had never been anything like it before. Ironically at the beginning, The Beatles thought it wouldn't last more than a year. In fact, Ringo talked about opening a hair salon. Paul and John wanted to write songs for West End and Broadway musicals. At first absolutely no one expected The Beatles would become the most important musical group of the 20th century.
However much your subjects like you, why have you always kept your distance?
 I was there to photograph and to inform. I was not there to become best friends with the subject and do their bidding. That would make me their publicist—not a photojournalist. With that said, I've always enjoyed meeting people and learning about them before photographing them. And, happily, I can't remember anyone turning me down for a second take.
How did you interact with celebrity publicists during that period?
I've always tried to work with publicists in a business-like fashion, although they are very controlling today. Their power has evolved over the years.
A good example was when I photographed The Beatles, no publicist ever bothered me, as it was all new to them, too. Another reason The Beatles were such a success was that publicists didn't control them. The group could manage any questions thrown at them. They didn't need a publicist to tell them what—or what not—to say.
You've always been at the right place at the right time. One of the most historic was when you captured the assassination of Senator Robert Kennedy in 1968. How did you separate the emotion of this day and still record history?
Someone I liked and respected very much was dead in front of me, and I was photographing it. I just knew it was historic, and I said to myself, "Let me mess up tomorrow, but not today. This is for history." So, I put the camera up to my face and just started photographing. I was there to cover a celebration which turned into a tragedy before my eyes. Gigi and I are good friends with RFK's daughter, Kerry Kennedy, whom I feel understands what I did was for history. She is president of the Robert F. Kennedy Center or Human Rights Foundation, which Gigi and I support.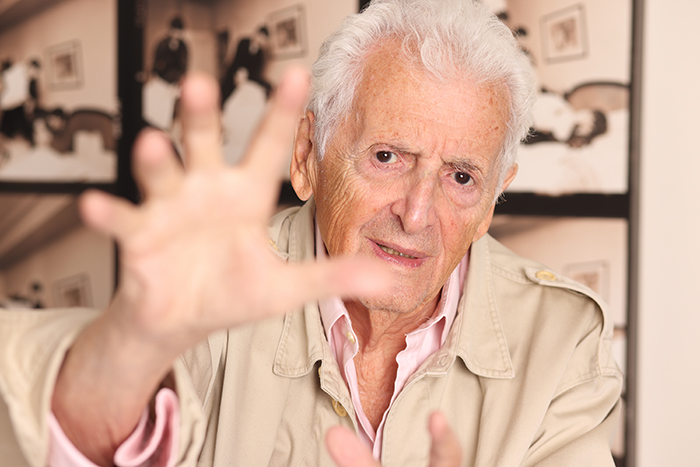 Is that day in June still fresh in your mind?
Absolutely. Senator Kennedy had just won the California Democratic primary and was at the podium of the Ambassador Hotel in Los Angeles when he said, "It's on to Chicago and let's win there." When Kennedy started toward the kitchen, I followed, thinking it was the quickest way out of the crowded room. Then I heard a girl scream. I knew we had stepped out of happiness into hell. I pushed my way forward and stood up on the kitchen counter. It was absolute chaos, screaming, pushing, complete bedlam. Five other people were shot around me. As I finished a roll of film, I stuffed it in my sock, so that if the police demanded it, I would give them only the roll currently in my camera. I called the FBI afterward to see if they would like to see my film, but no one ever returned my call
One fascinating public figure you befriended was Michael Jackson. You've visited his Neverland Ranch, to which no one was allowed access. How did you gain his trust?
Michael liked the stories I was doing for LIFE magazine and the fact that I wasn't in awe of him. I was respectful, which is how I approached each story.
We first met in Colorado in 1984. I was wearing a Scottish tweed hacking jacket. Michael commented on it, so I gave it to him. He was delighted and put it on and twirled around for the camera. He realized I was not there to debunk him but to document his lifestyle and career for the fans who idolized him.
Michael was easy to photograph because he was so talented. If a photogenic subject dances in front of your camera wearing a glittering costume, it eases the pressure to get a good photograph. I want to take a picture that will make you stop and look, not skip or turn the page of the magazine.
At Neverland, I was told we had to stay outside, so we started in the flower-filled garden and moved on to the Ferris wheel and go-carts. When the publicist left, I asked Michael if we could go inside as I needed a cover for LIFE and several inside pages to fill. Michael said all right in his very soft voice, and in we went. He showed me his great house and I started photographing. We started in the living room and moved upstairs to the bedroom. I always like to photograph people in their bedrooms; it's the most private room in the house.
One of your famous photographs is Greta Garbo swimming at a public beach. Did you ever think you crossed the line and invaded a celebrity's privacy?
No, I didn't trespass. She was on a public beach and didn't even know I was there. I didn't disturb her holiday, nor did I chase after her.
The Back Story: I was having dinner at a hotel in Antigua, and at the next table was Greta Garbo The owner of the hotel whispered to me who she was and said she was staying at the hotel. The next day I went boating with friends when Garbo just came floating nearby and I photographed her and I'm glad I had the opportunity to do so. I remember my mother and father talking about the Great Garbo, the beauty who wanted to be alone and there she was in front of me.
Just think, without publicity, a celebrity or politician would not be famous. They can't turn it off and on whenever they please.
Why do you think some of your best images are those that "just happened?"
Spontaneous photographs to me, ones that cannot be repeated, are what I've always looked for. That's why I liked photographing in a person's environment rather than in a studio. Taking away the veneer of celebrity, of a controlled look, is key. I wanted the subject to be themselves.
What did you prefer during your career: hardcore photojournalism or portrait?
I would have to say photojournalism. Taking a photograph that defines a bit of history—one that cannot happen again.
What has been your number one motivation during the years?
My motivation was certainly never money or fame. You might say it has been curiosity. You might also say it was a competitiveness and wanting to be at the center of what was happening in the world and always striving to get the best photograph that day.
And he has many times over. For Harry Benson he did it with grace. Capturing the most historic moments to hold for years to come.
For more information on Harry Benson,
visit harrybenson.com
HARRY BENSON THROUGH THE YEARS
Harry Benson's career has provided him countless historic moments to capture, from the civil rights marches of the 1960s to wars and unrest. With his many experiences behind the lens, Harry learned to always keep his camera close at hand with the understanding that "a good picture cannot be repeated."
1964
Ali, still known as Cassius Clay, when The Beatles met him at the Fifth Street Gym in Miami before his title win over heavyweight champion, Sonny Liston.
1966
Dr. Martin Luther King, Jr. singing "We Shall Overcome" with John Lewis (left) and Ralph Abernathy (right) during the James Meredith March Against Fear in Mississippi.
1966
Frank Sinatra and Mia Farrow attend Truman Capote's Black and White Ball, Plaza Hotel, NYC.
1993
Kate Moss, backstage at Vivienne Westwood's fashion show, Paris.