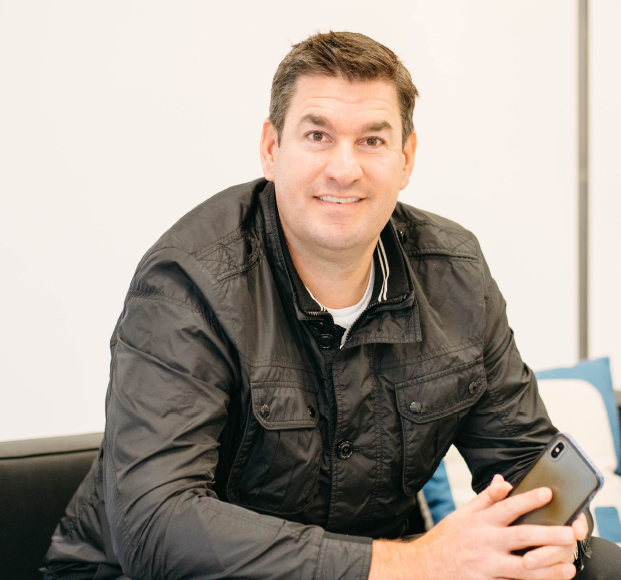 PAUL KRASINSKI
It's Power To The People
By Bailey Beckett
Paul Krasinski earned his stripes in New York's dog-eat-dog data marketing industries, having worked for such companies as SessionM (acquired by MasterCard), Arbitron (acquired by Nielsen), and Ando Media (acquired by Oak Tree Capital) in developing new business.
He soon realized brands did not have enough of a holistic, genuine way to talk to consumers, nor a way for marketers to interpret their true sentiments. A born "connector" whose friendliness, curiosity, and interest in hearing from others has guided much of his career, Krasinski worked to develop a new solution to offer marketers a way to give consumers more of a say in how they are marketed. Working with his colleague Lynne Lipinski, he launched a firm called the Epicenter Experience charged with this very mandate. Now, after years of development, they are debuting The People Platform, a new tool that fills this promise.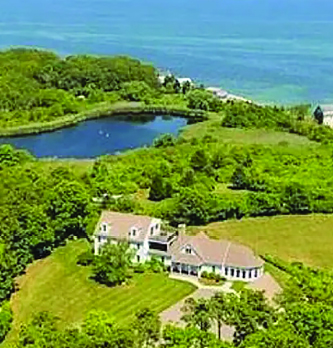 GIVING CONSUMERS A VOICE
"The People Platform is disruptive technology that shifts power back to consumers while giving marketers a deeper understanding of their consumers' habits through a real-time experience," Krasinski said. "This is about building trust between people and brands and giving consumers more influence over their spending and purchases. Giving them the most important voice makes sense. The People Platform is a new stage and microphone for people to share experiences and information in an effective and more valuable way."
It's just one of the tools Krasinski envisions. And he envisions them in a tranquil setting he's developed for big thinkers just like himself. The born entrepreneur purchased and renovated a picturesque property he's branded The Farmhouse, where he hopes to host retreats, salons, sabbaticals, and other opportunities for emerging leaders to dream and draw out creativity, innovation, and thoughts. The home, situated on a beautiful lake in Plymouth, MA., includes spacious meeting spaces, five suites for guests, chef's kitchen, tavern, pool deck and cabana, a conversation porch, and outdoor spaces.
"I always imagined creating a physical place, surrounded by nature, where all people would feel at home, connect through face-to-face interaction, and be inspired to be vulnerable enough to discover their purpose," he says. "My interactions inspire the Farmhouse with so many unique and interesting people around the world and the creative collaborations to lead change."
New York Lifestyles recently met with Paul Krasinski to explain further his incredible concept for consumers and marketers.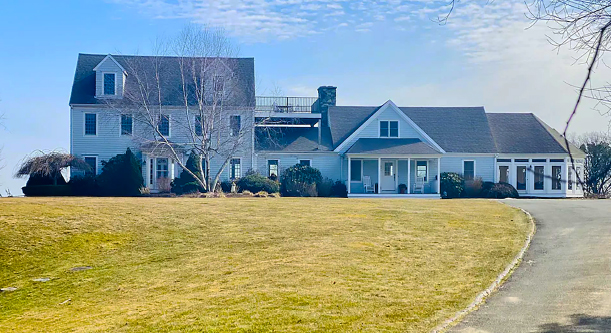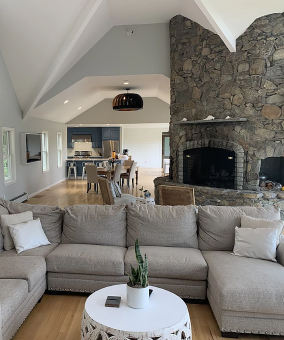 Tell us about your platform.
Epicenter Experience believes that people are the epicenter. We are a people-first technology company that is placing the control and influence back in the hands of people, allowing all of us to participate and transform our world together. The People Platform's enterprise software recognizes that everyone's time and information are valuable, so we give anyone who voluntarily participates cash value to share their information. Simply put, we believe that people are the most influential voice in our economy, and with a collective voice, we can lead change in our world. We do not have to wait for any institution or company to change things for us; we are empowered to impact the lives of all people together positively.
Why is this good for people?
People have an understanding and a valuable perspective based on their daily interactions with our world. We recognize this value and give financial value, human value, and satisfaction for participating in something greater than ourselves. While the financial value that we provide is an appreciation for participating, we have found that most people feel empowered by the vision that they can contribute to our world's growth, success, and transformation by sharing their information and helping others. 
What did you find when developing this platform?
We saw that marketers had been focused on mass-advertising approaches for the most part. In fact, 60 percent of marketers told us they do not have the tools and processes to connect with consumers directly. In the Experience Economy era that we live in, consumers expect a tailored, relevant experience with the brands and companies they interface with daily. Marketers needed a solution to understand consumer behavior with more specificity and reach their customers more personally and targeted.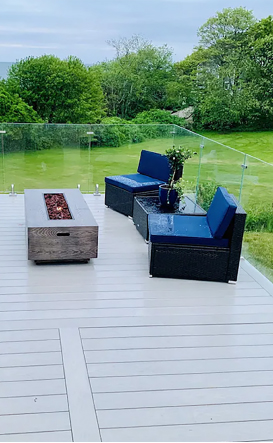 What was your inspiration?
I have always been fascinated by people and how they make decisions, and why a particular product becomes a fad or trend. I care deeply about people as human beings. So, I set a goal for myself early on in my life to try to meet everyone in the world. Yes, it was a tall order; however, in addition to being 6'9", which wasn't enough, my love for technology as an enabler to create solutions that allow people to take control of their world and care for others in tangible ways.
Why start The Farmhouse?
I created it to bring people together to connect, collaborate, create, and communicate to develop solutions facing all people. The Farmhouse was designed to be inviting, inspiring, and combined with nature so people can gather to lead change in our world. Throughout my professional career, I have connected with people to design and create technology solutions to make their lives easier and more valuable. The many connections I've made with creators worldwide helped me realize that, while technology is a wonderful way to connect people, there is no substitute for face-to-face interactions.
Your brother, actor John Krasinski, did a series of good news reports during COVID. Does this desire to share and implement positivity run in the family?
Caring and positivity are fundamental to my approach to life. Both John and I were raised with a core family value of caring for everyone. My dad was a doctor, and his passion in life was caring for his patients and their families. He taught us early on that we had received such talents as people, and we should share those with others to bring hope and inspiration to others. This indeed stayed with me. In 2016 I launched the company to share my talents in technology to commit to caring for others. In 2020, John decided to share his talents as an actor and launched Some Good News, so Dad's teachings had a lasting impact on him.
For more information on the Epicenter Experience, visit: epicenterexp.com