Paws Down…Tails Up
Be My Valentine
It's the most romantic day of the year! So why not a Valentine goodie for your beloved pooch or cherished kitty? Of course, you and your two-legged significant other maybe indulge in bubbly and sweet delights, but as every pet parent knows, these are not on the menu for our fur kids. Sure, an extra run in the park or a "spaw" day are lovely ways to wear your heart on your sleeve, but here are our favorite gifts for the one, the only, the most adored companion we'll ever have.
LOVE NEST
This cozy Youly bed is your darling pup's dream come true. Sleep tight, you sweet little Valentine. Info: petco.com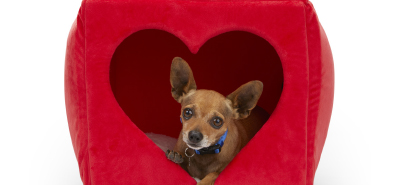 BED OF ROSES
Your dog deserves to snooze on a bed of roses. Skip the messy petal cleanup and grab one of PupRug's luxe pink orthopedic dog beds. Info: paw.com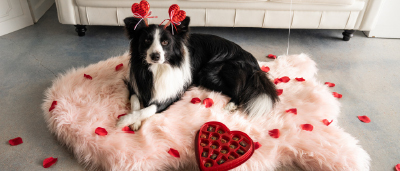 TOUGH LOVE
The folks at Bark Box are experts at big-themes with big pay-offs. Their dog toys—including this adorable chocolate covered strawberries—are built tough. Info: barkbox.com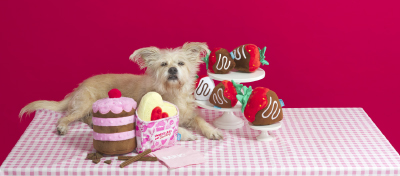 STINK-FREE SNUGGLES
Valentine's Day is no time for little stinkers. Be sure your holiday hugs are stink-free with Skout's Honor Probiotic grooming products for dogs and cats.
Info: skoutshonor.com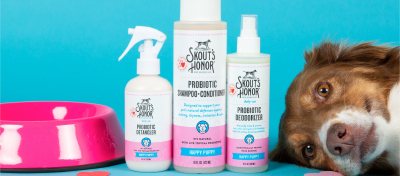 FLOWERS, OF COURSE!
Of course you should refresh your dog's bandana collection for the holiday, but this petite flower print from Modern Beast is also on-trend every season! Info: modernbeast.com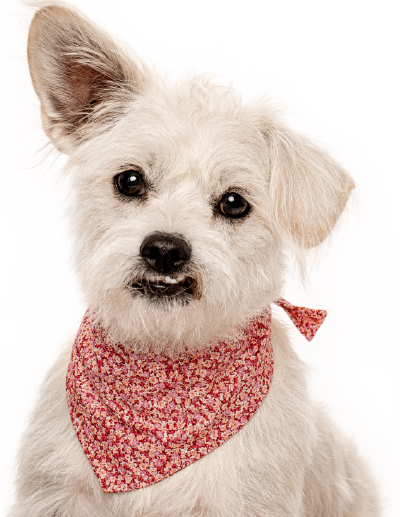 SPARKLE
This is for the kitty-diva who knows how to shine in the spotlight with this adorable hoodie. Let Frisco add a little meowy-wowy to your cat's holiday.
Info: chewy.com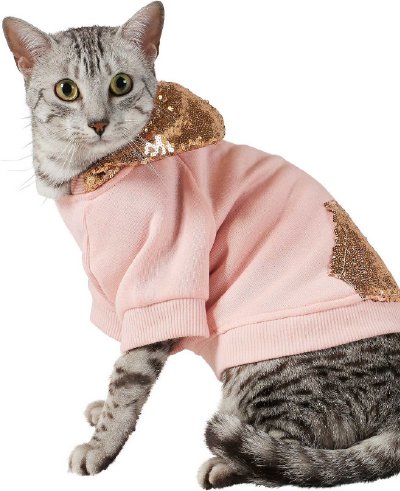 HEARTS A'JINGLE
Get your paws on this heart-themed collar from Frisco. Jingly little bell includes, your kitty will be the bell of the Valentine's Day ball.
Info: chewy.com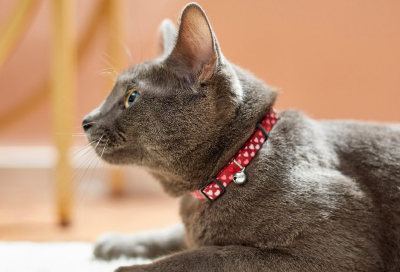 GUINEA PIGS GO POSH
A perfect little heart-embellished hoodie for your guinea pig? But of course! Youly lets your little piggy join the heartfelt fun!
Info: petco.com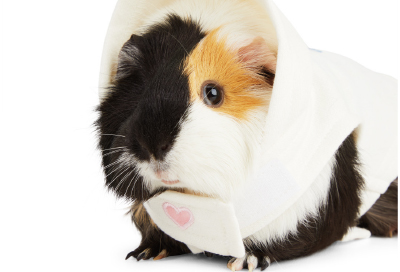 SCARLET OH-HAIRY
Nothing ushers in cozy Valentine's vibes quite like a classic red sweater. Grab this pom-pom embellished beauty from Gone to the Dogs.
Info: gonetothedogs.co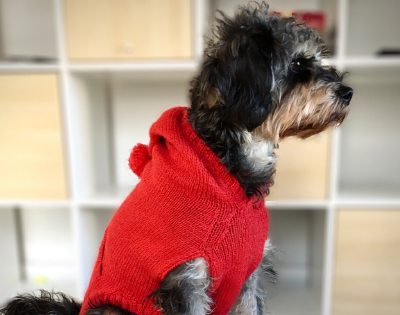 DECLARATION OF LOVE
Let your pets shout it from the rooftops—love is in the air! Frisco's perfect pink T-shirts are V-Day ready. Info: chewy.com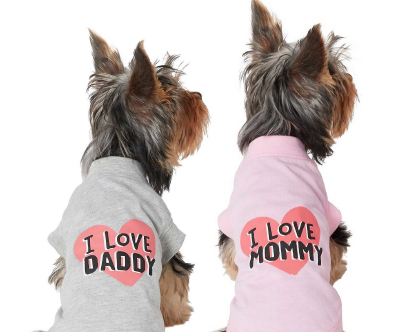 SASSY BUT CLASSY
Sassy Woof has a print for every season, mood, and holiday. Rock this harness and leash set for February and beyond. Info: sassywoof.com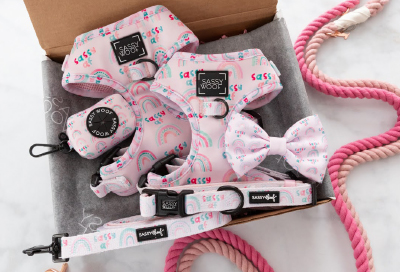 WIT & WINK
If you're looking for a chuckle-worthy pet-themed card, look no further than Colette Papier. These witty, delightful cards are the perfect gift!
Info: colettepaperie.com