ON THE BIG SCREEN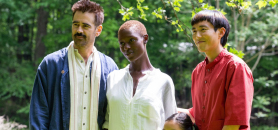 TURNING ON THE ACTION
AFTER YANG
PG
This 2021 Cannes Film Festival favorite stars Colin Farrell and Jodie Turner-Smith in a futuristic story of a family's helplessness when their A.I. servant goes kablooey. How do they figure out how to live their daily lives without constant help? Director-writer Kogonada delves into what the world may be like when humans are controlled by machines in this telling drama.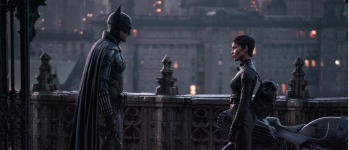 THE BATMAN
PG-13
Expect Batman to be even darker and more tortured as Robert Pattinson dons the mantle of the Dark Knight in this reboot of the storied film franchise. He's supported by Zoe Kravitz as Catwoman and Paul Dano as The Riddler and a cast of familiar faces including Jeffrey Wright, John Turturro, Peter Sarsgaard, and Colin Farrell.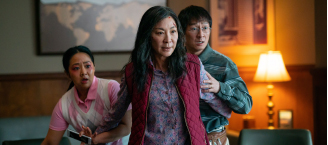 EVERYTHING EVERYWHERE
ALL AT ONCE
R
Action and comedy combine in this female-centric science-fiction romp that features Michelle Yeoh as a woman who can't seem to finish her taxes, as wild experiences keep her from her simple plan. Jamie Lee Curtis, Jenny Slate, Stephanie Hsu, and Harry Shum Jr. all join in the mayhem.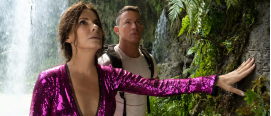 THE LOST CITY
Not yet rated
Jungle adventures await a romance novelist whose books don't really reflect her life; that is, until she is kidnapped. If this sounds a bit like Romancing the Stone, that's because it is, similar but not quite the same. Sandra Bullock is the writer, Channing Tatum is her book's cover model, Brad Pitt shows up and romance and action combine for some fun.

THRILLS AND CHILLS
ASH AND DUST
Not yet rated
Two couples discover a box filled with unknown value, which triggers a ruthless gang's interest in their next steps, in this cat-and-mouse thriller. Adrian Langley wrote and directed this creepy Canadian offering that stars Anne-Carolyne Binette, Nick Biskupek, Blake Canning, Simon Phillips and Kayla Meyer.

GOLD
R
Zac Efron leads the cast in this desert saga that centers around a huge golden nugget and the drifters who discover it. Think Treasure of the Sierra Madre set in a bleak landscape and you're on the right track, as the key players struggle to keep the gold for themselves. Shot in the Australian outback and co-starring Susie Porter, this is a down and dirty adventure.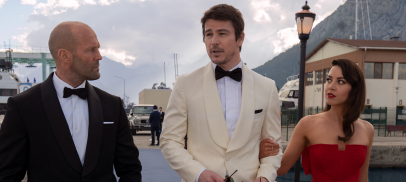 OPERATION FORTUNE:
RUSE DE GUERRE
Not yet rated
Guy Ritchie is at the helm (he also co-wrote the story) for this comedic spy story that centers on a suave secret agent (Jason Statham) and his crack team of operatives (Cary Elwes, Aubrey Plaza, Bugzy Malone) who join up with a Hollywood star (Josh Hartnett) to save the world. Think James Bond with laughs and you're on the track of this one.

X
R
If horror films are your favorite genre, then X will be right up your alley. Mia Goth, Brittany Snow and Jenna Ortega are Texas gals who head to a remote location to shoot a porn film, only to find there's much more lurking in the Texas countryside. Ti West wrote and directed this thriller designed to make you never want to leave the big city again.